11 Social Media Best Practices and Tips for Startups
As you define your startup's social media plans, remember this is a marathon, not a sprint. The goals you set should be attainable. You want smaller, realistic goals that will be affordable to your startup. These goals influence everything from which social networks you want to be on to what your budget will be.
The following is a combination of tasks to be addressed, best practices, and strategy ideas to get you started. Some of these points are broad, and some are relatively narrow, but all can contribute to a winning social media strategy for your startup and help attract more social media followers.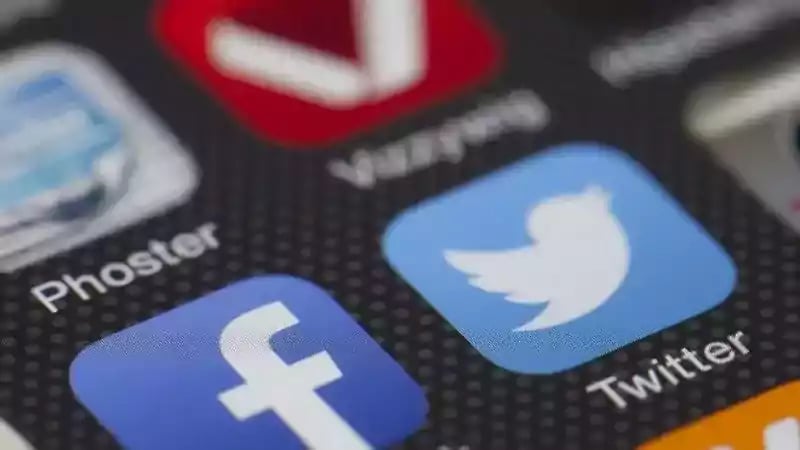 1) Specify your actionable goals in creating a social media strategy
These are a few examples of goals for a startup's social media strategy:
Increase brand awareness. You want an authentic, lasting brand, so be consistent and true to the name you're building. Avoid promotional messages and instead focus on content that shows your personality. Remember, always put your followers ahead of a sales pitch.

Conduct social listening. Observe what hashtags, keywords, and phrases are used by your audience.

Build a loyal following. Find ways to promote user-generated content. If you're interactive on your brand's social pages, your followers will take note and hopefully follow suit. When you have a group of loyal followers, they become your brand ambassadors, posting and interacting with others on your behalf.
2) See what your competition is doing
Have a decent idea of what your competitors are up to before you start creating your content. You can look into using a competitor analysis tool to determine their numbers. Your goal is not to copy their ideas. You want to determine what's working for them and let that guide your social media strategy.
The most straightforward way to find your competitors is to do a Google search. See who shows up on the SERPs when you search your keywords, phrases, and industry terms.
3) Determine the best platforms for your brand
Consider these takeaways from available demographic data:
Facebook and YouTube have high-earning user bases, making them prime for ad placement.

Women vastly outnumber men on Pinterest, which has the highest average order value.

Bold, eye-popping content full of personality is strong on Instagram, with the majority of its users being under 30 years old.

The hub of in-depth, industry-specific content for Social Media for B2B is LinkedIn, with its well-educated user base.


Develop your customer persona to include their background, challenges, demographics, goals, interests, challenges, and fears. Then, focus on two or three platforms you know to be popular with your target audience.
Your customer persona can also tell you the best type of content and posts to create and how to develop relationships with your prototypical consumer.
You Might Also Like: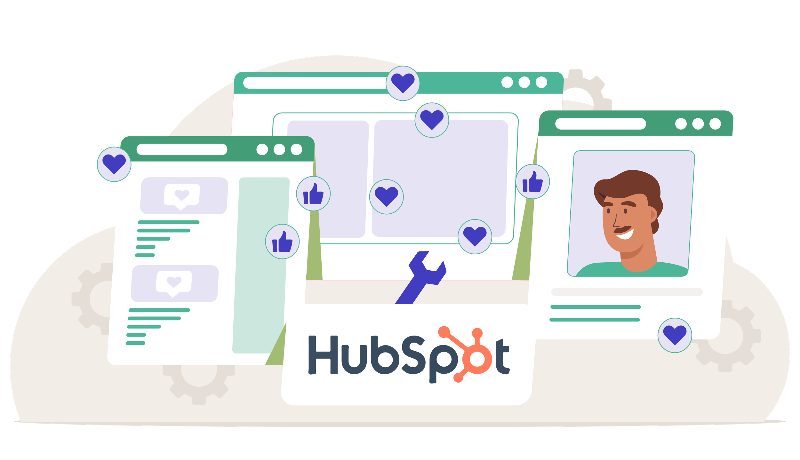 4) Make being timely a priority
Customers have come to expect not only speedy responses from brands but also meaningful, regular conversations. Social media channels are intended to be networks, places to share content and converse. Make an effort to ensure conversations or other engagement opportunities are not left unattended.
You gain respect for your brand by being present and talking to your audience. Social customer care is about engaging the audience so they feel appreciated to you when they interact with your brand.


5) Know when to post new content
You've determined where to find potential customers using the persona you previously developed. Now you need to know what days and times they are most likely to be present and looking for new content from you. This research has already been done for you. Using the tool most appropriate to your niche, you can find out what days and times are best and how many times a day, week, or month you want to re-post.
You want to research the best times to post to the social media platforms you've chosen to use, but it's just as critical that you be available to engage when the posts go up. If you and your customers are in distant time zones, consider using a chatbot to handle general conversations while you're out of the office.


6) Continually assess what's working, what's not, and how to improve
Unless you analyze your results, you can't know which campaign is working and which is not producing worthwhile results. Taking a bird's eye view of all social media activity will give you the needed perspective. Fine-tune your campaigns as you regularly evaluate their performance in your market.


7) Start conversations and stay in them
Asking questions or asking your readers to do something will start conversations. When you get answers and comments, it's up to you to keep the conversation going. Check your social media pages for feedback, comments, and questions every day. Respond quickly and never let a comment go without a response, whether the comment is positive, neutral, or negative. This builds relationships.


8) Engage your audience, so they want to share your content
Some things you can do to intrigue your audience and keep them coming back to see what you're doing over time:
Put up quizzes, surveys, and polls.

Conduct contests.

Use visuals. They get shared more on average.

Incorporate humor. Maybe being funny is an inherent part of your brand personality, but if not, you can still incorporate humor. You could have a joke of the day or use memes.

Be charitable and show photos of your team's involvement. Ask followers to get involved, too.

Feature customers in your posts.


9) Be on top of platform updates and changes
Most content marketing websites keep you informed of changes. Algorithms change frequently. Be sure you keep up. Staying aware of these changes and modifications can have a large impact on your visibility and the user experience for your followers.


10) Remember the 80/20 rule
This marketing guideline has been around for some time and remains a valid best practice in designing your social media strategy. It holds that 80% of your content should not be about your product or service.
What should 80% of your content be about? It should be about your audience's questions and information that is valuable to them. Not to beat a dead horse, but it's about developing brand trust and nurturing relationships. When you have that trust and those relationships, your audience will convert to customers when it's time to purchase.
The remaining 20% of your content can relate to your products and services. You can advertise sales or offer discounts, launch new products, have free trials available, or include testimonials and reviews.


11) Have a crisis plan in place
Set a strategy you will implement if someone attacks you on social media. It could be an angry customer or somebody offended by the language you posted. Always address incidents like this and do what needs to be done immediately. In a perfect world, nastiness would not happen to good brands, but our world, unfortunately, is not perfect. It happens.