4 Web Design Best Practices for Growth Marketing
Web design standards have transformed over the past decade. The days of websites serving as digital versions of company publications have been replaced by design trends that allow a digital presence to do more than offer basic background, directory, and contact information.
Similar to the move away from inundating random populations with outbound marketing materials that may have little traction, the best web design practices today embrace the concepts of growth marketing and inbound marketing that track website usage, deliver tailored, personalized content, and build brand loyalty.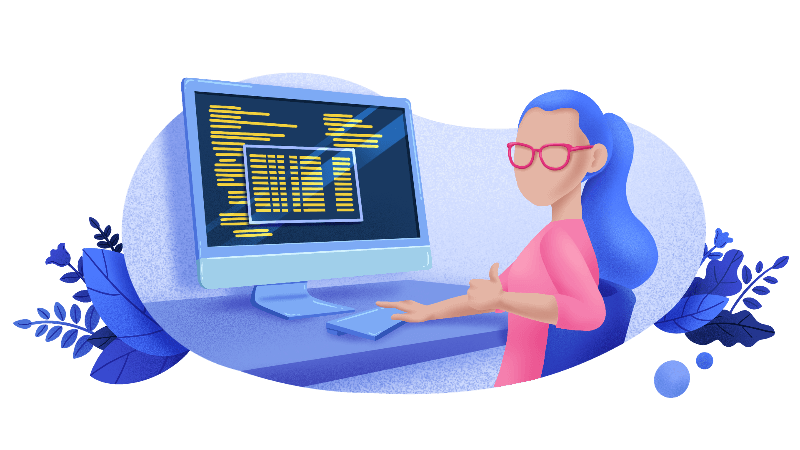 Best practices in web design offer rich opportunities for your internet and e-commerce presence to expand your company's outreach, enhance lead generation, and focus on the needs of your ever-evolving target audience.
Below are four best practices for growth marketing to consider:
1. Implement Growth-Driven Design (GDD)
Growth-Driven Design (GDD) allows your website to grow with you, change direction as your business moves into new services and products, and quickly respond to trends discovered in the data your firm collects. Unlike traditional web design practices that often require long periods between initial design and final rollout, GDD takes an incremental approach that does not try to build a perfect yet static web presence. Instead, it encourages regular revision to meet the company's ever-changing needs.
GDD offers an advantage over traditional web design practices in four key areas:
Faster Deployment
Planning based on measurable goals, developing concepts on a "launchpad," learning through data analysis, and transferring content to a live site become part of regular practice rather than something only strategized during a major overhaul. The website remains fresh, vibrant, and based upon the best data from both internal tests and external use.
Gradual Investment Period
Instead of setting aside a large capital outlay to rebuilding a digital castle, new and revised content areas refresh the website in response to ongoing needs. Budgeting for this ongoing process occurs incrementally and usually at much less final cost than a substantial, one-time reworking of one static website into the next.
Continuous Site Improvements
Unlike a website that goes live and can be forgotten, Growth-Driven Design always involves stakeholders throughout the business asking, "What's next?" The goal is not some impossible-to-reach perfection but, instead, the implementation of time-sensitive, data-driven improvements based upon a review of the data and the need to respond to new trends and markets. Short-term failures are reevaluated and promptly addressed, not placed in a digital file for review months or years from now.
Meets the Changing Needs of Customers
A well-designed marketing plan carefully understands the target audience and anticipates the buyer persona's needs. While a traditional website seems set in digital stone, embracing the GDD strategy allows for timely revisions based on the target audience, intending to increase conversion rates.
2. Target your audience
When building your website, preferably using GDD best practices and the ability to revise incrementally as necessary, remember to keep your intended audience in mind. This often involves developing a fictional buyer persona, testing data, and evaluating actual performance to see how marketing and sales campaigns reach the target audience.
When creating any website, a vital consideration involves understanding the user experience (UX). This methodology involves qualitative and quantitative research to understand how your present users interact with your web portal and targeted observational research to discover which "cooler" areas of your webpage need tweaking to make them "hotter" areas of interest for your target audience.
Successful efforts to refine outreach to intended audiences happen continuously, not as an occasional survey or study that is allowed to gather digital dust. Studies on the best method to target your audience happen during the design "sandbox" and the internal review while the portal sits on the "launchpad."
The version goes live once internal concerns and processes have been tested, addressed, and evaluated. Traditional web design practices consider this transition a final step, at least for some time. Growth-Driven Design considers the transition yet another step in a long journey, which may require modifications after reviewing the metrics to ensure that site traffic, time on the website, conversion rates, and completed sales meet goals.
Remembering that your intended audience is humans with ever-changing circumstances, the website should consider the fluid nature of life rather than consider today's target audience permanent and static. Key benefits include:
Improved user experience
By targeting your audience in web design, you create a website that is more tailored to their needs and interests. This can result in a better overall user experience and increase the likelihood that they will continue to use your site.
Increased conversions
If your website is designed with your target audience in mind, they are likelier to take the desired action (such as purchasing or filling out a form). This leads to increased conversions and a higher return on investment for your business.
Greater credibility
By demonstrating that you understand the needs and preferences of your target audience, you can establish greater credibility with them. This can lead to increased trust and loyalty, which can translate into long-term success for your business.
Interested to see how your website stacks up?
3. Perform A/B testing
An important part of the web design process involves A/B testing. Sometimes known as bucket testing, this step involves the comparison of two or more versions of a test webpage to determine the one that has a better response and more successful performance. While more than two options may be presented for consideration, it is important not to overwhelm by adding too many variants.
A/B testing allows web designers to evaluate satisfaction with a website's performance as well as the ability of users to engage with various aspects of content within the web pages under review. Traditional web design practices generally involve some A/B testing during the design phase. Still, they often leave the ongoing assessment of web performance to occasional user surveys that are notoriously inefficient at collecting valuable data.
In a GRR design environment, multiple variants are thoroughly discussed and reviewed during the design stage, heavily tested during the site's time on the "launchpad," and continuously evaluated after the site goes live. In addition to internal constituencies, such as marketing professionals, some firms also select or request input from already-established customers to document their reactions to proposed changes and revisions. A digital coupon or another measure to build loyalty may be provided for their participation.
The creation of A/B tests targeting current customers may cover various areas related to the current and future design of the website. For example,
are the presently designed Calls-to-Action (CTAs) effectively encouraging your customers to perform the hoped-for action, or are they missing the mark?

Does the conversion rate meet expectations based on the website's design, or do certain elements require revision?

If so, are those revisions high priorities, or can they become part of an already-planned update not far in the future?
A/B testing will give you several benefits:
Improved conversion rates
You compare two versions of a web page to determine which one performs better in terms of conversions. You increase your website's conversion rate by identifying and implementing the more effective version.
Enhanced user experience
You identify and address any issues with your website that may be causing users to leave. By making necessary changes based on the results of your A/B tests, you can create a more seamless and enjoyable user experience.
Data-driven decision making
A/B testing provides concrete data on how different versions of a web page perform, which can inform your decision-making and allow you to make more informed choices about the design and content of your website. This can help you optimize your site for maximum effectiveness.


4. Maintain Consistent Branding
A final web design practice important for growth marketing involves a tried-and-true element of good and necessary business practice across the entire organization: consistency. Clothing manufacturers don't get creative with standardized sizes, and restaurants don't randomly revamp recipes and menu options. Consistency wins customer approval and loyalty and provides a foundation for further growth.
Growth marketing benefits from consistent branding across a business's physical and digital realms. Consistent themes, colors, logos, and messaging are important, as is the development of standards guaranteeing that they are shared in an appropriate format. While simple HTML web design allowed individuals to create unique homepages a quarter-century ago, and social media outlets offer a channel for individual expression today, the branding conveyed by a business must remain consistent with current initiatives. Additional benefits include:
Increased brand recognition
Maintaining consistent branding helps to establish a clear and distinct visual identity for your business. This makes it easier for customers to recognize your brand and can increase brand recall.
Greater credibility
Consistent branding helps to establish a sense of professionalism and reliability for your business. This can increase trust in your brand and make it more credible in the eyes of your customers.
Enhanced marketing efforts
Your marketing efforts will be cohesive and work together to promote your business. This can make your marketing more effective and help you get better campaign results.


Having consistent branding doesn't mean that it is frozen in time. Instead, this branding evolves in a way similar to how GDD has led to a new way of managing web design. Through incremental changes based upon sound data, understanding the best way to target and reach the audience, and A/B testing that allows for careful consideration of the best path to take, web design practices will occur in a way that fosters growth in marketing and expansion of your firm's message.