Growth-Driven Design: What Happens After The Website Launch?
Launching a website with a traditional layout is quickly becoming an outdated method of cultivating an online presence. Today, the use of GDD, or growth-driven design, is growing increasingly popular due to its ability to hone in on specific goals and targets without overspending on marketing budgets. After you have launched your GDD website, you may be wondering what comes next. Fortunately for business owners, using growth-driven design often indicates that the job is rarely ever done, as businesses and consumers alike are always ever-evolving.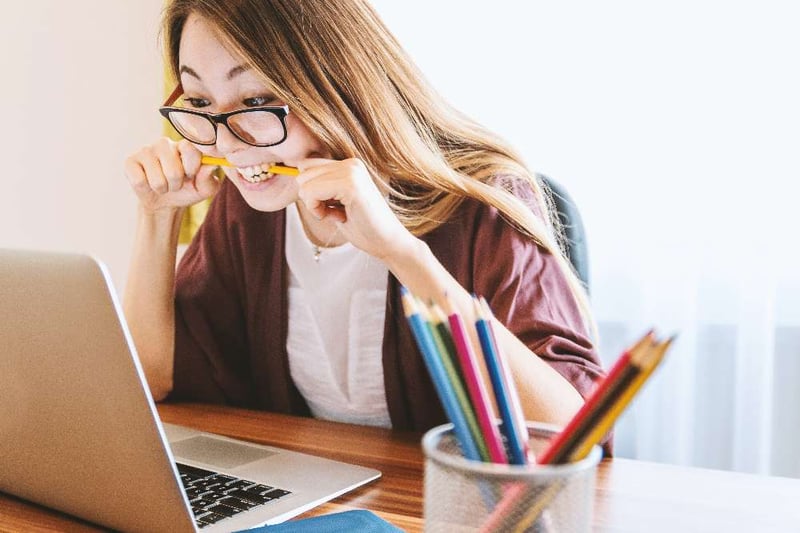 What is GDD (Growth-Driven Design)?
GDD, or growth-driven design, is the process of designing a website and/or online presence based on specific goals and target audiences which may change or shift based on incoming data that is received in real-time. With GDD, prevent boring your visitors with a static and outdated webpage. Instead, use data points that are important to you to cultivate a layout and online presence that truly resonates with the audience you want to reach.
The GDD Process
The growth-driven design methodology will likely be unique to your own business and the audience you intend to reach, as well as any particular goals you have in mind. The GDD process includes the following steps, which can then be fleshed out based on your website's individual needs:
Strategy: What are your goals for your website? Who are you trying to reach in terms of the audience with your online presence? Who is your ideal customer and how do you intend to use your website to appeal to them? What pain points are you focused on in order to attract users to your website and/or online presence?
Personas: Are you targeting a specific group of individuals or a persona that is most likely to find your website useful, interesting, or even necessary? What age range and demographics are you targeting with your growth-driven design project?
Analytics and real-time data: GDD, or growth-driven design, just does not work without ongoing updates and real-time analytics. The use of real-time data and analytics provide invaluable insights into what is working on your website and what may require tweaks or updates. Using real-time data can also help you to better understand the wants, needs, and drives of the users on your website.
User research: Over time, it is important for any business to understand the audience it is reaching, even if it is reaching a user base that was originally unpredictable. Connecting with existing users and/or customers to learn more about their own personal opinions regarding your website's layout and functionality can also go a long way when developing with GDD.



Is your site ready to foster your business growth? Learn how to better optimize your website
GDD: Step-by-Step
Once you have made the decision that GDD, or growth-driven design, is right for you, working with a team of designers and developers can help to streamline the process. Typically, designing a website with growth-driven design in mind will require the following steps:
Reviewing the client's wishlist: Before a test website, or a launchpad is created, it is imperative to first review the client's wishlist in terms of intended audiences, specific features they are interested in, and even design elements that are fundamental to the website and online presence they are looking to have built.
Creating a launchpad website: Developing a launchpad website is another major step in working with GDD. A launchpad website is essentially a live demo of the website that is being designed and built. A launchpad website can help you when working directly with your GDD developers and designers, as it will not be available to the public, but it will function as your official website will once it is live.
Wishlist analysis: Once you have a basic launchpad website to work with, you can then begin reviewing your wishlist to configure which features and functionality matter most to you and which should be prioritized.
Continuous improvement:

With the use of GDD, you can expect continuous and ongoing improvements, as your GDD development and design team wages the best features and design elements of your original launch pad website.
Additional research: Researching and collecting additional data is also helpful for GDD development teams, even when working with a launchpad website. The more data that is available for a particular user base, the easier it becomes to pinpoint functions and features that are most likely to appeal to them once your website is available to the public online.
GDD After Launch: What's Next?
Once you decide to go with GDD for your website and have had a layout designed for your site, you may be wondering what's next. Because GDD is much different than traditional design, you can expect ongoing updates and/or changes to your website depending on the type of services you have opted for from your GDD providers. After your initial GDD launch, you can expect the following:
Review of performance vs. goals: Reviewing the overall performance of your website vs. the goals you have set in place before launch is a top priority for GDD developers. While the results will vary based on your specific goals, staying updated with the performance of your GDD site as well as the original goals you set is an essential factor in growth-driven design. Constantly reworking the goals you intend to achieve is also not uncommon and can be incorporated into the actual growth-driven design process itself.
Additional research: The process of growth-driven design is ongoing and ever-evolving, meaning that you may need to constantly research and learn more about the wants and needs of your audience, especially if you are working in a highly competitive and saturated market. Ongoing research can help to clarify what changes need to be implemented into your site's designs to increase conversion rates while reducing bounce rates. Use data in real-time to prevent making unnecessary or undesirable changes to your website and online presence.
Marketing and sales data: Using marketing and sales data can also provide valuable insights into the overall effectiveness of your website's growth-driven design. Use marketing and sales data to implement new action items into future design plans you are thinking of for your online presence. Real-time marketing and sales data can also help you to learn more about which products or services in your industry are currently in demand, as well as which products are falling short of expectations.
Understanding growth-driven design and how it can significantly benefit any business online today is essential whether you are running a local business or launching an international brand online. With GDD, optimize your ability to appeal to your target audience while simultaneously maximizing your online reach.
Not sure where to start with growth-driven design? Check out our free website grader to get some ideas.