Startups: Don't Forget About Your Current Customers!
The final phase in the inbound marketing funnel is converting your delighted customers into ambassadors, evangelists, or advocates (pick the term that best fits your brand voice!) for your brand. These customers have found such satisfaction from using your product or service that they go out of their way to recommend you to their peers. In other words, these are very important people in your startup's life!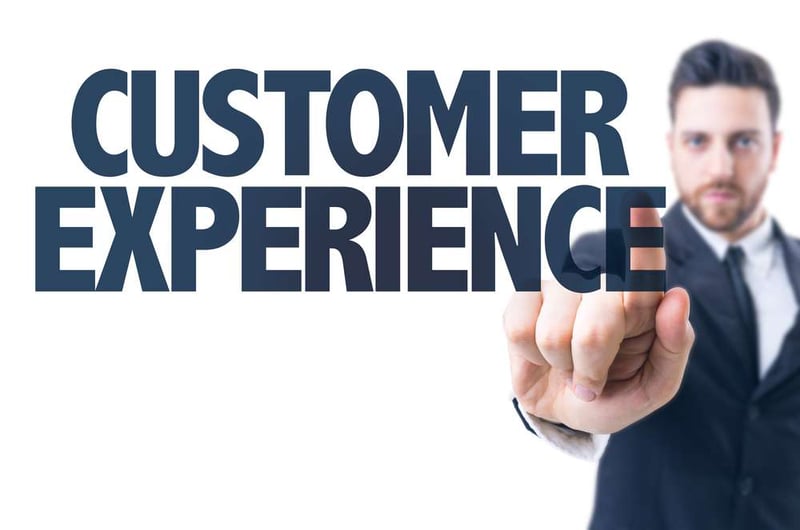 The vast amount of vendor-produced content constantly pushed in front of consumers has bred a growing distrust for advertising. Consumers prefer to rely on reviews by other consumers to help them make purchasing decisions.
Customer advocacy works only if you continue to nurture customer relationships after the customer purchases from you. In doing so, you can build trust over time so they continue to be a customer. These are the people you want to turn into advocates. You have to meet their increasing expectations and find ways to surpass them.
So what are some ways to do that?


Keep delighting.
Your goal is to provide such a remarkable experience to your customers, focusing on their needs, interests, and wishes, that they are so pleased they can't help but go out and sing your praises. Inbound campaigns focus on delighting both potential and existing customers from their first interactions. However, this discussion focuses on continuing the delight with existing customers.
Delight is exceeding a customer's expectations to create a positive experience with a product or brand. By going above and beyond to create this memorable experience with things like discounts, gifts, promotions, or outreach to the customer, you can build an emotional connection and sense of goodwill that makes customers more likely to be loyal long term.
Success with your customers is about helping them see value in your product that helps them achieve their goals and solve their problems. Showing you're trustworthy and effective before they've purchased them is more likely to want to do business with you when it's time to buy. And the goodwill generated pre-sale transforms them into promoters after the sale.


Be timely
Be available and responsive whenever they reach out. Even if you can't address the issue immediately, let them know you're working on it or escalating it, and they'll have confidence that you're on their side, working in their best interest.


Look to solve problems for the present and the future
Providing a constant and positive reminder of your brand every time a customer uses your advice and recommendations will give you a reputation as a helpful organization that customers want to do business with. Do this with solid inbound tactics like writing blog posts, sharing tips on social media, or creating a self-service knowledge base.


Help your customers be successful.
You can better exceed their expectations by understanding what your customers need from your product or service.


Listen to all feedback.
It's hard to take critical feedback, but listening carefully is valuable, especially when it comes from an established customer. Even if the customer is genuinely angry, take a breath, don't take it personally, and listen carefully to what's behind the complaints.


Be human
You can leave your customers happy, satisfied, and educated by consistently providing a natural, warm, personalized, and enthusiastic interaction that respects their time.


Provide the unexpected
Customers expect to see their needs addressed. They become delighted when you go above and beyond in the customer experience. Do this by personalizing every interaction and ensuring a customer-centric marketing culture throughout your company.


Make it easy to share
You have to make the process of sharing your business an easy action for satisfied customers to take. For example, one-click sharing makes it simple. And rewarding them for that action makes it worth their effort to continue advocating for your brand.
Design on-brand, easy-to-understand referral messages that allow your advocates to share without taking on the responsibility of crafting these social posts themselves. A call to action button with text touting a discount for the referring person and the person they share with is often all it takes.


Create a community
Foster space so customers can interact with each other. This is how your business adds value to each customer's experience before and after a purchase. It has been shown repeatedly that when considering whether or not to purchase a product or service, customers primarily trust other customers. This sponsored community forum helps guide their decisions and builds trust in your brand.
Customers will turn themselves into advocates when there is a great community.


Create a customer loyalty program that works.
You should give them a head start to win the race for loyal customers. The necessary steps for a successful customer loyalty program include the following:
Setting a goal for the customer to achieve. Using your product as a reward is almost always the right way. You don't lose your shirt in meeting the cost of the rewards while, at the same time, you're creating a real enticement.

Determining what action you will require them to take. To progress in the loyalty program, that is. You should not force product use, but you can often use the purchasing of more items as the action that creates a progression in the program.

Using early advancement in the program as a bonus. But it will only have a noticeable effect when there's an apparent reason to why it was given. It doesn't work if you hand out the advancement for no reason. The reason can be as simple as a reward for a new signup.

Getting started is often the most challenging aspect of participating. When a car wash loyalty program used a card requiring eight stamps for a free wash was compared to the results of a 10-stamp card with two pre-stamped as a signup reward, the card with the two bonus stamps returned twice as many participants. This enables the potential participant to frame the completion process mentally. You're not requiring them to start from scratch.


The significance of improved customer service skills cannot be overstated. Exceptional customer service has become a key differentiator for businesses, impacting customer satisfaction, loyalty, and overall success. Improving your customer service skills is crucial for your professional growth and your organization's bottom line.
Leverage HubSpot's free HubSpot Academy, a leading educational platform designed to empower marketing professionals with the knowledge and skills they need to succeed in the digital era. With many courses and certifications, HubSpot Academy offers valuable resources to enhance customer service skills, make an impact and advance your career.


Conclusion
By keeping these points in mind, you'll be well on your way to encouraging current customers to become brand ambassadors. If you continue to serve them in all your interactions and through the quality product you put forth, they'll be happy to share the love.