What Are Effective Customer Retention Marketing Techniques?
If you don't have a system to market to current customers after the initial sale, now would be a good time to build a strategy for a customer retention program.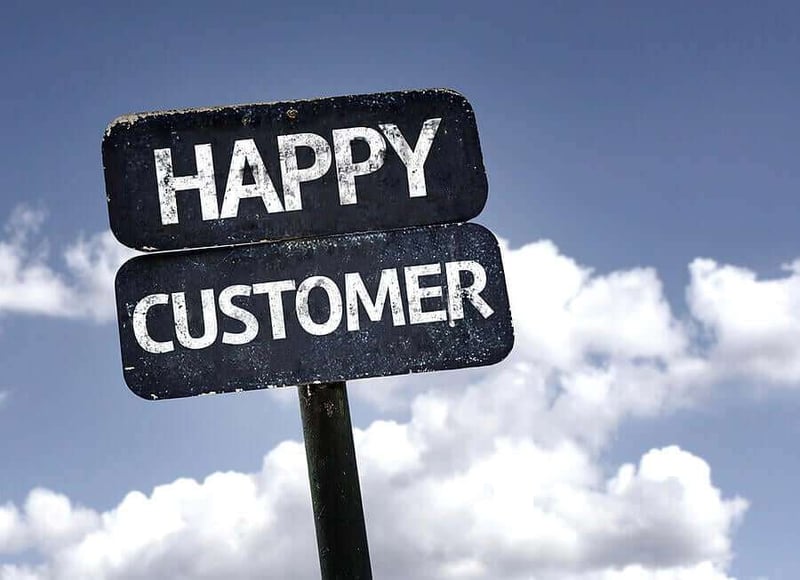 How you apportion your efforts between new customer acquisition and retention of existing customers depends on where your business is in its lifecycle. You can't remarket unless you have existing customers.
Customer retention is the ability of a business to retain its existing customers over a defined period of time. It is the percentage of customers that a business can retain. It is the opposite of customer churn.

Customer retention is a critical metric for any company as it has a direct impact on the long-term success and profitability of the business. It is achieved through various strategies and tactics, such as providing excellent customer service, offering loyalty programs, and delivering a high-quality product or service that meets and exceeds customer needs. Make and deliver a product or service your customers love.
There is an infinite number of retention marketing techniques. And, while there is little agreement as to what the most effective of these retention marketing techniques is, there is universal agreement on is that it's a whole lot less costly to implement and be consistent with a retention marketing plan than to only constantly beat the bushes for new customers. Retaining existing customers, or inspiring one-time customers to return, simply costs less than acquiring new customers.
Here are some examples of the kind of initiatives a business can implement to encourage and inspire customer happiness and retention:
Develop an onboarding program that teaches new customers how to use your product or service and ensures that customers know how to make the best use of the product or service to meet their goals.

Become obsessed with customer feedback. Use a customer feedback loop to collect, analyze, and distribute customer reviews and surveys. Use surveys to collect feedback.

Ask customers to participate in testing and focus groups. You're looking for engagement and trends in behavior and areas to enhance user experience.

Be proactive in communicating with customers. Reach out to reestablish dormant relationships.

Have customer support systems to provide the appropriate level of support before and after a sale. Use a help desk tool or live chat to turn a question into a sale or a complaint into a resolution.

Reward existing customers for loyalty. Loyalty points and frequent flyer miles work.

Get involved with your customers beyond your products and services. Create a corporate social responsibility program that pursues a moral goal. This further demonstrates your commitment to customers' needs.

Demonstrate your long-term investment in your customer base by creating customer education features like a knowledge base or community forum.

Have customer success be part of your product pricing. Especially when selling SaaS solutions, establish a pricing framework that doesn't punish your customers for success but makes them want to grow with your solutions for the long term.
Here are some specific customer retention tactics that work in the real world.
Use CRM software to record customer interactions and create support tickets to ensure that each ticket is responded to promptly.

Shower customers with convenience and make your products and services as accessible as possible.

Identify your buyer personas and meet them where they are, reaching out on their preferred social media channels. Keep open lines of communication by responding to comments and questions your customers pose. Make it known you're available to help them before, during, and after they purchase your product or service.

Remain consistent in who you are as a brand. That way, customers know what to expect, and you gain their trust. Likewise, this integrity and consistency help attract customers who will likely become strong brand advocates.

Subscriptions can increase retention by providing benefits through exclusive content and events. Taking a page from Amazon's playbook, offering something people want, like free shipping. Underlining all this is the understanding of your audience's desires and challenges.

Telling your customers "thank you" is simple and effective, and doing so distinguishes faceless websites from beloved brands.

Acknowledge that mistakes happen, apologize, and rectify the situation. Develop a plan for the inevitable mistake, be it a data breach, an outage, a billing error, or something else.
Like so many other pieces that contribute to your brand's success, implementing retention marketing and doing it well can be very different. Here are some ideas for incorporating retention marketing into your overall marketing strategy.
Reprioritize and restructure priorities. Retention marketing is a full-time endeavor. It needs to be a priority of the business.

Redefine how you measure customer value over time rather than simply using the cost of initial customer acquisition. Using initial acquisition cost misses the fact that consumers place more emphasis on value than just finding the lowest price. Discounts might drive sales, but they don't drive customer lifetime value.

Determining a customer's lifetime value gives you a view of the potential net profit over the period they engage with your brand. This takes longer to measure but is usually a better prediction of future revenue.

Retention is all about communicating with customers on a personal level with messages and offers that are relevant to their needs.

You may need to create a specific position to focus on retention and not simply add it as a task for your current marketing team.
The easiest AND best way to grow your customer numbers is not to lose them after an initial sale.

Lock in any sale and allay any customer remorse by taking action to demonstrate that you care about them and value their business. Thank them and remind them why they made the right decision in dealing with you. Put a system in place to continue to sell to them while also constantly proving that they made the right decision.
Be sure every facet of your customer service experience is as seamless and error-free as possible. The best customer service leads to repeat customers, while poor service ushers those same customers out the door, causing them to find solutions to their problems elsewhere.

Stay in touch with old/former customers and remind them you're still around to help them if they need you. If possible, find out why they haven't bought from you recently. Keeping them abreast of your new offerings will show you value them and their needs.

After a customer makes an initial purchase, engage them in your communication, events, phone calls, thank you offers, and cards or notes with a personal touch. Everyone likes to feel seen, and if you set up your communication to be regular and helpful, you'll go a long way in ensuring your customers know they are valued and recognize you as a brand continuously working to meet their needs.

You can turn a complaint into a positive. If the customer talks to you, you can return them to a place of satisfaction and delight. Have a plan for how you'll respond to complaints or negative feedback. When that moment inevitably comes, you'll be able to handle it with grace, rectifying the problem and showing commitment to making things right for your customer, thus spurring greater loyalty.


The significance of improved customer service skills cannot be overstated. Exceptional customer service has become a key differentiator for businesses, impacting customer satisfaction, loyalty, and overall success. Improving your customer service skills is crucial for your professional growth and your organization's bottom line.
Leverage HubSpot's free HubSpot Academy, a leading educational platform designed to empower marketing professionals with the knowledge and skills they need to succeed in the digital era. With many courses and certifications, HubSpot Academy for Customer Service offers valuable resources to enhance customer-facing skills, make an impact and advance your career.