Discover Inbound Marketing Insights: Boost Your Strategy [Video]
In the digital world we live in, it's no wonder that more businesses are turning to digital marketing initiatives to meet their bottom line. When it comes to your digital presence, simply being online isn't enough anymore.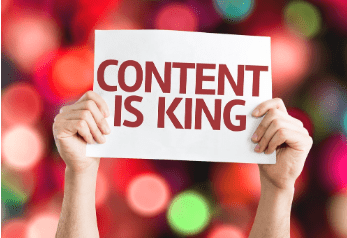 Most marketers understand that customers are turning to the Internet to find what they're looking for; a recent study conducted by Fleishman-Hillard found that 89% of consumers begin their buying journey with a search engine.
This leaves companies like yours with two burning questions: "How do we get our website to the top of the results page? And how do we convert visitors to customers once they're on our site?"
In 2006, HubSpot coined "Inbound Marketing" and defined it as:
Inbound marketing is a business methodology that attracts customers by creating valuable content and experiences tailored to them. While outbound marketing interrupts your audience with content they don't always want, inbound marketing forms connections they are looking for and solves problems they already have.

So what exactly are the advantages of going inbound, and how does it help businesses attract relevant visitors and convert them into leads?


1. Inbound brings the leads to you
Inbound marketing is genuinely a product of the digital age. It's a uniquely 21st-century approach that opposes traditional means of reaching customers, such as print ads, radio ads, billboards, and telemarketing. These are more of a shotgun approach that lacks any focus or targeting.
Although these strategies are still used, more and more marketers are finding that inbound allows them to reach a much more targeted audience, allowing them to focus on the specific issues customers face. This allows them to respond in specific ways they can help.
By creating blog posts, for example, that offer people relevant, timely, and interesting quick takes on the state of your industry (for example), you position your website as the source of high-quality information that will keep potential customers coming back for more.
There are numerous social media platforms where you can link to these informative posts on your company website. This is another way to bring eyeballs to your company site while also creating additional means by which your customers, existing and potential alike, can interact with your and your company.
These repeated visits will lead to more potential customers converting to paying customers when they see how your content fosters interactions. This will keep people on your site longer and encourage them to explore other pages to learn more about you and your company. And the extra engagement and interaction on social media give you added opportunities to explain how you can assist in solving their business problems.
The best part? All of these customers are being drawn to your site without you contacting them directly and without any sales pitches needed!


2. Engagement leads to trust
Now that your potential customers find your website via the content you post to various outlets, it's time to gain their trust. By conveying relevant information about their issues, you move your company into a position of trust.
According to a study by Demand Gen Report, 47% of buyers view at least 3 to 5 pieces of content before deciding to speak with a company representative. Demonstrating that you can be a valuable resource in a non-intrusive way, you help lay the foundation for a relationship based on valuable content and trust.
This direct engagement between the customer and your company is your chance to demonstrate clearly and concisely how to solve their problems. They are now solidly in the middle of the sales funnel, and it's time for you to wow them with even more of your great content and convert them to the final stage of a happy customer.


3. Results power better strategies
Inbound marketing strategies are full of clear, measurable actions. This leads to data you collect and use as a tool to see what's working and what's not, much faster than traditional marketing methods. You'll be able to see what content is driving up engagement and where opportunities exist for implementing future strategies. You will also see what content is maybe falling flat and trim that from your plans.
For example, inbound might track how long someone watched a video, what pages they viewed, how many downloads of an eBook, etc. This data, in turn, allows you to tailor your new content to match what most people are already looking for and engaging with.
4. Cost efficiencies matter
As Benjamin Franklin said in 1748, "Time is money." Since inbound marketing allows you to tailor your message to relevant visitors, then engage with them until they convert to customers, you can fine-tune where your marketing money is going. By creating only relevant content that you know prospective customers are looking for, you can trim waste by not spending on ads that no one sees.
Although inbound isn't meant as a be-all-and-end-all marketing strategy, it allows you to reallocate your dollars toward more effective spending.


5. A long-term strategy will generate sustainable results
Developing an inbound marketing strategy won't happen overnight. Strategizing, creating, and setting realistic goals and expectations takes time and planning. Then you use the data you collect to fine-tune and recalibrate your content, hitting even more of your target audience with even less wasted spending.
Setting out a long-term strategy like inbound marketing makes it possible to generate more sustainable results. You're creating a database of relevant and engaging articles, videos, and other content that you can use to draw in and convert new customers for years to come.
Then word-of-mouth marketing can kick in, with these happy customers telling their network about your business and how you solved their issues. They will gladly share how trusted and knowledgeable you are in your field and how much these other companies will benefit by engaging with you.
Pretty soon, you'll have an army of happy customers doing your marketing for you!


Core elements of inbound marketing
The following are some of the critical components of inbound marketing:
Content Creation: Creating content such as blogs, whitepapers, eBooks, webinars, podcasts, and videos to attract potential customers and provide value.

Search Engine Optimization (SEO): Optimizing website content and structure to improve the website's ranking on search engines, thus increasing visibility and organic traffic.

Social Media Marketing: Promoting content and engaging with potential customers through social media platforms like Twitter, Facebook, Instagram, and LinkedIn.

Email Marketing: Nurturing leads through targeted email campaigns and personalized messaging to educate and guide them through the buying process.

Landing Pages: Creating dedicated landing pages for specific products, services, or campaigns to capture leads and encourage conversions.

Lead Magnets: Offering valuable resources such as free trials, demos, guides, and templates in exchange for contact information, thus generating leads.

Analytics and Reporting: Measuring the success of inbound marketing efforts through tracking and analyzing website traffic, conversion rates, engagement metrics, and ROI.