Tips and Tools for Excellent Customer Service
Excellent Customer service seems like any company should be able to provide, right? If that were true, the internet would be full of people lauding companies for their outstanding service rather than customer support nightmares covering review sites from every continent. With the bar for switching providers dropping lower and lower with each technological advancement, effective customer service is imperative, no matter the size of your company or the number of customers you have.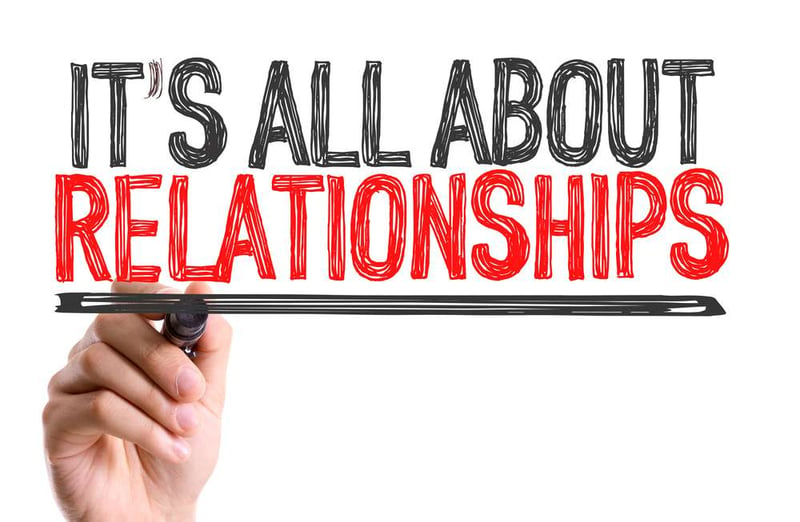 Examples range as widely as the business landscape, from the everyday call center team member going out of their way to wish every caller a good day to the extraordinary examples below. No matter your industry or the size of your customer support team, there are lessons to be learned here about how to take care of your customers to help ensure your company survives and thrives.
Good customer service typically includes the following elements:
Availability: Good customer service means being easy to reach and responsive to customer inquiries and concerns. This can include multiple customer contact channels like phone, email, or live chat.

Professionalism: Good customer service representatives are professional, courteous, and respectful in all customer interactions.

Empathy: Good customer service representatives can understand and empathize with customers and address their concerns and needs compassionately and understandingly.

Knowledge: Good customer service representatives deeply understand their products or services and can provide accurate and helpful information to customers.

Efficiency: Good customer service should resolve the customer's issue as quickly and smoothly as possible and follow up to ensure that the customer is satisfied with the outcome.

Continuous improvement: Good customer service is always looking for ways to improve its service and processes to meet customer needs and provide better service.

Consistency: Good customer service is consistent in their approach, messaging, and behavior across all customer interactions

Flexibility: Good customer service is flexible in finding solutions to meet customers' needs, intending to find win-win solutions.
How do you provide excellent customer support?
Talk about your nebulous concepts. How can one list attempt to show what good customer service looks like in YOUR sector? That would be difficult; however, some universals are at play. People like what they like, no matter where they are or what they're looking for support with. Here are a few ideas pulled from across the market to get you started:


Meet your customers where they are.
The public is increasingly taking to social media to ask for help and put companies on blast for failing to provide that help. If your company isn't paying attention to Facebook and Twitter, you're likely missing out on opportunities to keep customers happy and turn critics into fans.


Be proactive rather than only reactive.
Despite the terms being used interchangeably (including in this article!), there is a difference between customer support and customer service. The former is reactive, while the latter is proactive. Support is when a customer reaches out to you for help with a problem they're already having. Service is when you reach out to them with ways to help out BEFORE a problem occurs.
This will look different in different scenarios. Some examples include:
FAQ pages where customers can look up answers to their questions on their own time.

Knowledge bases often take the FAQ to the next level with video tutorials for common issues, step-by-step guides, etc.

Reaching out to new customers, unbidden, to check up on them and ensure they're progressing OK with their new product.


Stay in touch on their terms.
Ever gotten a call from customer support around dinner time to check on the status of an issue? Yeah, us too. The easy solution is to have your customer support team ask the customer what their preferred contact method is. No matter how the initial contact was made—Twitter, Chat, or phone call—offer to move the conversation into their preferred medium.
This shows that you're on top of their ticket and value their time as much as yours.


Remember your people
We hope it goes without saying, yet we'll say it—take care of your customer support team. After all, the other suggestions here are meaningless if you have a team of disheartened or disengaged workers manning the phone and ticket queue.
One of the examples of great service in action will drive this point home, but the bottom line is that to take care of your customers, you need to take care of your employees. That may be via benefits packages, office perks, or even changing up the work schedule to allow for decompression and lowering of stress levels.


The significance of improved customer service skills cannot be overstated. Exceptional customer service has become a key differentiator for businesses, impacting customer satisfaction, loyalty, and overall success. Improving your customer service skills is crucial for your professional growth and your organization's bottom line.
Leverage HubSpot's free HubSpot Academy, a leading educational platform designed to empower marketing professionals with the knowledge and skills they need to succeed in the digital era. With many courses and certifications, HubSpot Academy for Customer Service offers valuable resources to improve the customer experience, make an impact, and advance your career.
Real-world examples of customer service done right
There are many, many, MANY examples to be found. These are just a sampling of some of our favorite companies doing customer service and support right.
Jetblue
What isn't Jetblue doing right? From maintaining one of the best on-time rates in the industry, to consistently showing up the old-guard airlines with their stellar service and support, these relative newcomers are setting the bar high. For evidence, look no further than their Twitter timeline. The customer support team member who monitors the Jetblue account is so on the ball that they even deliver a mocha to a time-crunched passenger.
Warby Parker
There are sterling examples to be told here, but we'll stick with one of the ways this startup disrupted the eyeglass industry from their first days on the scene—try-on samples delivered to your home. That's right, no more dealing with harsh lighting and awkward mirror placement at a store; Warby Parker will deliver five pairs of glasses right to your door for you to try on, free. Talk about your proactive customer service!
Basecamp
An example of giving the support team time off-queue to work on other projects was Basecamp. Maker of Mac-based project management software, their team was simply burning out. By giving each support team member 2 hours a day off the phones and out of the email queue, they could stretch their analytical or other skills by compiling reports, analyzing trends, or working on creative projects. This allowed the team to stay at capacity since the people were no longer stressed and mistake-prone.
Glossier
This newcomer to the skincare world proactively emails customers who recently purchased something to see if they have any questions. This is the proactive approach done right, as it not only shows they care, but it can also head off any potentially unhappy customers who might be having an issue but may not have found the time or energy to get in touch with the company.


All of these examples have in common the idea of putting the customer first—even when it means putting your people first. These companies realized that without a dedicated customer base, they wouldn't be able to exist, let alone thrive in today's busy marketplace. With a few seemingly simple ideas: be human, responsive, and transparent, these companies provide us with a definitive, working definition of great customer service.