4 Benefits of Using HubSpot for Recruitment Tracking
Gone are the days of manual and outdated recruitment methods. Today, companies recognize the value of automating their recruitment process, making it more efficient and seamless than ever.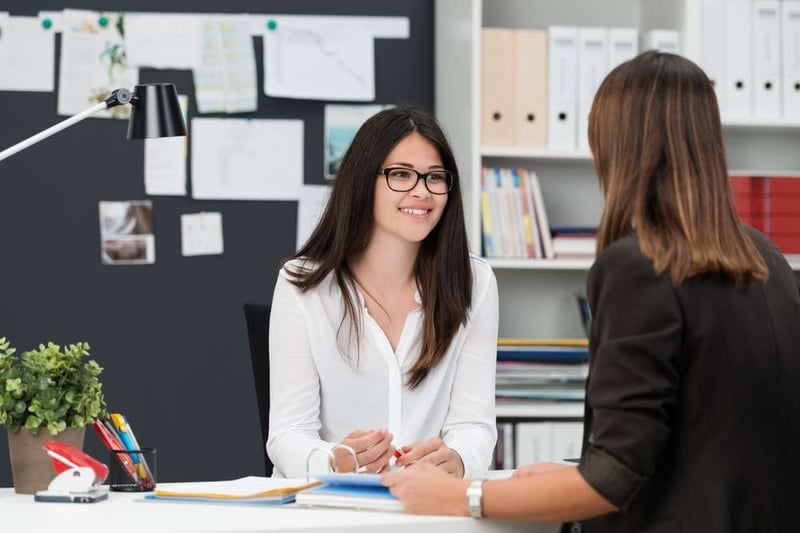 With the right technology, the candidate experience can be positive - without weeks of waiting to hear back or playing phone tag to schedule an interview. Such technology exists, which is why so many companies are using HubSpot as a recruitment tracking tool.
In the past, many companies exclusively used HubSpot for sales and marketing automation. While that may be its most recognized capability, HubSpot offers countless more tools and benefits, particularly regarding recruitment. Using such recruitment tools greatly benefits any organization looking to expand its workforce.
Traditional recruitment methods tend to be slow and inefficient, resulting in frustration for recruiters and candidates alike. Both sides typically struggle to set an interview time or go without a response from the other party. From the candidate's perspective, this does not speak highly of your company. As a result, it will likely deter them from continuing the process or applying again.
For this reason, your recruitment process must be positive and efficient - which is possible with HubSpot's automation capabilities. But, if you still aren't convinced, we will review the four major benefits you will experience when using HubSpot for your recruitment needs.


1. Use Software You Already Have
For those already using HubSpot as a marketing tool, a significant benefit of using it as a recruitment tool is that you already have it! Using software that you already have is not only convenient, but it can also save you significant time and money.
There is no question that marketing and recruitment tools are an investment (a worthy one, but still an investment). But, by using the software you already have, you save time researching a new recruitment tool, getting onboarded, and getting familiar with the tools - all of which require a substantial amount of time and effort. Even beyond time, you must pay for additional software on top of any other software and tools your company uses.
Instead of putting such time and money into a new recruitment software you are unfamiliar with, you can simply add a new HubSpot tool to your pre-existing "toolbox." As a result, you instantly have access to every conceivable recruitment tool you could need in a timely and cost-efficient manner.
Using the same platform for marketing and recruitment is also highly beneficial, as HubSpot is already familiar with your company's clients, partners, and processes. As a result, you will have almost instant access to the recruitment tools you need - catered to your company and ready to help you grow.


2. Robust Automation Capabilities
Now to dive into the technical features of HubSpot's recruitment tools. One of the best methods of optimizing the recruitment process is automation. Much of the recruitment process entails tedious administrative work rather than sorting through applicants and conducting interviews. These tasks can be highly repetitive and, as a result, can easily succumb to human error.
Fortunately, HubSpot's automation capabilities can dramatically accelerate such tasks while improving accuracy and efficiency. With automated candidate follow-up, HubSpot will automatically reach out to candidates following an application or interview with the proper response according to your company's pipeline.
Automated follow-up ensures that candidates hear back from your company promptly, helping to create a positive candidate experience. This is also crucial as it is likely that candidates applying to your company are also applying to others. As such, a timely response can ensure they continue the recruitment process with your company rather than moving on with other options.
Timely responses help move the recruitment process along promptly, ensuring that your company finds the right talent in no time. Additionally, as these tasks are automated, your recruiters have more time to comb through applications and find the best candidate to move on to the next round of interviews.
It is important to note that follow-up is necessary when a candidate moves on to the next step of the recruitment process and when they do not move forward. It can be frustrating and confusing if candidates do not hear from you. For this reason, it is essential to follow up no matter the results of their application or interview.
Fortunately, HubSpot can also automate this. Recruiters can easily input hiring values for each candidate to help determine their fit in the organization. Once a candidate's score is calculated, HubSpot can automatically move them to unqualified and send an email notifying the candidate. This ensures that no matter what news a candidate hears, they are kept in the loop to move forward with your company or another.


3. Seamless Calendar Management and Integration
In addition to following up with candidates, another time-consuming yet vital aspect of the recruitment process is scheduling interviews. A typical recruitment process for a company will include several interviews with numerous candidates - all of which need to be scheduled.
Scheduling such interviews can require somewhat of a juggling act, as both recruiters and candidates have other responsibilities to work around. Recruiters must accommodate the schedules of potential candidates, which can take a bit of back-and-forth, mainly if candidates are currently employed.
As a result, it is relatively common for recruiters to play phone or email tag with candidates trying to determine a date and time that suits both parties, which is inconvenient and frustrating. If not done correctly, interviews may be forgotten, double-booked, or missed - none of which results in finding a new hire.
HubSpot offers calendar management and integration capabilities, allowing recruiters and candidates to seamlessly schedule meetings through the platform. This tool removes the manual administrative work from the scheduling process, significantly saving recruiters and candidates the time and headache of finding a sufficient meeting time.
Candidates can simply show up on the recruiter's calendar when the time is right, ensuring they avoid missed meetings and scheduling conflicts. HubSpot can easily accommodate different companies, processes, and positions. As a result, recruitment scheduling is seamless - allowing candidates to find the perfect time to meet with your company.


4. Ticketing System Capabilities
Another instrumental feature of HubSpot recruitment is the ticketing system offered. Within the HubSpot Service Hub, recruiters can keep track of customer service requests in one centralized and shared inbox. This is highly beneficial in keeping your recruitment team organized and ensuring all information is shared and received.
Users can prioritize incoming requests within the ticketing system, ensuring that high-priority requests are handled first, and the rest are worked through accordingly. Such capabilities significantly optimize the customer service portion of the recruitment process, making service more efficient than ever.
As tickets can be addressed with faster response times, candidates will have an excellent experience with your organization from their very first interaction. This also gives recruiters a clear history of each candidate within their system - from their application and resume to notes taken in each interview.
The result? No matter who screens applicants or meets with interviewees, every interaction has a context, ensuring a seamless candidate experience. For companies with a team of numerous recruiters, this is essential to sharing information and keeping the recruitment process organized and efficient.


HubSpot is Essential to a Seamless Recruitment Experience
While HubSpot may traditionally be used for its marketing tools, it would be a mistake to overlook the instrumental recruitment tools it offers. With HubSpot recruitment tracking, companies can optimize their recruitment process, ensuring timely and efficient follow-up, scheduling, and more. Candidates will seamlessly move through the recruitment process, allowing your company to find the best possible talent in a positive and timely experience.