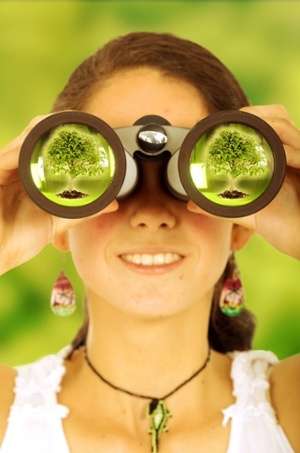 Animation. Hero images. Visual randomness. This year promises to be an exciting year for web design, as new trends bring a fresh face to the internet. But forget the buzz words and flashy fads--it's important to focus on what comes next within the context of your organization's online marketing strategy and goals. If you're ready for a website refresh, focus on trends that will support greater speed and higher conversion rates,
Speed Is King
For years, content held the crown in the marketing world--and engaging, SEO-friendly content is still critical to your website's success. But in July 2018, Google rolled out its Speed Update for all users, including mobile searches. Now now your website's speed will factor into its page ranking. This is a strong incentive for rethinking design elements that can delay a page's loading time, such as huge photos, long videos or cumbersome Javascript. In 2019, you'll see web designers taking a different, speed-conscious approach.
Flat design:

This minimalist approach favors clean lines, plenty of white space and uncluttered layouts. Pages that use flat design typically load quickly because they lack visual elements like large photos and videos. These designs can still pop thanks to bright color blocks and striking typography. Icons and line art will continue to play an important part in flat design because they provide simple, clean visual elements that can be easily adapted to fit the color, size and feel you need, without slowing load time.
Accelerated mobile pages (AMP):

AMP is nothing new. Introduced as an open-source initiative by Google and Twitter back in 2015, AMP is a sort of HTML lite designed to deliver maximum speed and readability for mobile users. While AMP used to be more or less optional, it's essential to address mobile speed in our post-Speed Update world. And although this sounds like a development issue, web designers must be cognizant that AMP requires a much simpler CSS and very little Javascript, which can affect design choices.
Skimmable web content: Research consistently shows that users are taking less and less time to evaluate a website, so your visitor's first impression is more important than ever. In the coming year, you'll see designs that feature snappy, prominent headlines, along with other text features such sub-headings and short supporting copy to help visitors quickly assess a site's content. This doesn't mean that longer pages will disappear--see below for another, seemingly contradictory trend: longer landing pages.
Keep in mind that this isn't about speed for speed's sake, or even just for Google's sake. When your website loads quickly, people are more likely to stick around to see what you have to say, so a faster website can help you get more conversions just by the virtue of getting people to the site in the first place.
Conversion Goes Beyond Buttons
We've all grown accustomed to seeing and using call-to-action (CTA) buttons online. Those buttons have evolved in the past few years with CTA hierarchies that include different button styles for secondary and tertiary CTA buttons, and more recently with the widespread adoption of translucent buttons that are less distracting. CTA buttons are incredibly effective conversion tools, and they're here to stay. But now web designers have additional conversion techniques to consider.
Chatbots: Driven by the same kind of artificial intelligence (AI) that powers Facebook's photo tagging suggestions and Google Search's auto-completions, these bots are getting more sophisticated all the time. They are a terrific means of gathering information about a prospect before your sales team initiates contact. In the coming years, web designers will move beyond the conventional chatbot pop-up to find thoughtful, novel ways of visually integrating chatbots into a site's overall design.
Goal-responsive design:

You're likely familiar with responsive design that displays a website for the specific device you're using. The next (giant) step is to tailor the website based on each visitor's goals for each visit. Imagine visiting an online clothing store and answering a few questions about what you're looking for and your size. Then the whole website could change based on your answers. Showing visitors exactly what they're looking for is a proven technique for increasing conversions, and one that will be increasingly accessible thanks to AI and machine learning.
Longer landing pages:

Admittedly less sexy than the two trends above, longer landing pages are coming to both B2C and B2B websites. Longer landing pages provide an opportunity to tell a more complete story and lead them further into the buying cycle. It's an opportunity to address the needs of your different buyer personas or to answer frequently asked questions. Designed (and written) effectively, longer landing pages help to drive more conversions to a specific campaign.
Single-page design:

On the other end of the spectrum, the single-page website continues to gain popularity. Although they eliminate the opportunity to provide in-depth information around a variety of targeted keywords, single-page websites are easy to maintain and can help improve your domain authority because all inbound links will point to the same URL.

These simple sites are ideal for organizations that want to emphasize only one major CTA, such as scheduling a consultation.
The coming year will see a shift in users' expectations of your website, and web design will evolve to deliver a more responsive and personalized experience. For more information on transforming your website into an invaluable customer resource, contact us to schedule a consultation.

Kristin
Master Content Brain. You think it, she writes it, no good thought remains unposted. Sprinkles pixie dust on words, newsletters, blog, facebook, twitter and just about everything else.