How Social Media Marketing Enhances Employer Branding
Ask any hiring manager or human resources recruiter about their biggest challenge in sourcing or attracting top talent in today's market. You'll likely hear the same: "How do we appeal to the passive job seeker?"

In other words, how can you position yourself as a potential candidate with your best foot forward and effectively convey your value proposition? As well, what's in it for the job seeker? What does your organization provide regarding career opportunities, benefits, perks, and other advantages so you can remain top-of-mind when the individual is ready to test the job market and make a career change?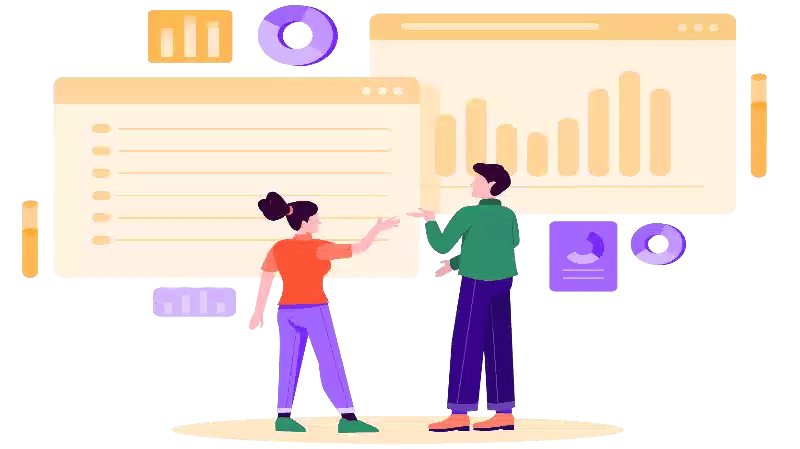 The easy (and arguably less effective or even lazy) play would be to pepper passive job seekers with advertisements or job postings you feel might pertain to them relative to the talent pool or audience you're appealing to. Does this keep your company top-of-mind? Yes, but does it do so in a way that engages them, makes them feel connected to you, and builds a rapport or even a communication channel?

The answer is no, and this is where employer branding comes into play – not just employer branding in the more traditional sense, but employer branding in the digital sphere—specifically, social media. Of course, we know that social media is an incredibly powerful tool for the distribution of information. It can also serve as a critical piece of your toolkit for supplementing or even leading the way with your overall employer branding strategy.
With this in mind, let's look at how social media can enhance your employer branding and ensure you remain at the forefront of the passive job seekers' minds.


Establish and develop your digital identity.
Your company has a regularly updated website, perhaps an active blog with whitepapers and downloadable content, and email marketing that creates consistent communication with potential customers and helps position your company as a progressive, inclusive, and innovative workplace via the solutions or products you offer. Whether you realize it or not, each of these elements can also (and should to some degree) function as components of an overall employer branding strategy if leveraged properly, and your social media presence should follow suit as a powerful, low-cost way to develop your digital identity as an employer.

Suppose social media primarily aims to distribute information, engage, and communicate with your followers. In that case, it's a no-brainer to leverage social media to deepen the narrative about who you are as an employer, your value proposition, your status in the community/industry, and why the passive job seeker should consider you as a place for top talent.

Any hiring manager or human resources recruiter will tell you that the extra benefits of having a brand that speaks for itself or an identity that does most of the heavy lifting, combined with social to establish and develop your digital employer branding, will help you:
Amplify your messaging to your followers (who then will share that messaging with like-minded talent in their network) and to specifically targeted demographics of potential candidates.

Differentiate yourself from market competitors who may not yet be leveraging social media as an employer branding tool, which will help you LEAD the pack instead of following it.

Provide an additional channel or method of direct communication (aside from email, print ads, radio, etc.) for content and engagement between you and the passive job seeker.


Using social media to enhance employer branding also pays dividends in keeping your current employees engaged and sharing your company's ethos even when they're "off the clock." It essentially helps transform the people who work for you from employees to brand evangelists who help tell your story in the digital and real world.


Reach job seekers where they "live"
According to a recent study by the online career placement company Glassdoor, 79 percent of today's job seekers signaled that they use social media as the launchpad for their job search. And today, I don't think we need to pour over the statistics about the percentage of adults who log in or engage with social media daily (spoiler alert: it's a lot!).

Part of what any successful hiring manager or HR recruiter needs to do is identify where the passive job seeker (and active job seeker) spend their time or allocate resources to find their next career opportunity. This is where using social as a prime pipeline for your employer branding and conveying your story is key in attracting and engaging the highest quality talent pools.
Social media is, to some degree, an intimate art form—most adults engage with social media on their smartphones or other mobile devices they carry around with them. Social media is not a brochure or pamphlet about your company's mission or values, and it should not be viewed that way from an employer branding perspective. The most effective employer branding content on social not only finds job seekers where they "live" in terms of time spent, but it also can find them where they live emotionally by:
Offering a behind-the-scenes, pull-back-the-curtain glimpse at what drives your company or makes you unique.

Highlight current employees' stories, insights, and perspectives as they relate to successes in a position in the company.

Building a rapport whereby your followers (and passive job seekers) view you as a trustworthy, authentic, and transparent organization.


Get social with your social branding.
One of the biggest mistakes a hiring manager can make when looking at how social media can enhance or impact their employer branding (or using social strictly as a recruitment tool) is to think of your social platforms as a one-way street. It's easy to understand this mentality when you think about more traditional methods of establishing your employer branding: ads in newspapers, professional organizations, or job boards; fliers for distribution at local employment agencies or community advocacy groups; or content on your company's website.
Forgetting or neglecting the social part of social media can be a massive missed opportunity for defining and developing your employer's branding in the social sphere. Hiring managers who view social as a means for direct communication will see greater residual benefits in how the passive job seeker recognizes, aligns with, and advocates for your organization.
Some of the simplest tasks for using social media as a tool for communicating your employer's branding and messaging include:
Replying (moderating) to comments on posts and using the language of social media in creative ways relative to your branding and your brand personality. Don't shy away from having a little fun with GIFS, memes, or other pieces of interactive content that bring your company down to earth.

Replying to messages and inquiries in a personal and timely manner. While message automation provides immediate attention and response to inquiries, don't underestimate the value of personal communication with those who reach out.

Replying to messages and inquiries in a personal and timely manner. While message automation provides immediate attention and response to inquiries, don't underestimate the value of personal communication with those who reach out.
Employer branding efforts of the past often were a nebulous pursuit. But given how the world communicates, shares ideas, and engages with each other, companies, or organizations, social media is critical to your employer's branding strategy. It gives you a direct line to the talent you need to help your company develop and grow.