LinkedIn Hacks for Startup CEOs
The truth is that people connect with people, not companies. The aim of LinkedIn marketing is lead generation, period. You might love sharing content from your startup's page but remember, people connect with people. So you need to market your LinkedIn profile, not just the company page.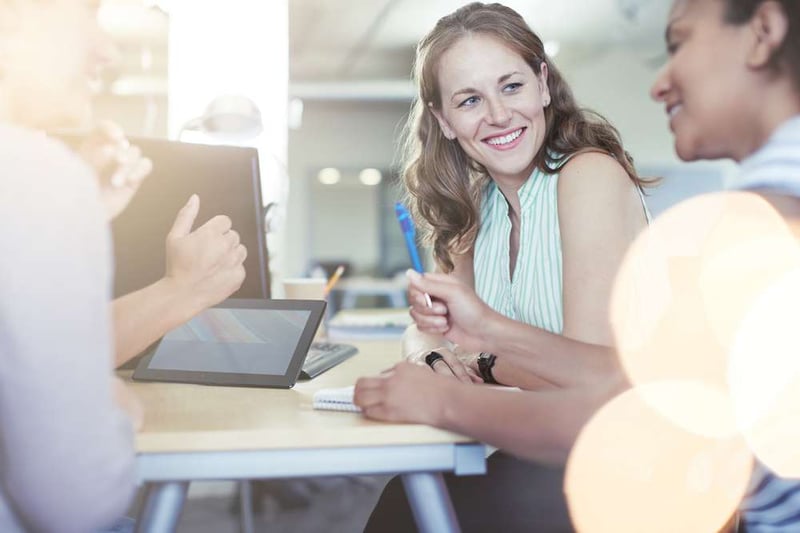 Why Does it Matter?
92% of B2B decision-makers use LinkedIn. There's a vast and active audience for startup CEOs to tap into. LinkedIn offers, especially in B2B environments, an excellent opportunity for these CEOs to connect with potential customers, partners, and investors.

LinkedIn users spend an average of 17 minutes per day on the platform. With users spending ample time on the platform, startup CEOs have a golden opportunity to connect with potential customers, partners, and investors, build connections, and generate leads.

LinkedIn users are more likely to trust their connections' recommendations than traditional advertising. By sharing valuable content, actively engaging with other users, and offering useful advice, startup CEOs can establish a trustworthy and authoritative presence on LinkedIn.

LinkedIn offers a variety of tools that can help startup CEOs to reach their target audience, including advertising, lead generation, and content marketing. The savvy use of LinkedIn's various tools can help startup CEOs reach their target audience and effectively generate leads. Advertising on LinkedIn allows CEOs to target specific demographics, interests, and job titles, while lead generation forms help collect contact information from potential customers.

LinkedIn is a great way for startup CEOs to stay up-to-date on industry trends and best practices. By immersing themselves in industry-leading content and participating in targeted groups, startup CEOs can gain valuable insights and position their companies for success. For instance, startup CEOs can stay up-to-date on the latest trends by following industry leaders on LinkedIn and actively participating in relevant interest groups.
Be mindful of LinkedIn terms and conditions, making the use of automation and scraping a violation:

After you've identified a pool of connections,
identify who you want to be in contact with by narrowing the pool to people that have some kind of connection with you;

interact with their posts for a couple of weeks to gain their attention. Be sure your conversations are genuine. Don't try to start by telling them how awesome your product is. Start with a personal message. Just introduce your company in one chatty line. You might ask them to suggest a good time to discuss some ideas with you;

if they say yes, you're set. If they're in the 60% of users that don't respond, don't give up. Send a carefully structured follow-up in one week, then again in another. Then move on to a different potential lead, two attempts are enough;

lead generation is a daily activity, also on LinkedIn;

find LinkedIn groups with individuals you can target for meaningful conversations. Once accepted, discuss issues and audit conversations that are in progress. Request to connect with people you think could be prospects. Start a friendly conversation. Start new conversations with the group.


Stand Out
Be sure your picture looks professional. Incorporate your branding in your background. Use keywords in your tagline. Add skills, experience, and education. Tell your story in your summary.
Your profile should reflect who you are and radiate positive vibes to visitors. You want to trigger curiosity. You want people to feel you'd be an interesting addition to their network so that they accept your invitation to connect when it arrives.
Your tagline is your signature that appears wherever your profile shows up. Make your current value proposition clear to encourage their interest in your startup.


Build connections.
Connect with existing customers, trial users, and email list subscribers. Engage with your connections by creating and sharing content to help where you can, and begin to claim thought leadership on your topic.
Help people in areas they care about, and they'll respect and trust you. They'll engage with you and want your help. They'll seek your opinion, and they'll share your content.
Then they may very well buy from you.


Keep building those connection numbers.
The more first-degree connections you have, the more second and third-degree connections you'll have. Your name and content will start showing up in their feeds, and you need to be sure that what you're putting out there offers real value to the reader.
Look here to find additions to your pool of connections:
People you've worked with or interacted with.

People you'd like to work with or interact with.

People you consider interesting for your business as leads, possible partners, or for business introductions.
Personalize each connection invitation. This is you approaching someone you want to be acquainted with at a face-to-face networking event. Introduce yourself and tell them why you want to connect.
Another option is to add a link to your LinkedIn profile to your email signature and send a connection request to the other party. This will assure you that these people want to engage with you.
Look at relevant LinkedIn groups for people you'd like to be connected to and seek to add them to your network. You know what they care about and what value they seek. Not only are they likely to engage with your shared content, but they'll likely bring more connections with them that share the same interests.
Use the people LinkedIn thinks may interest you for sourcing connections from your second-degree network.


Build human relations
Earn a reputation for helping people. If you show genuine interest in people, they'll also show interest in you. Ask them what they're working on. Ask if you can help them out. As they get to know you, trust you, and like you, they'll choose you over anyone they don't know, trust, and like.
As you offer people exceptional value regardless of whether or not they ever purchase from you, you'll be the first one that comes to mind when they need the kind of value you're creating. This allows you to connect with leads without any pitching.


Show up regularly in newsfeeds.
Post regularly to stay top of mind. Excellent content is a major plus. Posting regularly drives traffic and engagement. Reply to everyone. Answer everyone asking for your feedback, opinion, or help.
Types of posts to use in building engagement and influence:
Thought-provoking influencer: Personal opinions that may be somewhat controversial but serve as fodder for discussion.

Universal wisdom: Nicely phrased bursts of wisdom that can empower and inspire.

Personal growth story: Offer bits of your personal journey to inspire and make it easier to connect with you.

Heart-warming: Stories to restore some faith in humanity.

Write Epic Content
The top shared content on LinkedIn has been shown to contain these qualities.
Offer readers stories that include valuable lessons. Quality always wins over quantity in considering how much content to post.
However, even the best content won't get you where you want to be without a network to help disperse it. Put 80% of your time into engaging your connections by liking, commenting, and endorsing. The remaining 20% is for producing original, thoughtful, and engaging content.