Leadership Spotlight on Marketing: Meet Claudia Gheța
In this edition of our Leadership Spotlight series, we had a Q&A with Claudia Gheța about her role in People Operations at our marketing agency.
Who are you, and what is your current role?
My name is Claudia Gheța, I am based in Bucharest and lead People Operations at Aspiration Marketing. Aspiration Marketing is a HubSpot Partner and digital marketing agency with a presence in the US, Canada, Germany, and Romania. Working in growth mode, there are always exciting moments and challenges to pull together new teams and make them win with our customers. I oversee "everything people," recruitment, careers, performance, and compensation management, fostering a great culture and building an exciting workplace.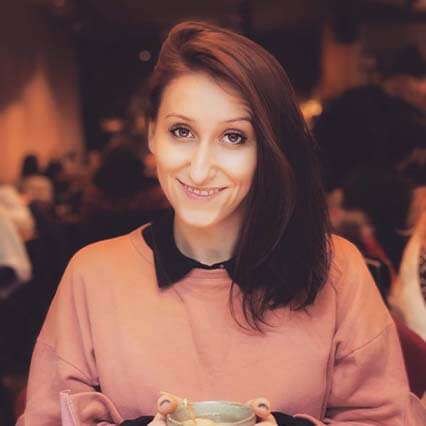 Describe your goals and key accountabilities to get you there.
People Operations is a function that helps employees be productive at work from when they're hired to when they leave the company. In this role, it is essential to support employees and help them with their day-to-day challenges. A People Ops role is also responsible for modernizing and updating outdated processes, analyzing HR metrics, and having solutions for different situations (e.g., turnover rate).
To grow this role, my main goal is to focus on team member engagement and effectiveness and strengthen our organizational capabilities. In a remote environment, with individuals in many time zones, instilling an aligned culture and approach to how we work is a key leadership team accountability, supporting new hires and their journey through their initial months and beyond.


What is most rewarding about your role?
No matter how small or big a company is, the most rewarding aspect of my role is to see team members engage and feel appreciated for their hard work and that they are taken care of at work. It is rewarding to see both our team members and the company grow. Being recognized as a company and high-performing team is one of the most rewarding feelings.


What are the biggest challenges you are facing in your role? What are the biggest lessons learned?
When dealing with people, there will always be challenges and unique situations that each of our team members is dealing with. Hiring the right people for the team and working well with our customers is crucial. Not only are we looking to hire smart, nice people, but also passionate individuals to help the company and our organization grow and also help them grow in their roles.
An ongoing lesson learned is to listen to team members and help them achieve their goals. Making their life easier with tools, training, and processes is one of my key objectives in this role. Improving, learning, and growing our capabilities are key to successful growth. We learn from mistakes, from sharing knowledge with others, and from the people we interact with, internally and externally.


What advice would you give to your younger self?
Don't stop learning and face all the challenges that any role can bring you.


How does the remote work environment impact your role?
Before the pandemic, I wasn't even dreaming that I would be productive by working remotely. There was this impression that if you didn't see your team, there would be this disconnect between us.
But if there is one thing the pandemic made me change my mind about, it is remote work. We learned how to organize tasks and manage time without a manager always nearby. Taking accountability is key... In a nutshell, we're making the remote work environment work. And we're keeping and will increase events when we can meet in person.


How do you balance work life and personal life?
An ongoing challenge we all face. Being eager to learn and grow in our roles, it is easy to become a workaholic. But once I figured out and experienced how this impacts both personal and, eventually, also business life, I started to focus better on schedules, routines, and limits. Disciplined time management is essential, and I learned to prioritize better and take time for myself. There are limits to all-nighters with diet Coke and pizza.


What's the last thing that made you smile?
Traveling is one of my favorite hobbies. Being able to work and travel is the happiest moment of my life, and I appreciate how we enable "work from anywhere," at least for short periods. Also, I smile every day when I see, no matter how small, my actions impact and help our teams achieve their goals.


Where do you see yourself and your role in the future? What are you looking to accomplish?
I see learning and personal growth as a continuous element for my career and the careers of others. I aspire to grow in my role, grow with the company, and make an impact. I want to fully understand the needs of our team members and the company and to keep evolving our culture, our capabilities, our processes, and tools. There is still a lot to learn and evolve; starting as an HR admin six years ago, and since then, "being with and for people" has made me want more of this -- to continue learning more and to be an asset to the teams I work with.


Thank you, Claudia. We appreciate your time for this interview and look forward to you continuing to shape our organization. Additional spotlights cover Leadership Spotlight on Telecommunication and Leadership Spotlight on Technology. They are part of our focus on Marketing Strategy.