7 Ways to Build Trust and Drive Traffic From LinkedIn
Gone are the days of LinkedIn being where you post your CV publicly, and that was that. LinkedIn has, over the years, shaped itself to become more and more of a social network as well as a professional network. Currently, it is the central hub for people and businesses to interact with each other and build connections. So you should stop treating LinkedIn like its own thing, think of it more like your other socials, and leverage it to your and your company's benefit.
When looking at Social Media for B2B, here are some tips on Marketing on LinkedIn in a way that will build trust and drive traffic to your business: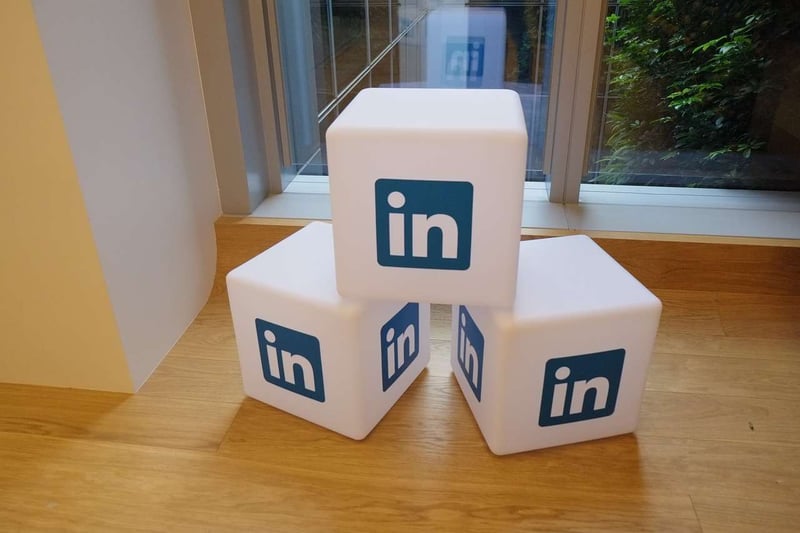 Create a Company Page
A centralized company page is the perfect one-stop shop for people who want to know about your company and don't want to go through all your employees' pages one by one. Company pages rank highly when it comes to organic brand searches. You can put job advertisements on your company page and information about your products or services.
A great way to jumpstart traffic to your company page is to ask your employees to link to it on their personal LinkedIn pages. This way, anyone visiting them can access the company page quickly.


Have a Complete Profile
When visiting you on Linkedin, people first see your profile - it's best to make it look good and be as informative as possible.
You want your company page to stand out from the rest, so while keeping things professional, you still want your page to be somewhat memorable and personal. A banner image is the first step in achieving this - it adds so much personality to your page without sacrificing professionalism.
Couple your banner image with your logo; you're already on your way to brand recognition and reputation building. You can further personalize your page by discussing your company's story and purpose in your page's "About" section.
Once your company profile is completed, you should also look into completing your personal LinkedIn profile. Your name will appear on your company's profile page, and you wouldn't want people to click on it and be disappointed compared to your company's page. It's a great way of showing that you hold the same standards for your company as yourself - overall, it's a great look. Again, keep things professional and personal too. Finding the right balance between those two is crucial in making a good LinkedIn profile. If you have any other personal websites, like a blog, include them in your personal and company profiles.
On trust:
Take Advantage of LinkedIn groups
Joining a group on Linkedin and being active is one of the best ways to draw people to your profile. LinkedIn offers a vast selection of groups you can join, depending on your company's interests, area, and target audience.
You need to offer something to these groups to stand out in them. In the marketing world, that's usually some form of content. But it can be a bit jarring to be in a LinkedIn group full of marketers and have them using marketing strategies to get clicks from each other. It's best to tone down the marketing side of things and take a more relaxed, personal approach. You must contribute to the group without being seen as an opportunistic marketer. Make some posts, point people toward useful resources, or answer questions - but do not self-promote. It's a big faux pas, and you should avoid it. You don't want to harass groups to visit your page; you want to stand out in a way that makes them want to do it on their own.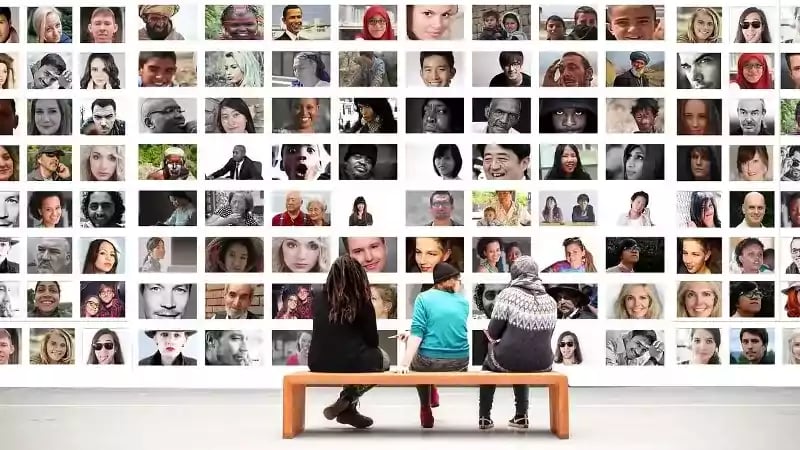 Start Your Network
You can use groups to connect with people you don't know but have things in common. You can also find and connect with people you know personally. Whether it's friends, old coworkers, or colleagues you chatted with at an event, LinkedIn is a great way to communicate with them and start building a network of business contacts.
Here's a list of people to try to connect with:
Current and past coworkers

People you went to school with, especially college/university

Email contacts

People you met in networking events

People you are connecting with on other social networks

Customers

Business partners
You Might Also Like: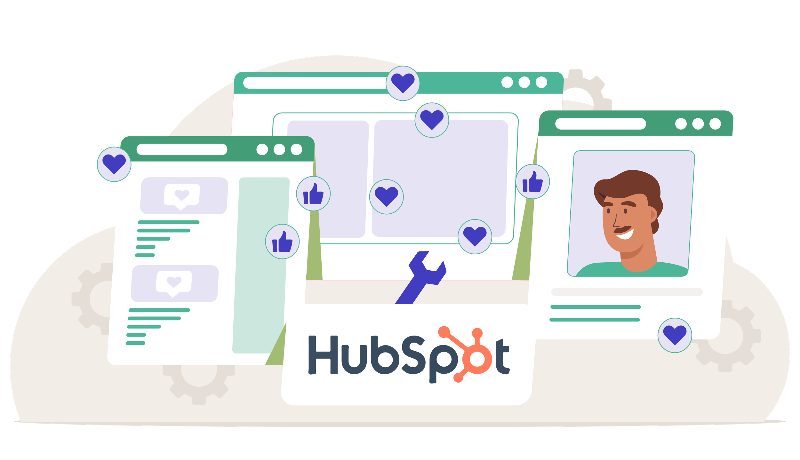 Stay Active
Like any other social network, if you want success, you need activity. It would be best if you aimed to post updates multiple times a week so that your connections see your company's logo pop up on their LinkedIn feed. The more they see you and your brand, the more trustworthy you will be to them. If you only post once every few months, your connections won't be exposed to your brand with enough frequency to build trust. Trust results in clicks, conversions, and sales, so you want to stay on top.
You want to avoid overactivity. Just as not being active enough stops you from building trust with your network, being overactive can do similar damage. Overactivity is often seen as impersonal, opportunistic marketing. If you go overboard with spamming, people may unfollow you to appease their timelines and notifications.


Include Your LinkedIn on Your Website
Just as you want to include a link to your website on your LinkedIn company page, you also want to do the opposite. You want your website and socials to be interconnected; something as simple as a link can go a long way. If traffic organically arrives at your site without going through your socials, users can access the link and connect with you on Linkedin. Since LinkedIn is a social network, it's much better for keeping people updated than your website is since it centralizes updates. Instead of visiting your website to get updates exclusively about your business, users will go on Linkedin or other social networks to get updates from all their connections. You want to make sure to be on that list.


Connect With Influencers
Influencers aren't just for Instagram - LinkedIn has them too. You want to connect with these people and take advantage of whatever they offer. You probably won't be able to have them follow you back, but even if it's just you following them, it's worth it. You can learn from the prominent influencers in your area.
Once you've figured out which influencers are relevant to your industry, you should make a list and follow them. If you publish regular and quality content and promote it on your LinkedIn, there's a good chance that influencers will notice and republish it, significantly increasing your content's exposure. Influencer exposure is precious since it carries the influencer's endorsement of your content. Influencers are often highly trusted by their followers, so receiving an endorsement from them would be a great boon to your brand's reputation.