Is Your Content ... Driving Profitable Customer Action?
Did you know that according to HubSpot, businesses that blog receive 67% more leads than those that don't? In addition, companies with a blog have 400% more indexed pages on Google. These statistics alone should be enough to show the importance of content marketing.
However, if you need more convincing, consider the other benefits of a strong content strategy: increased website traffic, establishing authority and trust among customers, the creation of brand awareness, fuel for social media and PR campaigns, and supporting the conversion funnel.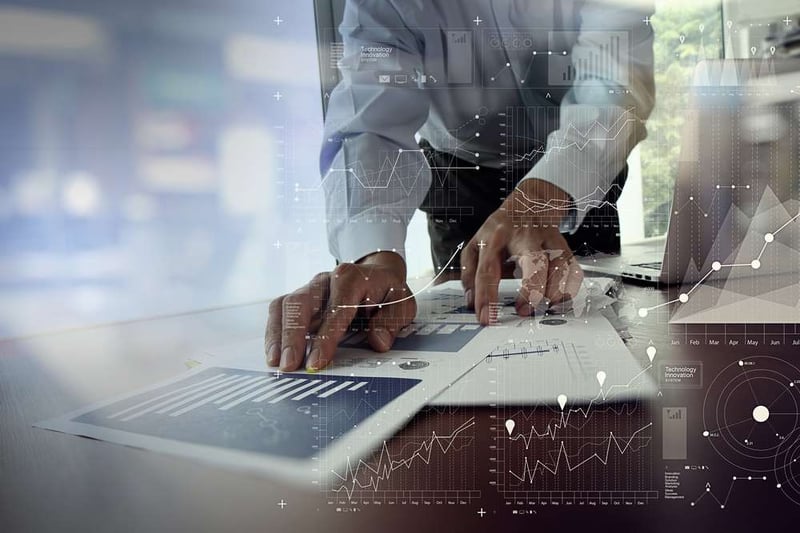 What is Content Marketing?
The Content Marketing Institute offers the following definition:
"Content marketing is a strategic marketing approach focused on creating and distributing valuable, relevant, and consistent content to attract and retain a clearly defined audience — and, ultimately, to drive profitable customer action."
Content is NOT king; your business is. If you want your business to succeed online, you must prioritize content in your internal marketing strategy and have it serve the business.
Here's what good content does:
1. Increases website traffic
A solid Inbound Marketing strategy is one of the most effective ways to boost your website's organic search rankings and drive more visitors. By consistently creating quality content, you can give yourself a much-needed SEO advantage over your competitors. Some of the ways it increases website traffic include:
Publishing content regularly: Companies that post new content 16 or more times per month receive 3.5x more website traffic than those that don't. And the more high-quality content you post, the higher the search engine rankings. More of more.

Targeting keywords: Using relevant keywords in your content can increase your chances of appearing in searches for those terms and drive more visitors to your site. With the right keyword strategy, you can increase your website's visibility and attract more qualified leads.


Don't create content for traffic. Eventually, your content should have the impact of moving up in search engine rankings. Look at increasing the SERP #1 spots your content can help you get.

Write to rank.

Traffic will come as an automatic by-product.


2. Content Establishes Authority and Trust
Marketing content is a powerful tool for establishing authority and trust. It's all about conveying your expertise and solving your readers' problems. It can establish you as an expert in your niche, influence potential customers' decisions and gain their loyalty, and enhance your business's reputation. Here are some ways your content can help you do that:
Showcase Your Knowledge and Experience: Demonstrating your knowledge and experience through content is a great way to establish yourself as an authority in your niche. Google values E-E-A-T. You can create blog posts, videos, podcasts, eBooks, or webinars to show potential customers what you know and how you can help them solve their problems. You can also use case studies, customer testimonials, or success stories to show potential customers the results you've achieved.

Provide Valuable Information and Solutions: Content that offers valuable information and solutions is a great way to establish trust with potential customers. When readers see that you are knowledgeable in your field and are solving their problems, they are more likely to trust you. Providing relevant content will also help build relationships with potential customers and keep them returning for more.

Demonstrate Your Commitment: Creating it regularly shows potential customers you are committed to providing quality information and solutions. This helps establish a long-term relationship with potential customers and encourages them to return for more. Demonstrating your commitment also helps build a sense of loyalty among potential customers.

Build Credibility: Quality, well-researched and accurate content can help you build credibility with potential customers. It shows them that you take the time to do thorough research and are knowledgeable about your topic. It also helps reinforce the idea that you can be trusted to provide accurate information and solutions.
3. Creates Brand Awareness
An online presence is essential for any business, as it introduces customers to what you offer. One of the most effective ways of doing this is by regularly posting content that defines and promotes your brand. Here are some of the ways content creates brand awareness:
Establishing a Voice: Content allows you to establish a unique voice and presence online. This is your opportunity to stand out and show customers what makes you different. For instance, your tone in content can be humorous, friendly, and professional – the choice is yours.

Building Credibility: Regularly posting quality content helps build customer credibility and trustworthiness. This gives them an idea of who you are and shows that you have valuable insights and advice to share with them.

Staying Top of Mind: By consistently adding new content, you can stay top of mind with customers. This is key to helping them remember you and what your brand offers when looking for a product or service.

Interacting With Customers: Content provides a great way to interact with customers. When customers leave comments or ask questions, you can use this opportunity to engage with them and demonstrate your customer service skills.
4. Fuels Social Media and PR
Content helps build connections between brands and their audiences by providing helpful information, interesting stories, and valuable insights. It can help small businesses boost brand awareness and build customer trust, while larger companies use it to create relationships with industry media. Content also effectively positions a brand in the right light and keeps it at the forefront of public thought.
You can use it to reach out to influencers, helping boost visibility and grow relationships with industry leaders. It's also a great way to engage current customers, keep them informed of business updates, or invite them to join new initiatives. And with the use of targeted content, brands can reach out to potential customers and introduce them to what the business is all about.
PR professionals create compelling stories for press releases, which can be used on social media channels to drive engagement and amplify brand-related news. This way, content is a key part of connecting with media outlets and can create a brand narrative that resonates with people and generates interest.
5. Supports the Conversion Funnel
Content is an essential part of any marketing funnel. It helps generate leads, them through the sales process, and convert them into customers. It also builds relationships with existing customers by providing valuable information and helping them make informed decisions.
At each stage in the conversion funnel, content can be tailored to meet the user's needs. For example, content can attract leads by providing helpful information about your product or service. It can also nurture leads by addressing their questions and helping them understand why they should choose you over the competition.
Consider it a great way to move leads through the sales process, as it can educate them about your product, provide them with valuable resources, and show them how they can get the most value from it. Once they're convinced of its value, content can be used to help close the deal by offering incentives or discounts.
Treat Your Content Like Royalty
Every successful inbound marketing campaign has excellent content. Whether it's used to attract leads, nurture them through the sales process, or convert them into customers, it should be at the center of your castle. Ensure you're producing quality content that resonates with your target audience and drives results for your business.
Take advantage of the various types of content available to you and use them to build relationships with your customers and take your business to the next level. With the right strategy, you can ensure that your brand stays at the forefront of people's minds — no matter your industry.