Content Amount—How Many Blogs is Enough For Your Law Firm's Blog?
When creating a blog for your law firm (or any business), the question of how often to post may arise. Remember your blog's objectives when determining the ideal posting frequency. Consistency is key to keeping readers engaged with new and exciting content. But don't forget to consider other important factors when scheduling your blog posts. We're excited to help you create a successful and captivating blog!
Although there is no hard and fast answer to inquiries about "how many blogs are enough," there are considerations you should consider as you plan the content that will appear on your blogs. As for the content marketing elements, we have some ideas in our Guide to Law Firm Marketing.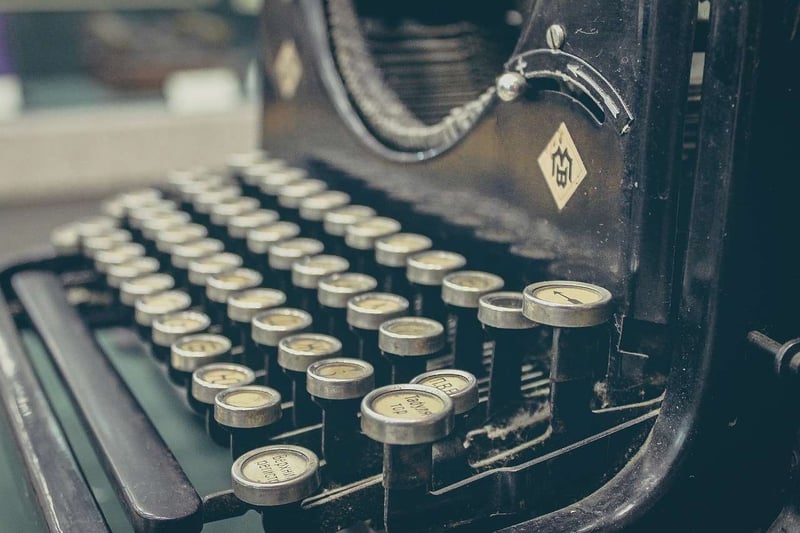 Keeping Your Legal Content Fresh
For these law blogs, you'll need sufficiently regular posts to show readers that you're developing new and fresh content. Even if you can't stick to a schedule in which you produce several blogs per week or a dozen or more posts per month, you'll want to—at the very least—post regularly so that you do not have a blog with months-old material. If you advertise your firm online and a potential client clicks on your website to learn more, having an up-to-date blog can only help. You can imagine that a client who clicks on your blog could be dismayed if you haven't posted in months or, as is sometimes the case, years. Show your readers and potential clients that you're current in the field and engaged in conversations about current legal issues.
So, in sum, when you're trying to decide how many blogs to post each week or each month, it's ultimately most important to ensure that you're posting something regularly. Once you're committed to regular posting, you can start thinking about the optimum number of blog posts per week or month.


Increasing Organic Traffic and Generating Leads through Frequent Posting
As we mentioned above, the frequency of your blog posting does matter. The more blog posts you frequently have, the better your chances of increasing organic traffic to your firm's site and generating more leads. Even if your firm cannot currently create more than a dozen posts per month, it's the frequency of blogging that will, in part, play a significant role in the amount of traffic your blog receives. The more organic traffic to your site, the more leads you may get.

Should I Plan a Weekly or Monthly Number of Posts?
As you're considering the ideal number of blog posts, you might be wondering whether you should measure on a weekly or monthly basis. In general, posting every week can help show that you're engaged in the field and keep your content fresh. Having weekly posts does not necessarily mean that you'll need to create a particular number of content pieces every week; however, If you develop a blogging calendar up front, you can create a backlog of posts that can allow you to schedule blogs to go live on certain days of the week.
Ultimately, most search engine optimization (SEO) work focuses on the total number of monthly blog posts on your site. For example, Hubspot looks at the complete traffic that websites receive based on monthly posts. Regarding the number of monthly posts, Hubspot reports that blogs publishing 16 or more posts per month tend to get about 3.5 times as much traffic as blogs that only post about four blogs per month. If you think about those numbers in a weekly format, the data says that you'll need to post more than one blog per week if you want to drive traffic to your site and, optimally, that you'll need to post four or more blogs per week to get the maximum amount of traffic.
Yet even if you can't commit to four posts per week, Hubspot data suggests that more than one post per week is better than just one post per week. Overall, blogs with ten or more posts per month see at least three times the amount of traffic as blogs with only one or two posts per month. To put all of this information another way, you should be thinking about the total number of monthly posts (and aiming for 12-16 per month if possible), but you should also be designing your blogging calendar so that material posts weekly or at least regularly. This is the key takeaway: a higher blogging frequency is more beneficial to your firm in driving traffic to your site and generating more leads.


Creating More Indexed Pages for Search Engines
Why do you want to create 12-16 posts per month? You might think this seems like a lot of writing for a blog. In short, the more indexed pages you have, the better the chances that your blog will appear on first-page Google searches or even show up first in a Google search when a client seeks information related to your firm. To better understand the importance of indexed pages, businesses with more than 400 blog posts have almost double the internet traffic of blogs with fewer indexed pages. While your page cannot reach this point immediately, you should consider ways of creating more indexed pages in the coming year or two.
Speaking of planning a year out or more for your blog, we want to emphasize that you shouldn't expect your initial blog posts to drive all the traffic to your page. A blog can take months, sometimes even longer, to generate a high traffic rate. While you might not expect it, a blog you posted last year, or even in the distant past, might suddenly generate hundreds of thousands of hits. Blogging is a long game, and you should plan accordingly.


Working Toward a High Number of Indexed Pages
As we mentioned above, you should be aiming for a regular and frequent rate of posts that allow you to work toward a high number of indexed pages. It's incredibly important to stick to a blogging schedule when you start your blog to build up the total number of indexed pages over time. Your firm can only benefit.


Making Decisions About Your Blog
When determining the right amount of content for your blog, you'll want to consider various issues. You'll want to think about how much you can reasonably blog per week or month and whether hiring a marketing company to handle your firm's regular blogging needs makes more sense. For many businesses, including law firms, weekly or monthly blogging can become pretty time-intensive and difficult to keep up with when handling matters directly related to client and employee needs.
You'll also want to think carefully about who you're trying to reach with your blogs and what you see as the purpose of your blog. If you're hoping to increase organic traffic to your firm's site and generate more leads, you'll likely need to plan several blogs per week, aiming for anywhere from 12-16 blogs per month on a regular monthly basis. If you have questions about making blogging work for your firm, you should consider discussing different options with a marketing firm.