Marketing for Law Firms — Why Start a Legal Blog?
Whether you have had a website for your law firm for quite some time and are thinking about overhauling your online presence, or you are in the early stages of creating a website for your law firm, it's a good time to start thinking about a legal blog. You might be thinking that a legal blog will take up a significant amount of time and might not ultimately do much for your business in the long run. However, law firm blogs can be a key element of online marketing. Not only can a legal blog draw in potential clients and provide them with information about your knowledge and experience, but law firm blogs can also demonstrate your ability to stay current in the field and to engage in dialogue with other lawyers who are working on similar cases and complex legal issues. So, why start a legal blog? We have some helpful information for you about online marketing, creating an internet presence, and attracting readers to your law firm.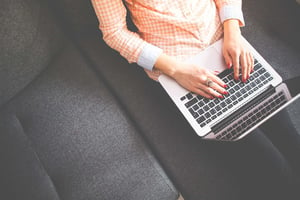 Blogs Are an Effective Marketing Tool
If you're just starting to learn about online marketing for your law firm, you should know that blogs can be an extremely effective marketing tool. Unlike a hardcopy publication that your firm might put out, or billboard or television advertisements your firm might pay to have produced, blogs are incredibly flexible and can give you great control over the ways in which you ultimately market your law firm to the public. To be sure, while print and television advertising materials are, in effect, set once they're printed and released, you'll have the ability to update your blog as often as you want, and to make revisions or additions wherever you see fit.
For example, if you post a series of blogs and later learn more about search engine optimization (SEO) and keywords, you can simply update the blog post accordingly. Similarly, if there is an update to a recent case that you blogged about previously, you can add an update to the page that makes clear what the current law is on the issue. No matter what kinds of revisions, deletions, or additions you want to make, a blog gives you the flexibility to do so without limiting your internet presence.
Legal Blogs Can Help Your Firm to Develop an Online Presence
Speaking of internet presence, a blog allows you to build an online presence and, thus, to build your law firm's business. The more you're "findable" on the internet, the more likely it is that people will recognize your law firm's name and will think of your practice when they're seeking legal representation or are lawyers themselves who are considering a move to a different firm.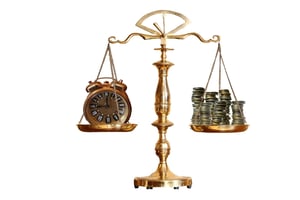 Bring in Potential Clients to Your Website
Your blog is a great way to bring potential clients and other visitors to your law firm's website. Naturally, if a potential client is looking for legal information or legal representation in a specific field, that potential client probably doesn't know to run a search for your specific firm. However, a potential client certainly may run a search on Google or another search engine for information about the particular legal issue they're facing. The more legal blogs you write based on a specific legal topic or issue, the more likely you are to show up in that potential client's search results.
For each legal blog post you create, you will be giving yourself one additional chance to show up in an internet user's search results. While you'll certainly need to learn more about SEO and how to ensure that search engines are crawling and indexing your blog posts, each new piece of content provides another opportunity to get "found" when someone types a keyword or key phrases into a Google search bar.
Create Shareable Content
The more legal blogs you write, the better your chances of having those individual blog posts shared on social media. And the more you're shared on social media platforms like Facebook, LinkedIn, and Twitter, the better the chances are that someone will learn about your law firm. As more people learn about your law firm and look into your case record and commitment to your clients, the more business you're likely to get.
To be sure, blogs are perfect for sharing on social media. Regardless of whether you're crafting evergreen blogs that can be useful to readers for some time to come or writing newsworthy pieces about recent case decisions or pieces of legislation, you'll be putting information out there that can attract readers who click the link to your blog. When you craft your blogs carefully and include links back to your law firm's website, those blog readers ultimately may click on the link to reach your law firm's website. From there, that reader can get in touch with you to learn more about seeking advice or representation for a particular legal matter.
Show That Your Law Firm Has Its Finger on the Pulse of Current Legal Issues
Blogs can show potential clients, potential new hires, and others lawyers in the same field that your firm really has its finger on the pulse of current legal issues. While any legal commentary you include in your blog posts won't be peer reviewed and won't be appearing in a law review issue or other legal journal, the format of blogging still gives you an opportunity to show that you're a leader in the field and to engage in dialogue with other practitioners. Whether you're writing an analysis of a recent court decision or considering the ways in which a new law is likely to be applied, you can show your readers that you stay up-to-date on legal questions and issues in your field, and that you're prepared to engage in in-depth analysis when it comes to significant legal matters.
Attract Interest from Potential New Hires
If you're hoping to expand your law firm and to hire new associates, your blog can be a great way to attract attention. A law blog can show potential new hires that you stay up-to-date on legal matters that are relevant to your practice, and it can also demonstrate that you understand what it takes to run a successful law firm in the twenty-first century. While technology and an online presence may not have been necessary even a decade ago, they're almost essential now for all smaller and mid-size law firms.
When you're thinking about starting a legal blog for your law firm, you'll need to consider a wide variety of logistical and technical issues. Indeed, you'll need to choose a platform and consider web design, you'll want to create a blogging calendar with varied topics that are spaced out over time for the most influence and internet traffic, and you will want to learn more about how SEO works, and how to make your blog and your firm's website easily "findable" by potential clients. Yet all of these issues will come once you make the decision to start your legal blog. Once you've realized just how important a legal blog can be for your firm—the "why"—you'll want to begin working on actually getting your law blog up and running.
Get your law blog up and running with our Guide to Law Firm Marketing.