What is Hyperlocal Marketing for Your Law Firm?
If you have recently started a law blog for your firm, or you're thinking about starting a legal blog, you may have come across the term "hyperlocal" when it comes to marketing. You may even have done a bit of internet searching into the term hyperlocal to identify a specific definition that can help you to frame the content you're posting on your law blog.
Regarding hyperlocal marketing, it's important to understand that this term doesn't always mean the same thing in every situation. Instead, marketing firms and professionals involved in search engine optimization (SEO) are considering how certain keywords, phrases, language, or outbound links might target readers in a particular geographic area.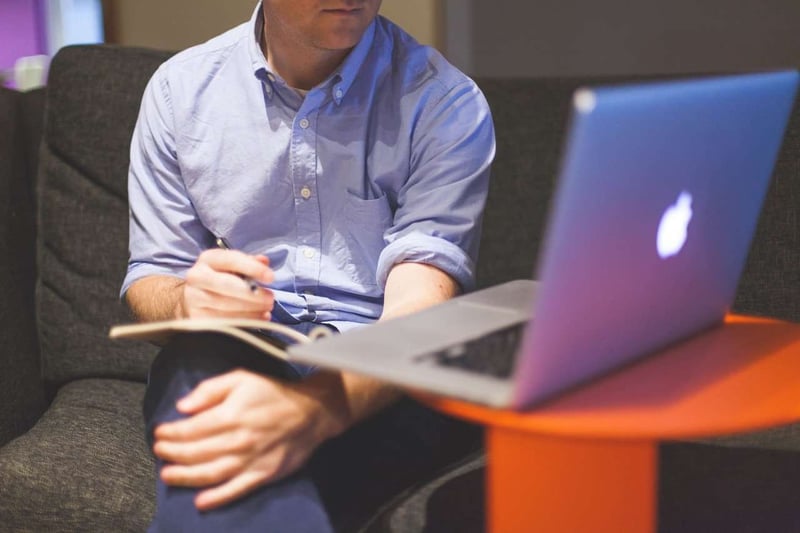 Defining 'Hyperlocal'
There's no single definition for the term "hyperlocal," but there are some concrete ideas of what the term involves. An article in the Small Business Chronicle explains hyperlocal is often used as "a buzzword" to refer to geographically nice marketing. What that marketing involves can vary depending on the needs of the blogger. Hyperlocal marketing may be "a marketing campaign targeted to a certain region . . . or to a more specific target audience, such as shoppers in a certain city or within a certain distance from a business."
Similarly, an article from WordStream defines hyperlocal marketing as a "process of targeting prospective customers in a highly specific, geographically restricted area, sometimes just a few blocks or streets, often to target people conducting 'near me' searches on their mobile device."


Hyperlocal marketing can help businesses reach 70% of their target audience within a 5-mile radius.
Marketing to Your Hyperlocal Clients
Before you begin any hyperlocal marketing campaign, you must decide what hyperlocal means: your state or province? Or are you using the term more narrowly to target readers in a specific city? And even beyond a particular city, are you imagining that you will have readers in a particular city who are interested in discovering information about a specific legal or business issue? You should always have your potential reader in mind, and using the " hyperlocal " framework can help you identify the particular geographic regions and areas in which your reader may be conducting internet searches.
Your firm's definition of the hyperlocal may depend on your particular type of legal practice, whether you work with clients in a specific geographic region or represent clients within broader geographic boundaries. Once you define what the hyperlocal means for you, it's important to begin thinking of the hyperlocal keywords and phrases your potential reader might enter into an internet search. You can then aim to include those hyperlocal keywords and phrases in your blog posts to gain a specific audience.
Regionally Specific Issues for Your Potential Clients
Depending upon your particular type of legal practice and your definition of the hyperlocal, it may be very important to focus on state-specific or regionally-specific legal issues. For example, if you focus on personal injury law, you must inform your reader about personal injury law cases and methods in your state or province.
Although an interesting personal injury case might arise in New York City, for instance, the outcome of that case might not have any bearing on a legal matter in Seattle. At the same time, a regional approach may also be warranted based on the current makeup of federal circuit courts of appeal or higher courts in the U.S. and Canada.
For example, while a Ninth Circuit Court of Appeals case out of California might not seem immediately relevant to residents of a distant U.S. state, Alaska and Hawaii are included in the Ninth Circuit districts. As such, any decision out of the Ninth Circuit, even if it's a case that arose out of a California court, will be binding in Alaska and Hawaii.


Local Interests for Your Readers
Some law blogs may understand hyperlocal marketing to include references to local businesses, experiences, events, and other regionally particular words or phrases that would be knowable to a potential client or new law firm member.
For example, suppose you have a law firm that does work in business formation and helps startups to determine the business structures that are best for their business plans; you might consider referencing local startups or businesses that would be familiar to your readers. For instance, if you are crafting a blog targeting new bars and restaurants in Toronto, ON, you could refer to existing and popular bars and restaurants in the area with which your readers may be familiar.
For example, TimeOut Toronto remarks that "an influx of Middle Eastern and Latin American folks turn the best restaurants in Toronto into foodie destinations" and then proceeds to list popular establishments like Byblos, Kiin, Patois, Carmen, Chiado, and a wide variety of other best-loved restaurants in the city. Suppose your firm is targeting new restaurants and bars that want help deciding how to structure their businesses and how to develop employment agreements. In that case, it can be incredibly beneficial to demonstrate your familiarity with similar businesses in the geographic area where your potential new clients need legal assistance.
Who is Your Target Audience?
Regarding your targeted audience or the "buyer personas" you're seeking to target with your blog posts, hyperlocal marketing could be extremely important to consider in some of your blog posts. The term "buyer personas" can be helpful to use in thinking about whom you're writing your blog posts for—is it a potential client, an existing client, a potential new associate or partner, or other law firms that you're hoping will identify you as an expert in the field? As you consider your buyer personas, you'll need to consider what keywords those readers will use in internet searches and what types of titles will attract readers' attention.
For most law firms, especially those seeking to attract new clients while demonstrating their contributions to the legal field, hyperlocal marketing will be valuable in some but not all blog posts. For example, a criminal defense firm in Los Angeles, California, might use approximately 50 percent of its blog posts to target potential clients and thus may consider ways of making those posts "hyperlocal." Such hyperlocal posts may consider news stories about police brutality in Southern California or recent cases concerning criminal defense strategies or issues in the state.
At the same time, however, that firm might be working to expand its business and thus may be hoping to attract new and diverse attorneys from other firms in California and, perhaps, other firms nationwide. Accordingly, some of the firm's blog posts should focus on major criminal law issues that can demonstrate the firm's engagement in current, contemporary legal questions.
For example, suppose the U.S. Supreme Court considers a challenge to a defendant's Fourth Amendment rights against unlawful search and seizure; the firm might want to consider a post that analyzes the recent case law and engages in dialogue with other legal scholars and practitioners. The use of hyperlocal content and marketing strategies will depend upon whom your firm identifies as its target readers or buyer personas and how it wants to attract readers.
To learn more, check out our Guide to Law Firm Marketing.