Artificial intelligence (AI) is probably already a trusted tool in your marketing department. In a recent survey conducted by Salesforce, 61% of marketers already use some form of AI, and 27% plan to implement it in 2019. The enthusiasm for AI isn't just because it's a "shiny new toy"; it's because AI offers "smarter inbound," increasing conversion rates through predictive analytics, personalization and much more.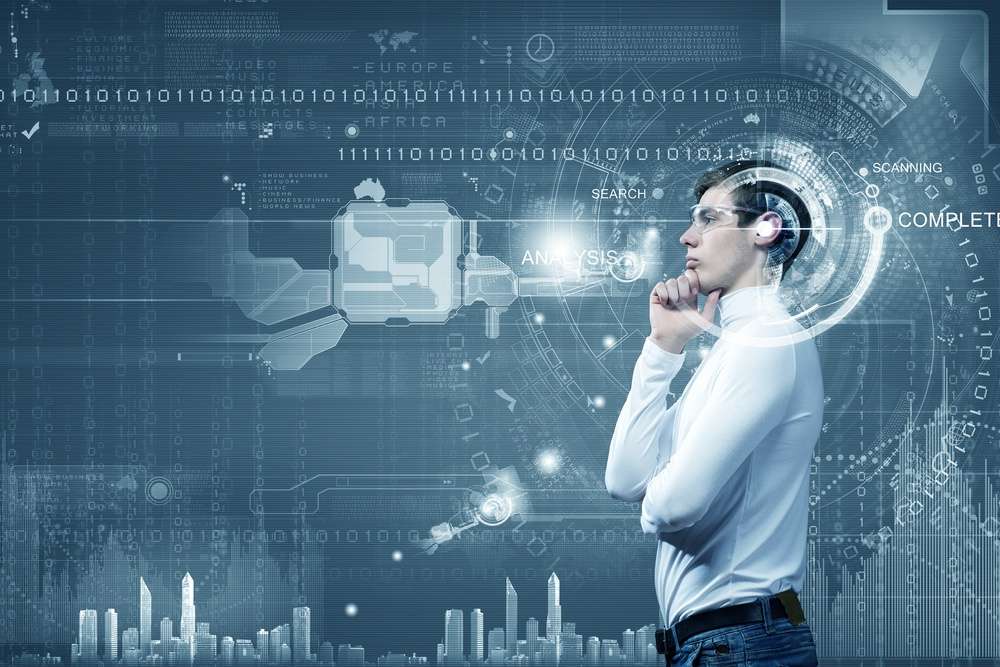 But what happens once all those leads are generated by the marketing team? Does the sales team use the same sophisticated technology? Probably not—Gartner's data suggests that only about 30% of all B2B companies will implement AI for at least one of their primary sales functions next year. That figure means that most B2B organizations will be missing rich opportunities for revolutionizing their business development. Here's a look at three ways your sales and business development team can benefit through "smarter outbound."
#1. Increased Time for Closing Sales
Think about how much time your team spends on non-value-adding tasks like entering information into your CRM. Even the back-and-forth emails sometimes required to schedule a meeting take time that your team could use for closing deals. But your team could have an AI-powered "assistant" handle the calendar, while another robot could automatically enter client interactions into the CRM in real time. These are relatively simple functions that could be almost entirely automated, giving your team more time to engage with leads and customers.
Meanwhile, more sophisticated outbound activities can also be automated, such as initial outreach through email or various social networks. AI-powered tools now even provide the personalization that once required a human touch. This frees your team to engage more meaningfully with prospects who respond to that first AI-initiated contact.
#2. Improved Engagement with Prospects and Clients
Today's customers have come to expect highly personalized interactions. A recent Salesforce survey revealed that up to 65% of B2B buyers were likely to change brands if they felt they were not getting personalized attention. And we aren't just talking about putting a prospect's name at the top of a bulk email. We're talking about delivering relevant, engaging content that fits that person's industry, expressed interests and business challenges. This might sound daunting, especially if your business development team is swamped with leads.
Enter AI algorithms. First, they can offer prescriptive insight on which leads are more promising and why. No longer will your sales team have to rely on incomplete information or their gut feelings about a prospect. Nor will they spend time on leads who are unlikely to make a purchase (nurturing these leads can be automated—more about that in an upcoming post). Furthermore, these algorithms can also provide personalized recommendations for how to communicate with these prospects and customers.
#3. Increased Visibility for Performance Management and Sales Forecasting
Sales managers often struggle to meaningfully monitor and evaluate the progress of their business development teams. And according to CIO Insight, about 85% of organizations struggle to accurately forecast sales. Both of these challenges are essentially visibility issues, because they boil down to having inadequate access to the right data: performance management requires real-time data on pending and closed sales, while accurate sales forecasts are often based on dozens of additional data points from a wide variety of both internal and external sources.
Using data from your CRM and other sources, AI algorithms can be used to build a real-time dashboard that offers managers valuable insight on the team's performance, including deals that are close to the finish line and those that might be faltering. AI can then help you get more accurate sales forecasts by pairing that real-time data with historical sales data and current industry trends—which can then be coupled with predictive analytics to address future conditions.
Tips for Introducing AI to Your Business Development Processes
Present AI very simply, as a valuable tool for your team.

When people think about artificial intelligence, they may picture a physical robot sauntering up to the company water cooler. While that would be pretty cool, the reality is that your organization's AI is more likely to be an algorithm that runs in the background of your daily business operations—hardly noticeable, but also an incredibly powerful tool that can help your organization answer important questions. Presenting AI in this context can help assuage fears that robots will replace employees, or answer objections that AI is just the "next new thing" people will be forced to adopt.
Identify useful data sets across the organization.

The marketing team likely has a wealth of data to offer, from website analytics to the results of individual campaigns. Customer service may also bring valuable insights. The power of AI emerges when you combine sales data, such as historical purchasing information, with relevant data from other domains.
Remember that technology supports people.

The most effective way to integrate AI is as a complement to human expertise. Forrester recently found that companies that blended AI with human insights saw a 69% increase in sales team satisfaction, along with 68% improved operational efficiency and 66% improvement in sales representative productivity.
Ready to boost your business development with AI? Aspiration Marketing can help. Contact us today.

Kristin
Master Content Brain. You think it, she writes it, no good thought remains unposted. Sprinkles pixie dust on words, newsletters, blog, facebook, twitter and just about everything else.