Lots of startups undervalue the importance of a branding initiative. But we live in a world of unlimited choices. To captivate consumers and capture market share, you need to have a cohesive, memorable, and differentiated brand. Indeed, every startup needs a branding strategy.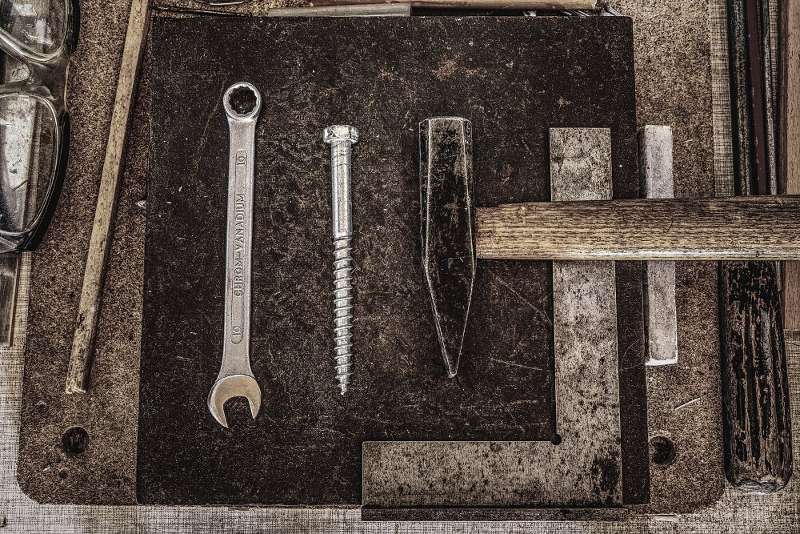 A strong brand presents a picture of your core values, your personality, and what differentiates you from your competitors. Your brand identity clearly communicates why a customer would choose you over the competition.
Branding is a vehicle for communicating your value to the world. It should engage potential customers on an emotional level and create a sense of ownership for customers and potential customers.
Here are some tenets every brand needs in order to establish itself.
A name that's memorable
Your brand's name reveals its personality and should convey its position, tone, and values. Evaluate possibilities for ease of spelling, sound, appearance, as well as appropriateness and relevance to your target audience.
A strong logo
A logo has to be instantly recognizable, memorable, and cue your product. Color has been shown to increase brand awareness by as much as 80%. We recognize color before we can decipher words and often associate certain colors with certain brands.
Test your logo. View it alongside other brands that will surround it. Ask yourself these questions:
Does it stand out?
Is it appropriate for the category?
Does it read well in print, on packaging, and online?
Does it work in either black and white or color?
Is it appropriate for the consumers, cultures, and subcultures in the target market?
Is it effective in conveying the brand personality?
Does it cue the emotional response aimed for?
Well-rounded promotional strategy
The goal is to develop a long-term strategy as you engage your target market through various mediums. Don't get caught up in promotional buzzwords. Identify your market and where it dwells. You have to convey real and tangible benefits across the board before anyone even thinks about engaging with you.
Identify your buyer persona
Who do you really want to sell to? As a startup, you want to make an impact fast, and the best way to do that is to focus on a niche market. Hopefully, the niche will be obvious, based on the product you've created.
Now, dig deep and get specifics about your targeted people, for example:
Where do they live?
What are their likes and dislikes?
How old are they?
How do they like to be spoken to?
How do they spend their free time?
Study your competitors
Doing so allows you to determine if there's a gap in the market. That way, you can determine how you can brand yourself successfully.
What do the most popular logos look like?
What should I think about in picking a name?
How does the competition talk to our shared customer base?
How is my competition marketing themselves?
What specifically is the competition good at? What are they bad at?
What is their brand voice and how does it play on social media?
Differentiate yourself
There's a good chance somebody is already doing something similar to what you intend to be doing. To survive you have to be able to identify how your product stands out from the crowd, no matter how small the difference might seem.
Start your branding strategy
Being a startup gives you the opportunity to get ahead of even the biggest companies out there. You get to start from scratch, without a history of missteps to account for or any current strategy that needs adjusting. You can appear instantly as the perfect solution to your market's problem (whatever that may be).
People want brands that are transparent, human, and relatable. Give your company a history and identity before you go to market so you have the resources to develop long-term relationships with your consumers.
Tell your story
Startup branding starts with a story. Everyone loves a good story, particularly one that resonates or one we make an emotional connection with.
Tell about where your company came from and what caused you to create the product you're offering. As you dig into where you come from, you'll see your company's motivation, values, and purpose with fresh eyes, as well.
Be sure your identity is authentic
Determine your values and demonstrate the culture that your company lives by.
Remember words rarely mean as much as actions
Don't over complicate anything
Defy expectations
These tenets are perfectly good in theory. Below are some tangible (and free!) tools to help carry out the above ideas.
This is not an all-encompassing list, but it is a sample of what's out there for you to use as you see fit.
Tools for Your Startup
There is what seems to be an endless number of articles, blog posts, eBooks, and more that all delineate what software tools are the very best for a startup to use in developing a brand strategy and building a new company.
The truth is that generating leads is hard to do, especially if you're a new company without an established online presence. But if you maintain your composure, focus on your objectives, and look for tools to push your brand forward, you can succeed. These tools may fit the bill. Keep in mind that while many of them have free or demo components, allowing you to get a feel for the service, in some cases, you may have to pay to go all in with a certain tool. Other tools are completely free all the time.
1) Mailshake
An emailing platform that helps you stay on top of your conversations with prospects. It can help configure automatic follow-ups, specify broadcast schedules, and personalize messages with a friendly user interface.
2) BuzzSumo
A content research tool that finds the most popular content in any given niche. You can identify and gauge prospective influencers by looking at their engagement metrics. You can also see what type of content resonates with your target audience.
3) Norbert
Acquires corporate email addresses, phone numbers, and social media pages of any person in a specified domain. This is useful in conjunction with BuzzSumo and supports integrations with platforms like Salesforce, Zapier, Drip, and Google Apps.
4) Google Primer
An app that delivers bite-sized marketing lessons on your mobile device. It provides you with actionable information on any topic, from building a site to establishing a trustworthy brand. This tool provides you with the knowledge to compete in the constantly changing world of online marketing.
5) Hotjar
A tool for website optimization. It shows you which parts of a website users are most interested in, and you have the option to analyze your funnel or add messages, take surveys, or run polls.
6) RankWatch
SEO management platform that provides actionable data for all digital marketing campaigns using their features such as a website analyzer, backlink data categorization, keyword suggestions, competitor analysis, and more.
7) ONTRApages
A tool for building and designing landing pages that work with your current website's design. Other tools for building a landing page are Ucraft and Lander.
8) Canva
An oft mentioned and utilized design site. The possibilities are truly limitless. The Canva team also publishes informative posts on how to build good graphic designs.
9) HubSpot Marketing
is great for lead generation. This tool captures email addresses with the help of an on-page popup box. It can provide additional information regarding what pages your leads visited, pages that have higher conversion rates, and more.
10) HubSpot CRM is your customer database, but it also has the ability to pull data from internet and email engagement.
11) Google Analytics
All the information you need involving tracking traffic to your site. It also helps monitor and understand user behavior to improve your marketing strategies. Real-time analytics is also available using Piwik and Open Web Analytics.
12) ShareThis
Makes it easy for your users to share your content. SumoMe is a newer plugin that has become popular.
13) SMhack
Handles all your social media management. You can link your social profiles, publish, and schedule as many posts for as many social profiles as you want. You get in-depth analysis and reports of your social presence.
This post is meant as a broad introduction to the idea of how to brand your startup, with a few specific ideas and suggested tools. We hope it's been helpful. After all, undertaking a solid brand building strategy can lead your startup from take off to being a successful competitor.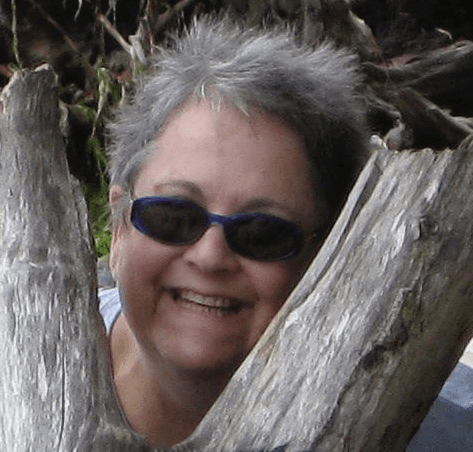 Shelley
Shelley's been in Seattle practically since the dawn of time. She enjoys having fun (seriously) with research and writing. In her off hours she reads and walks, although not at the same time -- because tripping over sidewalks is embarrassing.