How to Turn Your Existing Content Into a Podcast [Video]
In the past six years, podcasts have seen a staggering boom in listeners, rising from 39 million Americans in 2014 to 104 million today, according to Edison Research. For companies who have spent the past decade marketing over social media, blogs, emails, and other digital content media, the popularity of podcasts has become much harder—and arguably ill-advised—to ignore. Podcasts have changed how people commute, get their news, educate and entertain themselves, and advertising, all in a very brief span and with little sign of slowing down.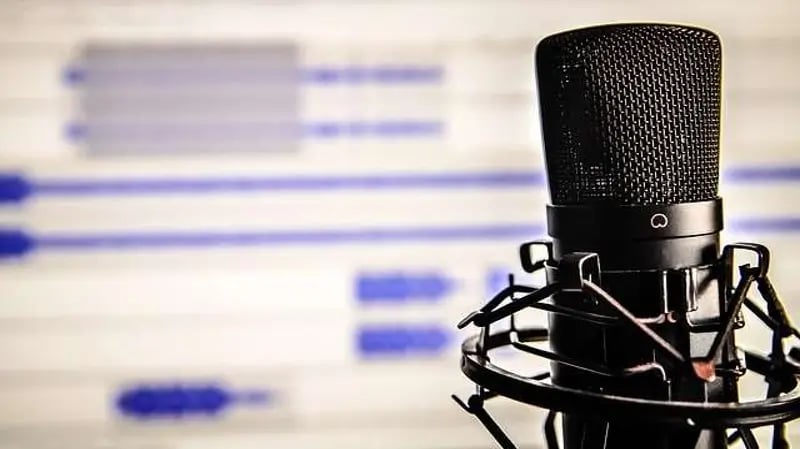 As New York Magazine, in a survey of the podcast form's explosive contemporary influence, observed in the fall of 2019, "the medium is heading into a future where it firmly becomes part of the broader entertainment industrial complex." Like radio, television, and social media—podcasts have emerged as the next great place for companies to meet their future clients and customers.
Not only have podcasts found mass audience appeal—they've caught the attention of big businesses, eager to capture people's attention. In 2019, Spotify spent $340 million to acquire the podcasting network Gimlet Media, and only a few months ago, it bought a single program, The Joe Rogan Experience, for $100 million. And Apple, long a mere podcast host, is reportedly considering producing its programs. Advertisers, in the meantime, spent $678.7 million on the form in 2019 and more than $1 billion on podcasts in 2022.
Such numbers make it clear enough that podcasts are a critical new tool in capturing valuable audience attention and should be on a marketer's editorial calendar. Still, the question remains for many businesses: How do I create one?
Luckily, if you've already marketed to your customers in any way, you're likely sitting on mounds of podcast material. Much of what you've spoken about in your email newsletters and blog posts or recorded in videos and elsewhere can be expanded, edited, and repackaged for podcasts, poised and ready to be heard by a wider audience.


Convert Videos Into Podcasts
Have you ever recorded a tutorial? Hosted a discussion by a panel of experts? Conducted an interview? Regarding time and labor, the easiest way to create a podcast is to turn your existing video content into podcast episodes. You'll want to make sure the audio quality is adequate, of course. You may also feel compelled to record a brief introduction to the episode, explaining when the video was recorded, what the listener can expect to hear, and what you find interesting about it.
You can record your introduction with your laptop, phone, or another device. But, if you'd like to invest in the quality of your podcast, recommended microphones run from $48, for the cheapest option, to $192 for the highest-quality sound recorders.
Adding music will prove a boon to the quality of your podcast. A little interstitial ditty between segments, says, between an introduction and an interview goes a long way. A little music under your narration further engages the listener, too. There are some free music resources, such as Incompetech, that have served YouTube users and podcast hosts well for many years. And, if you're interested in investing further in your podcast quality, there are subscription services, such as Epidemic, whose commercial subscription runs for $50 per month.


Record Video Conferences to Create Podcast Episodes
Nearly everyone in white-collar industries has had to learn to use a suite of teleconference programs. This has enabled them to be active employees, sellers, and clients—but it has also created a large pool of potential guests for you to interview for your podcasts.
Interviews with experts, clients, team members, and others make great podcasts. After all, the most popular podcasts, whether about the news, culture, or comedy, often incorporate interviews. You may have already recorded a video of such an interview and can convert it into an audio file, then turn that into a podcast episode. But it's also more accessible than ever before to interview anyone who might be of interest to the sort of people who might be interested in buying your products and services.
Perhaps you've already talked to experts for a blog post whom you can contact to record a further interview. Maybe you have a client whose work you've made more accessible, and you can invite them to explain how they've used your business to overcome the challenges and obstacles of their industry. Maybe you have a good relationship with a supplier and want to talk to them about their line of work. Do you or any members of your team member have a job that might interest your audience? Or is their job simply misunderstood? Let them describe their job, obstacles, and joys with your listeners. Your peers, clients, and your employees will likely surprise you with how willing they are to talk about themselves and the problems they solve each day.
Practically, there are plenty of great methods of recording these interviews. You may be well familiar with Zoom by now, which has a "Record on this Computer" button on its toolbar that makes this process relatively easy, as does Microsoft Teams. Programs like Anchor will also allow you to record on Zoom, Google Meet, and Instagram Live.


Tell Your Own Story
My favorite commercial websites tend to have an About Us page. Businesses that provide quality products and services tend to have been animated by a strong vision of what they can add to the marketplace, whether manufacturing fragrant scented candles or engineering complicated analytics software. You've been used to hearing, by now, that people hear stories, and your own story, about why you decided to take the risk of starting or extending your business; all the obstacles and setbacks you faced are just the sort of story that interests the general listener and endears your customer base to you.
Every good monologue podcast tells a story, whether it's the inaugural smash podcast Serial. Your monologue podcasts should also tell a story, even for only an episode or three. Unlike interview podcasts, you can plot out or even write the script you can read to record, drawing from landing pages and blog posts you've already published. If you need some help organizing your business's origins and expansions as an engaging, proper narrative, there are plenty of storytelling guides you may refer to. But if you can tell your story with a taste for conflict, suspense, and a bit of wit, your customers, listeners, and general will gladly lend you their ears.
After creating all of these audio files from the relationships you've already cultivated, the videos you've already recorded, and blog posts you've already written, you'll almost certainly need to edit your podcast, inserting music, cutting out extraneous portions, and cleaning up the audio. Great options, as MileIQ has pointed out, including
Adobe Audition. For $20.99 a month, you can get improved mixing and editing and audio quality resources.

ProTools. As the name implies, this is what the pros often use. There's a free and paid plan starting at $29.99 a month.
Good luck branching out to this exciting form, which seems filled with all the more potential for impact each year.