10 Tips For Organic YouTube Content Marketing
Engaging video content is crucial in most social media marketing campaigns today. Whether your company is doing Social Media for B2B or B2C, video content is here to stay and only growing larger. With YouTube still being the largest video-sharing platform, it's essential to know some best practice tips on how to grow a YouTube channel for your brand organically.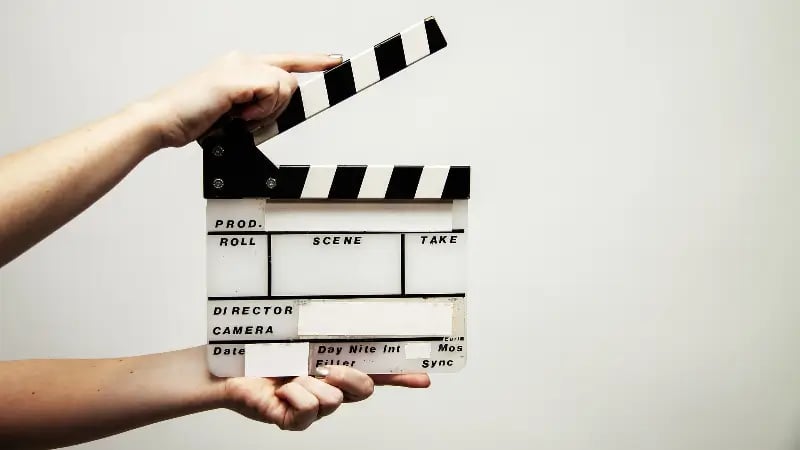 Following are ten tips on how to best grow a YouTube channel from a content creation perspective to spread your brand, attract more social media followers, and create a more personable brand identity. As well as some tips to help with the YouTube algorithm for better SEO.


1. Content is King.
The Best SEO can't save a lousy video.
This tip is repeated so much it's more Cliché than Shakespeare but for a good reason. More than 500 hours of content is uploaded to YouTube every minute, meaning for your videos to stand above the rest, you must create content that your audience finds valuable. According to Google Marketing Strategies, six out of 10 people prefer watching online videos to live TV, so experiment with popular genres, informative videos, e.g., How-To/Tutorials, and content that tells a story and/or entertains are both popular and widely valued (bonus points if you can do both at the same time).


2. Short Form Content is Essential.
TikToks are inescapable.
You're either reading this thinking short-form content is your primary focus, or it'll be supplemental to regular YouTube videos; either way, it's a must-have. With the overwhelming popularity of TikToks, Instagram Reels, and YouTube Shorts, creating high-quality, vertical, short-form content is one of the best ways to spread brand awareness. Often, when starting out, this can be some of the best content to produce due to (usually) higher impressions.
The good news is unlike regular videos where YouTube is entirely dominant; there are many more platforms to upload shorts too. This means you can reupload across platforms to increase viewership. All the more reason why shorts are necessary. YouTube has even added a feature where you can link to other videos in a short; that way, interested viewers can funnel straight into your other content. Love it or hate it, short-form content has taken over, and your brand needs to embrace it with open arms.


3. Find Your Niche.
You can't be everything to everyone.
As previously mentioned, over 500 hours of content is uploaded to YouTube every minute, meaning not only does your content have to be valuable but also specialized. What does your brand do that is rarely seen or talked about? Give insider insights, document the development process of your product in a captivating way, or if you're funny, be funny. Chasing trends isn't always a bad idea, but finding your niche is always a good idea.
This is not only good from a content creator's perspective to develop a unique style associated with your brand, but YouTube is also better at recommending videos to your target audience once you fill a niche. The algorithm drives most views, so find your niche and grow your base.


4. Be Consistent.
Consistency is key.
If content is king, then consistency is queen. Before you even hit upload on your first video, you should have a content calendar detailing what kind of content you're going to produce and when it's being uploaded. The almighty YouTube algorithm rewards consistency even if the frequency is low. Consistent content is crucial for organic growth, and the benefits are compounding.
Remember, just like any other social media platform, attention is YouTube's primary commodity, so if it believes your channel will continue uploading regularly, it will push both old and new content as it tries to hook your audience to keep watching. It's not a perfect system that will naturally take time, but a consistent content stream is paramount to consistent growth.


5. Adapt and Take Risks.
Don't Be Too Risk-Averse.
Perhaps the riskiest thing of all is never to take any risks. YouTube and the greater social media landscape are constantly changing, sometimes subtly and drastically, so you have to be able to adapt to it. That means killing off what's not working and replicating what is while taking risks. Don't be afraid to venture into new content subjects, styles, or formats; eventually, the risk may pay off.
The best part of taking risks with your content is that YouTube judges videos Individually. If you take a risk and it's a dud, it won't forever crater your channel. However, if you change too quickly and drastically, you risk alienating any audience you've already built, so try to evolve your content slowly. It helps acclimate old viewers to new formats while doing something different enough to gain new viewers. Ultimately, YouTube should be treated like any other product class. If you fail to evolve, you will eventually be left behind.


You Might Also Like This Post: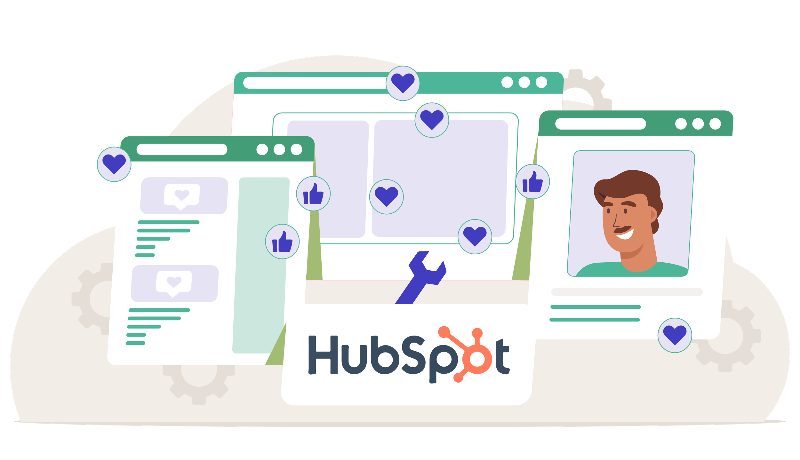 6. Caption Videos.
Accessibility is Always a Win.
Adding captions to your content, especially for shorts, has many benefits. First, captions are an accessibility feature that allows those with hearing impairments to more easily consume your content. In addition, if you plan on uploading videos to Facebook or LinkedIn, 85% of Facebook and 80% of LinkedIn users scroll through their feeds without sound. So, adding captions helps immensely to get your message across effectively because, without it, you may be severely limiting your target audience.
Back to YouTube, it has been seen that adding captions can improve SEO, helping your videos rank higher on the platform and even contributing to a boost in views in the first two weeks of publication. Specifically for shorts, adding captions displaying a few words at a time in a video has been attributed to increased viewer retention and overall better engagement.


7. Optimize for Engagement.
Like, Comment & Engage.
High engagement is one of the critical metrics YouTube looks for when determining if it will continue recommending your content. This means getting people to like (or even dislike, all publicity is good publicity, after all) and commenting on your videos is essential. Of course, you could always have a call to action by simply telling the viewer to hit the like and subscribe button, as you've probably heard YouTubers say countless times before, and while that can help, it's not the most effective way to get engagement.
Try asking your audience a question or for their opinion. People love sharing their own thoughts and opinions when given the opportunity. Community giveaways where you choose a random subscriber from the comments are a great way to gain new subscribers and increase engagement on your videos. And be sure to always engage back with people who do comment. It helps build that community and be more personable than just some soulless corporation.


8. Fast Pace Editing.
The Mr.Beast-ification of YouTube.
If you've read this far, congratulations, you have an above-average attention span. 😉
The average attention span has been rapidly decreasing, meaning you have roughly 10 seconds before someone decides to stay and watch or move on. You need to have not only a compelling thumbnail and enticing title to get clicks but also a hook and editing that captures attention immediately. This usually means fast-paced, somewhat in-your-face editing, dubbed the "Mr.Beast-ification" of YouTube.
If you're unaware, Mr. Beast is both the first most-subscribed individual and second most-subscribed channel overall, with more than 185 million subscribers, and he owes much of that success to his editing style. When you click on one of his videos, you're immediately hit with fast-paced editing and a hook that instantly reels viewers in. You don't have to copy that style exactly, but perhaps try something like a cold open, where you begin by showing the most exciting part of the video first to hook viewers to watch the rest.


9. Leave the Formalities at the Office.
YouTube: Broadcast Yourself.
This is especially important if your company is B2C, but don't be too formal. Aside from LinkedIn, hardly any social media platforms are used primarily for business. So, if your content feels like an overproduced commercial, people will tell, and your channel will suffer. YouTube's original slogan was "Broadcast Yourself," much of that identity is still ingrained in the platform today. YouTube is for the people, and people want authenticity.
Great examples of companies using social media more informally are the infamous Wendy's X account (formerly known as Twitter) and the Scrub Daddy Official YouTube channel. Both companies have dropped the conventional corporate PR speak for more relatable content, and that's why they do well. You don't have to try and be edgy or belligerent, but having a level of "realness" goes a long way on social media, especially for business.


You Might Also Like This Post: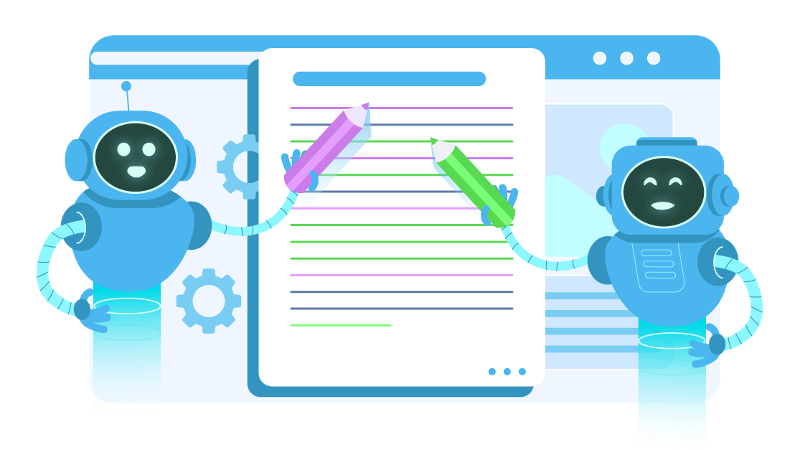 10. Don't Expect to Go Viral.
The Curse of Virality.
It may sound incredibly appealing to go viral with millions of views, subscribers, and new potential customers, but that is a fantasy, my friend. Going viral is challenging and is not a reasonably attainable goal. As the saying goes, slow and steady wins the race, and that's true for YouTube.
Create content your target audience wants instead of trying to appeal to the lowest common denominator for a viral hit. Odds are a viral video won't even produce the results you're searching for, at least in the long term. You don't want to be a "One Hit Wonder," leaving everything you do after to fade into obscurity. If you go viral with content made for your target audience, great, but don't expect that or dedicate your channel to creating the next viral hit.