How to Leverage the HubSpot Service Hub
Many customer service teams use multiple channels to manage their tools and customer data. This is an inefficient way to conduct business because it takes so much time and effort. Customers want answers to their questions 24/7 and on time. If only there were a one-stop-shop to bring all your customer service data and channels together.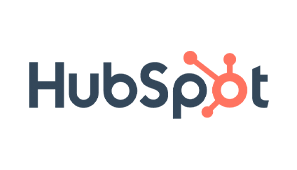 Lucky for you, there is! HubSpot Service Hub brings all your data and services together in one place. Creating an easy-to-use CRM system for your business, the Service Hub supports your team through multiple automation and self-service tools. By utilizing this platform, your team will have more time to efficiently delight, retain, and grow your customer base.

The Service Hub
By using HubSpot, you can generate new leads and help your customers by implementing your inbound marketing strategy. The Service Hub has many features so you can better optimize your service team. It offers many free tools and opportunities to use advanced tools with multiple premium subscriptions. You can choose to upgrade the free HubSpot version to Service Hub Starter, Professional, or Enterprise. It provides your business with all the tools needed to help bring your service to the next level. The Service Hub offers a knowledge base to help direct your customers, and provides you with conversational chatbots and 24/7 service tickets.

Ticketing & Live Chat
HubSpot makes it easy to log all of your customers' questions and issues as tickets. Each ticket gets assigned to a specific service team member. You can easily view which tickets have been prioritized and if the service team has handled them. Tickets help both you and the customer. A customer gets their concerns answered, and you, as the business owner, have access to a service team that can alleviate the problems your customers may be experiencing.

The live chat allows your audience to contact you quickly. This was created so visitors can ask their questions directly to the service team and get answers rapidly. The free Service Hub will show the HubSpot branding in the chat. If you decide to purchase the Service Hub Starter, Professional, or Enterprise, you will not see the HubSpot branding in the chat. Live chat is a great way to contact an actual human trying to help another human.

Conversational Bots & Snippets
Another fantastic feature HubSpot offers is a 24/7, fully automated chatbot support system for all your web visitors. Within this feature, it automatically creates tickets, qualifies leads, and schedules meetings. Chatbots help enhance the user experience and operational efficiency by reducing the typical cost of a customer service rep or team. In today's age, consumers expect to get information quickly and easily; if they can't, they get frustrated. If that is the case, the consumer will turn to the competitor who will provide them with the online experience they are looking for.

An essential tool that the Service Hub offers is Snippets. Snippets are small, reusable text blocks. They are like an email template; for example, if you know you are going on vacation, your email would automatically send to a recipient, "sorry, I am out of town; I will be back in the office on Monday." Snippets are similar to an email template; however, they are smaller and used for a lot more than just email. They can be used in the live chat and on CRM records to make the user experience more efficient. Snippets are used best to answer common questions. You can even use Snippets for a sales team who are making calls. A call script Snippet can help the sales agent guide the conversation with a prospect.

Email Scheduling
Like most people, everyone's email inbox gets flooded with spam, coupons, subscriptions, etc. It's hard to cipher through the inbox's clutter, and sometimes, you may have a substantial email you must respond to. The Service Hub email scheduling tool makes it quick and easy to send and receive emails when you choose. It shows professionalism when you reply to an email in a timely manner.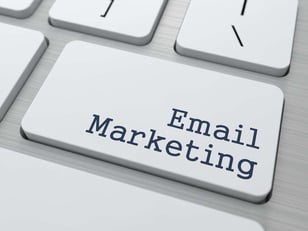 Conversations inbox is another feature the Service Hub provides. All team members have access to a shared inbox where all chat conversations and emails are placed in one convenient location. This feature helps the marketing and sales team see what issues their customers are struggling with—the conversation inbox ties into a shared email address. The Service Hub allows a team to create a shared email that everyone can have access to. Many teams choose to automatically set incoming emails to send to the shared inbox or change to help tickets.

In the Service Hub, you can save your best-written emails and reuse them at any time. This feature creates many email templates to help you save time and energy when constructing an email. You can even share them with your team, so communication to customers stays fast and consistent. The Service Hub also notifies you and your team when someone opens or clicks a link from an email you sent. This is a great tool that keeps records of your notifications and email tracking.

Calling Customers & Meeting Scheduling
You can now call prospects through your HubSpot account. This feature makes it very efficient to have all your contact information located in one central location. The call conversations are automatically recorded and logged on record. This is a great way to prioritize your workday to set up an entire day's worth of calls quickly.

Trying to set up a planned meeting can be a headache. HubSpot's meeting scheduling software eliminates the headaches of the constant back-and-forth emailing. This feature enables contacts to click a link that sends them to your meeting page. The contact can view your calendar within the meeting page and see the time and days you are available for a meeting. Meetings can now be scheduled faster and involve less back-and-forth emailing.

A new tool added to the Service Hub is utilizing the messenger integration from Facebook. This way, you can continue to contact your prospects through your HubSpot account. You can incorporate live chats and chatbots from within Facebook Messenger. This feature lets you upload contact information and even reports on the number of chats you are receiving.

Documents & Mobile App
You can sort and label service documents so you can effortlessly share them with your customers and team members. It's a beneficial idea to ask a customer for their email address before viewing the documents. This helps you keep a list of which customers you already sent information to without sending duplicate documents. When sharing a document, it will automatically track and notify you when the user clicks to view the document. The Service Hub established this feature so the end-users view the information they need efficiently.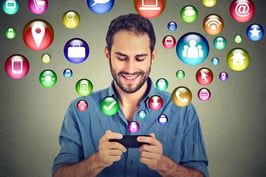 It's easier now than ever to stay connected with your customers through the HubSpot mobile app. The app has business card scanning capabilities, access to the shared inbox, the ability to view records and documents, etc. This feature is great to take advantage of, bringing the office to you wherever you may be. It gives you access to the HubSpot marketing and sales tools right on your mobile device.

Reporting Dashboard
The reporting dashboard includes ticket closed reports, representative productivity reports, and time to close reports. This tool lets you view how your service team performs and what areas some team members may excel in, and what areas they lack. It tracks your entire team, from marketing to sales to your service team and what areas they can improve. You can get reports on the number of help tickets your contacts sent and each service rep's response time. This tool is also great to see if you need to invest in expanding your service team. It's important to view how long it takes your team to answer questions, then use the data to improve response times and internal processes.

Leverage the Service Hub
Utilize these tools that the HubSpot Service Hub has to offer. You can have all of your CRM systems in one location under this helpful, efficient platform. The Service Hub optimizes your business and user experience. Use these valuable tools to leverage your business and overall make your life easier as a business owner.
Curious to see how much ROI your business could experience if you purchase HubSpot? Use the calculator to get your free report.