Why Inbound Marketing? How to Maximize Lead Generation
Imagine browsing a news website and getting caught up on the daily rundown of today's headlines. You've just clicked on an article that piqued your interest. Then, all of a sudden, you're rudely interrupted by a pop-up video ad. For the next 20 seconds, you'll be highly annoyed and anxiously awaiting the ad's disappearance. We've all been there. You may be swearing off that company because of their intrusive ad and promising never to give them your business. This strategy of advertising as an attempt to generate leads goes against inbound marketing's method to attract leads in the least invasive way.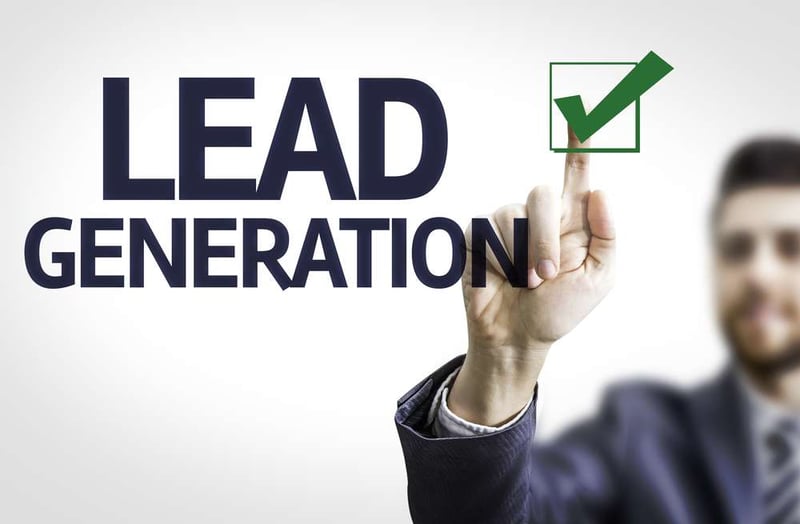 Lead generation is seen as a top priority for marketers, and in fact, 61% say generating traffic and leads is their top challenge. HubSpot defines lead generation:
Lead generation attracts and converts strangers and prospects into someone who has indicated an interest in your company's product or service.
Some examples of lead generators are job applications, blog posts, coupons, live events, and online content.
As it happens, inbound marketing and lead generation go hand in hand. The goal of inbound is to create a steady stream of interested visitors to your website, which is an essential first step to creating leads that can be nurtured into customers. The question for businesses is: once you've got some steady web traffic, how do you turn those visitors into leads? How do you keep interested consumers engaged and coming back to your site until (and even after) they pull the trigger and make a purchase?


Create an editorial calendar with the sales funnel in mind.
Having an organized calendar targeted to the criteria of your buyer personas will help ensure your leads aren't slipping through the cracks. You've attracted your visitors because they found your business, probably because you created engaging content that led them to your site and they were intrigued enough to learn more. You want to ensure you keep their interest alive by pushing out more content that interests them and even encouraging them to contact you for more information. It may sound simple, but an editorial calendar is a proven method for ensuring that your blog posts and other content are lead-conversion machines. The organization is the key to sending people the right content at the right time. The information your leads receive should be relevant to where they're at in learning about your business and should offer solutions to their problems.


Implement the right CTAs
The right kind of call to action, or CTA, will keep your lead on the line. Much of inbound marketing is about keeping leads interested in what you have to say, and by doing this, you're tailoring your content to appeal to them. For example, a call to action could be downloading an ebook on a related topic they just read about in your blog. Alternatively, it could be a way to schedule an appointment with a sales representative to learn more about your service or product. An important note is that your CTAs should be linked directly to a landing page where the special offer is described, including an opt-in form. This is one of the vital opportunities you have to capture the lead's contact information.


Choose keywords wisely
I don't think any marketer would be opposed to getting a high quantity of leads unless those leads aren't qualified. Capturing unqualified leads can be a massive waste of your time and theirs. How can you make sure you're getting the right kind of leads? Keywords can be a massive help in your efforts. Utilizing keywords in your blogging content will ensure that you're boosting your SEO and increasing your chances of being found by people who search for keywords that are included in your content. Regarding buyer personas, it's vital to know the current trends of how your typical consumer searches the internet and the words and phrases they're typing into Google.
Promote your blogs on the right platforms
If you're taking the time to produce great content for your leads and consumers, you want to make sure they're getting seen. Simply posting content on your blog tab isn't cutting it, nor will it create engagement for your lead base. Posting your blog on various platforms such as LinkedIn, Facebook, and newsletters will expand your reach exponentially. Facebook, for instance, is an excellent resource for doing this because you can target your posts to reach specific demographics your business is most interested in hitting. There are countless ways to run analytics on your blog posts so that you can see the effectiveness of generating leads, what piques your reader's interest, and so much more. This is invaluable data to refine future content to provide consistent results in the quality and quantity of leads you receive.
Blogging is essential to any inbound strategy and can serve multiple purposes, including lead generation. Having engaging and educational content is only half the battle; the other half is what you do with it, i.e., optimizing it for the best performance outcomes. Lead generation is an aspect of your overall marketing strategy that will constantly change because consumer behavior is ever-changing. The kind of information people are searching for is in constant flux, and so is how they're doing it. If you stay on top of the trends and remain open to this change, your net will remain full!