You may have read that the blog is dead. We beg to differ, in fact we would go so far as to say that the blog is back in a big, big way. Read on for information on how to turn your company blog into a passive source of clients and revenue.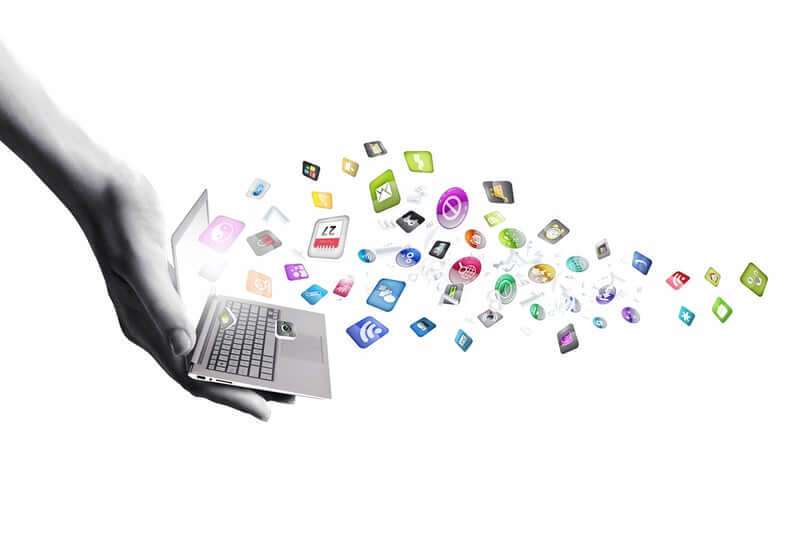 Blogging in the B2B world is taking off, and if you're building out your inbound marketing strategy, or refreshing an existing one, a company blog may be the best long term investment you can make. Below we've compiled a list of the top characteristics of highly successful blog posts, divided into 3 main categories; the hook, the content, and the meta.
1. Hook your potential customers
Given the statistic that 43% of blog readers admit to being skimmers (source), your posts need to put emphasis in all the right places. Make your headline stand out by keeping it to 6-13 words (source) and including enough keywords that people know exactly what you're going to be telling them about when they read on. Steer clear of clickbait headlines, as people will become leery, and they won't come back if they don't trust you.
Subheadings matter as well
Not only will your skimmers stop on text that stands out by being in larger font, etc. but when it comes time for the search engines to read your pages, things tagged with header and subheader tags are given more weight. So pay as much attention to your headers and subheaders as you do to your titles!
Images, images, and more images
OK, so maybe not that many images, but don't discount the power of visual media. This holds as true for SEO pull as it does for keeping people engaged in your content. A featured image will appear above your title in certain venues (RSS readers, some search engine results pages, Facebook ads, etc.) so pick an eye-catcher that also conveys something relevant to your topic.
Posting a scintillating image, then talking about marketing trends in the widget industry is as good as clickbait and your readers will abandon you as a huckster.
2. Content is king
Unique content matters in the blogging world. Search engines and SEO bots pay attention to how many places have similar sentences and word combinations, so be sure to make your posts, headlines, etc. as original as possible, and be sure your content is only posted on your blog (there are exceptions, such as reposting to Medium, but that's for another post).
This means that when you post to social media, you need to use original phrasing, rather than simply repeating your title and/or headlines. Reword your title, change a couple of words or reverse the word order to ensure the SEO bots and search engines see each post as original content. The links to the actual blog post are backlinks, which increase your SEO pull even more.
Be a maven
Mavens are the storehouses of knowledge for their industry. They're who everyone else looks to when they have a question because they know this person will have the answers they need readily available. Use your blog to show the world that you're the maven for your industry, and you'll position yourself as a trusted source of information that people will return to again and again, especially as you post fresh content!
And since we're on the topic of content, keep it relevant. Know your target audience, know what problems they're looking to you for help solving, then write about them. Write about how the widget industry has changed and how your company is on top of those changes and can solve your readers issues with their old widgets. Using the maven status you're developing to continue positioning yourself, and your companies services, as your readers trusted source for all things widgets.
Wrap it all up in a conclusion bow, and tie it off with a CTA
When the time is right, sign off. Let your readers know it's coming, then ease them into it with a summary of your salient points that leads into your call-to-action.
Let the data you collected from A/B testing (which we covered here) dictate details like the color of the CTA button, the wording on that button, etc. Just remember to keep the conclusion relevant and concise, and the call-to-action appropriate for the content it follows. That way you won't turn anybody off of hearing more of your message in the future.
3. There's nothing more meta than, well, meta
Meta-data that is. This covers everything from the metadata on your post (covered momentarily), to factors used by SEO bots and search engines to calculate the pull your post has and that helps determine where it will appear in organic search results. 70-80% of search engine users admit to ignoring paid ads and focusing only on organic results (source). This makes the meta information just as important as your content when it comes to increasing your reach.
Meta descriptions
You know that short summary of a webpage that's displayed under the URL in search results lists? Ever wondered where that comes from, since you never seem to see it when you open the link (this bugged me for YEARS before I got into this industry and learned what it was)? It's called the Meta Description, and it's invisible to the eyes of your readers once they hit your page. It is NOT, however, invisible to the search engine when it indexes your page. This is another example of where you can use original wording to summarize your blog posts, helping draw in readers and at the same time increasing your SEO pull.
Additional meta factors
We've already touched on a couple of factors that come into play when talking about metadata, starting with; titles, headings, and subheads. On the backend, these lines of text are so much more than simple lines of text. They have HTML tags that give special emphasis to them when the SEO bots and search engines come indexing.
A couple of additional factors to keep in mind include the fact that post length matters, with just over 1,000 words being the average length for long form posts that get the most shares and links (source). Backlinks also matter, the more incoming links there are to a page, the better it's SEO pull will be. So once you have a decent store of content posted, start linking to your own older posts. This has the additional benefit of making sure you also keep those older posts current and updated so your content doesn't get stale.
As you can see, there are many factors that come into play when considering what makes a successful blog post. You need to keep in mind both the front end content, as well as the back end metadata. In doing so, you'll slowly (remember, this is a longer-term strategy) increase your pull and therefore your readership. And increased readership means increased reach, and from there an increased customer base.


Jesse
Jesse hails from Seattle, Wa. When he's not creating great content, or staring at his laptop screen waiting for inspiration, he's probably walking in the trees somewhere in the foothills of the nearby Cascade Mountains.