How B2B Content Marketing Drives Sales
The global commerce has undergone both massive growth and radical change in recent years. The explosion of eCommerce, along with the infrastructure to support ubiquitous high-speed internet connections has changed the face of business around the world. As a result, many marketing departments and agencies are scrambling to get ahead of the next shakeup, expanding offerings and modifying existing practices to not only stay relevant to current customers but to continue attracting new ones.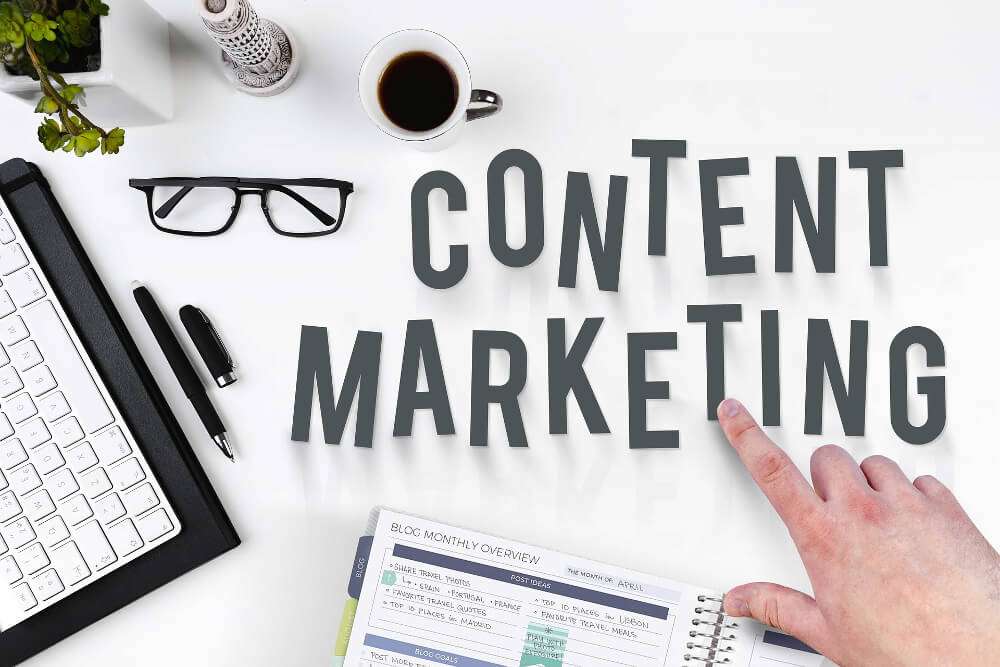 One of the new techniques we're excited to see catching on like wildfire among marketers is content marketing (CM)—and not just because it's what we do! This development is exciting because it signals a shift toward a customer-first attitude among companies and marketers alike that is changing the overall relationship between these two entities.
Today we're going to look at how this growth in CM is helping companies drive sales, in both B2C and B2B scenarios. Yep, B2B content marketing is growing just as rapidly as B2C content marketing, if not faster.
What is Content Marketing?
We've addressed this question here on the Aspiration Marketing blog in the past, so today we'll keep it simple with a quick definition thanks to the Content Marketing Institute to ensure everybody's on the same page:
"Content marketing is a strategic marketing approach focused on creating and distributing valuable, relevant, and consistent content to attract and retain a clearly defined audience — and, ultimately, to drive profitable customer action." (emphasis ours)
We added the emphasis on that last bit because that's really what we're here to discuss: how CM can drive profitable customer actions, aka sales. And just how does that happen? There are several primary ways content marketing can give a powerful assist to your sales efforts:
By driving demand for your services via generating brand buzz among your existing customer base.
CM engenders trust in your audience, so when they're ready to take the next step they'll reach out to you.
And it shows your customers, existing as well as potential, that you're willing to give away your best stuff for free.
We'll look at each of these in more depth shortly. In fact, we're going to take a look at how this works in both for both a B2B marketing strategy as well as B2C scenarios, followed by a brief rundown of some general CM best practices no matter your situation.
Content Marketing for B2B
The B2B marketing world is due for a refresh, and content marketing is here to provide it. By providing informative and educational blog posts, ebooks, and whitepapers to your audience they will come to view you and your company as a leader in your sector. This content is basically currency when it comes to B2B marketing, and many people will gladly exchange their contact information for it.
Then, when they've read their fill of your knowledgeable insight into their pain points, they'll be ready to convert to paying customers and will get in touch. It's the trust you build by giving away that insight, or in exchange for that contact information rather than money, that will convince your audience that you are the right company to help solve their larger problems. When that time comes, who do you think they'll turn to?
B2C is Still Ripe for Content Marketing Innovation
When we said "content marketing," admit it, you thought of direct sales or other B2C uses, didn't you? We don't blame you one bit; most companies with social media presence or blogs are directing their content at their target buyers. Social media is perhaps the biggest segment of this market, with content used to draw eyes to corporate eCommerce pages where further content drives those visitors to convert to customers.
And this is an excellent use for CM, as long as that's the goal for your content marketing strategy. Especially for direct-to-consumer sales, a solid social media presence is pretty much required these days. Many companies offer special deals only to their followers on one platform at a time, such is the penetration of this technology into their marketing ethos.
Content Marketing Best Practices for Driving B2B Sales
Our main subject today is how to drive sales via a solid content marketing strategy. To that end, here are a handful of best practices that have proven track records, especially in marketing B2B products and services.
Set goals. Specifically, use the SMART rubric to establish and document a sound strategy so your whole team is on the same page with concrete goals to work towards. SMART stands for Specific, Measurable, Attainable, Relevant, and Time-bound. Using this outline, you can ensure that all goals are clear, concise, and actionable. Not to mention in line with your companies sales goals overall.
Create a CM strategy. CMI research shows that while 91% of marketers are using CM, only ~37% have a documented CM strategy. While we do feel that any content marketing is better than none, in order to impact your B2B sales, it pays to have a robust strategy in place.
Deliver content that delights your audience. You know your audience better than we do, so use that to your advantage when laying out that strategy. If you provide a service to businesses in one particular sector, use your content to demonstrate your mastery of that sector. Show your readers how you understand their pain points, then demonstrate how your services can help them get past those problems.
Remember that content marketing is a long game. You likely won't see results from your content efforts in the first few months. It may take 6 months to see your first conversion, but once that happens the organic conversions will just keep coming in.
And for every happy customer you grow this way, they'll be telling all their friends in the same industry about how awesome you are to work with and how your services worked magic on their pain points. Word-of-mouth marketing is priceless in B2B, and there is simply no better way to grow sales than to build a solid base of happy customers. And in our opinion, there's no better way to grow that base than through content marketing, because organic growth is more sustainable, and doesn't require any pushy sales calls.