On-Page SEO for Your Blog: A Step-By-Step Guide
The Internet is a great tool, and if you have a business, you should have a strong online presence full of strong, SEO-rich content.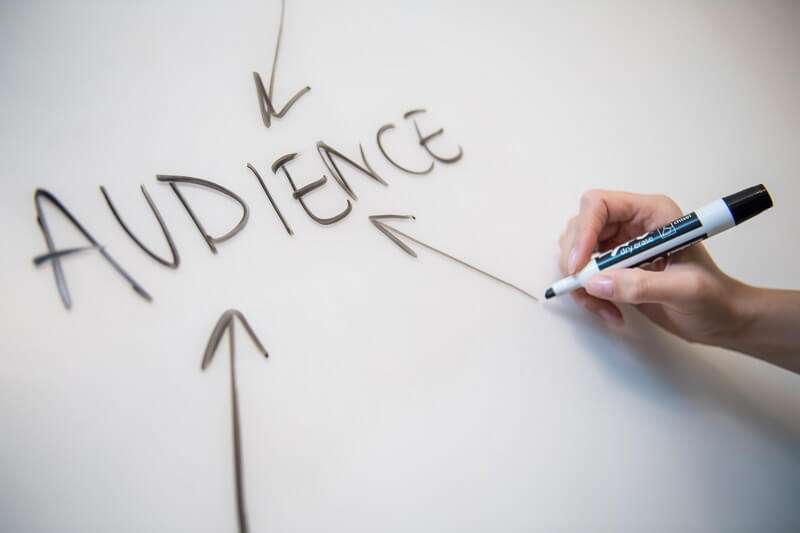 But creating content for the Web isn't just about slapping your brand's name on a blog. If you want your blog to be effective, you must ensure your posts are optimized for search engines.


What is SEO, and Why Is It Important?
Search Engine Optimization (SEO) is the practice of optimizing online content for search engines, which not only involves adding rich keywords to your content and implementing all on-page SEO best practices, with a particular focus on your site's architecture and HTML code.
If you don't know by now, SEO is how search engines decide which content should rank highest in search engine results. Google has established a rather complex algorithm that ranks sites and pages on authority and relevance. The most relevant and authoritative sites tend to get the top ranking on search engine results pages (SERPs) for given keywords.
Naming blog posts. Creating an SEO-friendly title for blog posts is vital to optimizing your blog for search engines. Here are some tips and best practices to help you create effective, SEO-friendly blog titles.
Use keywords in the title. Including keywords in the title tag and blog post title helps search engines understand your post's content and make it more likely to appear in search results.

Keep your title short and to the point. Long titles can be truncated in search results, so keeping your title short and to the point is important. Aim for 60 characters or less.

Be clear and descriptive. Your title should clearly and accurately describe the content so readers and search engines can understand the post.

Use numbers and lists. Using numbers and lists in your title can make your post stand out in search results and make it more appealing to the people who might click on it. For example, "10 Easy Steps to Setup a New WordPress Blog" might convince someone who wants to set up a blog on WordPress to read.

Use title tags and meta descriptions. The title tag and meta descriptions provide additional information about your post to search engines and can help improve your visibility in search results. Always include your main keywords in the title tag and meta description.

Optimize your permalink. Your permalink should match the title of your post and include your main keyword. This will help search engines understand your post's content and make it more likely to appear in search results.
Optimize your blog posts. You need to research and optimize your blog posts for on-page SEO to stand the best chance of ranking. This starts with your blog post title, as mentioned above, and various techniques and best practices.
When Google crawls your site, it looks at your blog title to help understand the context of your page. To ensure that your blog post is optimized for SEO, you should use informative and keyword-driven titles and make sure that you include your focus keyword throughout the post. In addition, include focus keywords throughout the post, and use other on-page SEO best practices such as header tags, meta tags, and internal linking. Good website architecture and clean HTML code can also help boost your blog post's SEO.
Include images and videos in your blog post. Images affect on-page SEO as well. Google's algorithm considers images and videos to be crucial elements of building relevance and authority, and image filenames, image captions, and alt text also provide another place to include keywords. The file name should be relevant to the article's content and make sense.
Alt tags provide a text description of an image, which search engines and assistive technologies can read. They also provide context to the image if it is not displayed on the user's device.
Other image best practices include using relevant, high-quality images, customizing file names and alt text, adding captions, reducing the image file size, finding the right quality-to-size ratio, choosing the right file type, adding images to your sitemap, and using lazy loading. These tactics offer your page a strong visual image while optimizing the user experience. Using a tool such as Canva to create images can also be a good option if a suitable image cannot be found.
Videos work the same way, providing additional authority, and promoting a lower bounce rate, since watching a video on the site keeps them on your page longer. If they're videos your company creates, all the better, but using videos from established industry pros and subject matter experts works well too.
Use internal links. Incorporating links throughout your pages is a must, but it's easily overlooked. Internal links help search engines understand the structure of your website and the relationship between your pages. This can also help visitors navigate your site and find more content.
You should include links to related content from your blog to improve your traffic and keep customers on your site. Linking to the pillar page for your blog's main topic helps to give your visitors a roadmap through the buyer's journey by elaborating on topics and providing them with more information. This improves the user experience and increases the time your visitors stay on your site by providing more relevant content for them to read or watch.
From an SEO perspective, internal links send page authority (also known as PageRank) to important pages, which can help improve a website's ranking in search engine results. Using keyword-rich anchor text in internal links can also help search engines understand the relevance of the linked pages.
Use header tags (H1, H2, H3, etc.) correctly. Header tags help search engines understand your content's hierarchy, making it easier to crawl and index your pages. Best practices: use only one H1 tag per page and use H2 and H3 tags to break up sections of your content.
Header tags, also known as H1, H2, H3, etc., are important for SEO because they help search engines understand the content and structure of a page. They also make the page more user-friendly by making the content more readable and easy to scan.
There are several good practices for using header tags in a blog post for SEO:
Use headings to create a good structure

Add keywords in your header tags

Use a single H1

Create interesting headings

Split text with header tags to improve readability

Optimize headers for featured snippets

Keep consistency in your header tags
For H1 header tags, only one per page and a relevant description of the section's content is important. The H1 tag should be between 20-70 characters, be interesting and compelling, visually stand out, and include a long-tail keyword or phrase.
It is important to use header tags correctly as they help search engines understand the content of a page and make it more user-friendly for readers. Using header tags consistently and including keywords can help improve the visibility of a page in search results.
Use meta tags and meta descriptions. Write a good meta description and provide additional information about your pages to search engines. Use them to summarize your page's content and include your target keywords.
Meta tags are snippets of code that are included in the HTML of a webpage and provide information to search engines and web browsers about the page's content. Meta tags include the meta title tag, meta description tag, and meta keywords tag.
The meta title tag, also known as the title tag, is the text that appears in the SERP as the webpage's title. It should be unique, descriptive, and include relevant keywords. The meta description tag appears below the title in the SERP and summarizes the page's content. It should also be unique, descriptive, and include relevant keywords.
The meta keywords tag is not as important as it used to be and is not used as much by search engines, but it can still provide additional information about the page's content.
Best practices for writing meta-description tags include: writing in a personalized way that summarizes the page's content and includes the keyword at the beginning of the sentence in a natural way, making them attractive and original, and keeping them between 140 and 160 characters.
By following these best practices, you can optimize your blog for search engines and help it get discovered by more people. Remember, on-page SEO is just one aspect of SEO, so don't forget to focus on other aspects such as link building, and also make sure to update your content regularly.
Aspiration Marketing can help you optimize your website content, improve SEO, and get you in front of visitors and prospects. Let us know how we can help.