Beyond the Blog: Other Methods for Recruitment Content
This is a blog. Inbound marketing strategy is, to a large degree, based on leveraging blogs as a form of content. As discussed in greater detail in recent posts, ensuring quality blog content and careful, considered blog strategy can significantly move the needle in a recruitment marketing strategy. This can work both in driving candidates to apply for your positions and enhancing your employer branding and perception.
But blogging is, of course, not the only path in crafting or shaping your company's narrative or prompting passive and active jobseekers to explore what your company offers and ultimately apply for open positions. And in actuality, it shouldn't be your sole tool to communicate, position, and illuminate why your company is an important thought-leader and true disruptor in your industry.
Ask any sales or marketing team about the diversification of their strategic frameworks, and you'll get explanations about channel variance, A/B testing, and how different kinds of content can function or influence customers in different ways. The same should be true of your recruitment marketing content. Any recruitment team that leverages a lone source of content and messaging is essentially rubbing to sticks together while other companies are walking around with a Zippo lighter.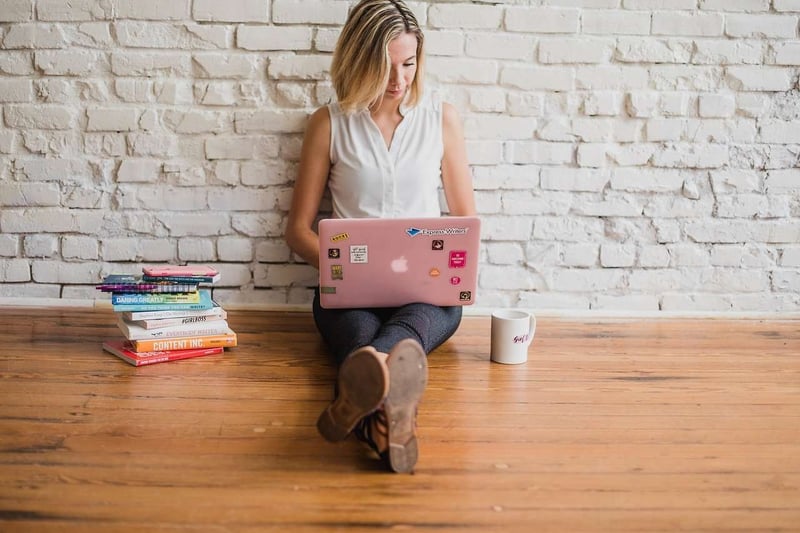 It's time to look beyond the blog, so let's examine different content mediums today's hiring managers should be deploying to ensure your employer brand and career opportunities are leveraged as holistically as possible.
Social media
Whereas an Inbound Marketing strategy via a blog and/or email platform is essentially its own little sandbox for conveying narrative and messaging career opportunities and an employer brand, the same goes for social media.
First, from a recruitment marketing perspective, it's essential to define what we mean by social media. Yes, social media, of course, means Facebook, Twitter, and Instagram. Still, if we take social media as a platform for companies to communicate with potential candidates and for candidates to commiserate with each other, then we must also include platforms like LinkedIn, but also sites with job board components like Indeed and Glassdoor.
Secondly, let's quickly dispel social media as merely a vehicle to post links to your blog posts, landing pages, or other Inbound Marketing content pieces. Yes, while you can and should be doing this to help amplify your content, you should also be using social media as a vehicle for exclusive, unique content designed to engage the passive and active job seeker in the language of that platform.
Some elements of this language include:
Photos: By photos, we don't mean stock images you may use on a landing page, website, or geofencing campaign. Social media is an intimate way of communicating and engaging potential candidates – most social media interaction takes place on a phone or mobile device, which is something we carry in our pockets, hence the intimacy. Photos used on social media should be authentic, genuine, and real. Whenever possible, they should showcase current employees, actual locations/facilities, or real processes your company conducts as part of its daily operations.
Video: Brevity is not only the soul of wit, but it's also the soul of social media videos that drive reach, engagement, shares, and hopefully clicks and applies to your job applications. As with photos, you want your videos to be professional, but you also don't want them to be too polished. While it's tempting to consider working with a marketing firm, videographers, or other audio-visual teams, today's technology puts quality video shooting and editing power in the hands of your recruitment team via an iPad, which is a reasonably low-cost investment.
Polls: Whether it's Facebook, Twitter, or LinkedIn, the use of a well-crafted question via a poll can not only drive people to engage and interact with your profile (which creates a captive audience that may be more apt to apply for open positions and at least keep you top of mind) but recruitment teams can – depending on the question – use responses or polling data to better understand what job seekers value and how you can incorporate those values into your processes, workflows, or subsequent content.
Videos
Yes, we just mentioned short, intimate videos specifically designed for use on social, but longer, more sophisticated video content for use in other contexts is also an important vehicle to reach different segments.
Does your company maintain a YouTube channel? Do you house videos on your website? Do you use videos in any email marketing campaigns? Do you make video content the focal point of a landing page?
Each of these questions represents a situation or context that is prime for video content as a functional variant on blogging or more traditional written content. Common push-back on the suggestion to incorporate video content into a recruitment marketing strategy stems from a place of budget and expenditures. Unless your company's sales and marketing team already deploys audio-video professional and content creators, it may be difficult to outsource such tasks to a marketing firm.
However, one quick hack is simply repurposing existing video content but reframing how said content is prefaced. For example, say you're discussing how your organization is forward-thinking, progressive, and provides employees with the best tools and resources. Rather than creating content to explicitly demonstrate that it can be just as useful to pull a product, process, or solution demo video from your company's library. From that, you can craft a social, blog, email, or landing page post that reframes the angle of vision from a recruitment and employer branding vantage point.
Testimonials
This is where those career-centric social media sites such as LinkedIn, Indeed, and Glassdoor come in handy as essential sources of employee feedback, reviews, ratings, and testimonials that can then be leveraged in a variety of different contexts and channels. In addition, don't forget about actively sourcing and creating testimonials from employees your recruitment team feels best to demonstrate or embody your company's culture, mission, and vision.
Testimonials can be applied or deployed in a variety of different methods and mediums – everything from regular blog posts or specific, dedicated pages on your website, to email campaigns and social media posts. Also, don't relegate employee testimonials to strictly text forms. This is where the use of short videos for social use also comes in handy. Putting employees on camera (or iPad, as we discussed earlier) and having them respond to one question about what makes your company an excellent place to launch and develop a career can pay dividends down the line.
Podcasts
165 million Americans have listened to a podcast during the last month.*
70 percent of Americans are familiar with podcasting.*
Podcasting spans more than 100 languages worldwide.*
While some still believe podcasting is a niche content form, these statistics clearly show that podcasts are not on the rise but have arrived as a way in which people absorb information regularly. As such, this makes podcasting a potent tool in your recruitment marketing toolbox not only for the reach and amplitude but also because it's a content form your audience can engage with while completing other tasks – which is extremely valuable in today's multi-tasking world, especially if you're trying to reach the passive job seeker.
In addition, podcasting is still a form consumed primarily by today's younger generation. If you ask any recruitment team or hiring manager, it is a prime demographic that is often difficult to reach, given the sheer volume of competition and noise from other companies and industries.
*Statistics from Podcast Insights