Leadership Spotlight on Recruitment: Meet Andreea Istrati
In this edition of our Leadership Spotlight series, we had a Q&A with Andreea Istrati about her role as a Founding Partner at the Hunt Group.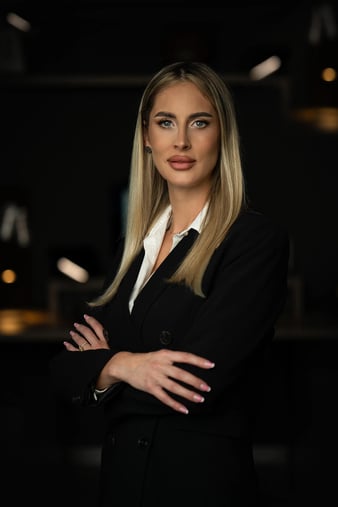 The Hunt Group is a group of companies based in Bucharest City and encompassing Hunt Recruitment (recruitment services), Hunt Executive (personnel leasing), Hunt Innovation, and Hunt Foundation (transformative power of education and the unyielding potential of every child and teenager).
Who are you, and what is your current role?
I am Andreea Istrati, a Founding Partner at the Hunt Group (Hunt Recruitment, Hunt Executive, Hunt Innovation, and Hunt Foundation).


Could you describe your goals and key accountabilities to get you there?
My first job was in an executive search and head-hunting company. Eight years in was when I learned what this field means. In 2015, I decided to go on my own way, and together with my two Partners, we founded the first company, member of the Hunt Group, namely Hunt Recruitment, a recruitment company with over 60 active clients.


What is most rewarding about your role?
The recruitment industry is filled with challenges, and as a Founding Partner, I get to strategize and implement solutions. Overcoming obstacles can be intellectually stimulating and personally rewarding. The personal growth you are experiencing can be immense.


What are the biggest challenges you are facing in your role? What are the biggest lessons learned?
In the recruitment industry, talent acquisition is not only critical for our clients but also for our own company. Attracting and retaining top talent in our team is competitive and demanding. Also, winning and maintaining client relationships is vital. Convincing companies to trust Hunt Group with their hiring needs in a crowded market is a significant challenge.
The recruitment landscape is constantly evolving. I learned that being adaptable and open to change is crucial for long-term success. Treating people with respect and transparency, regardless of the outcome, can lead to positive word-of-mouth and long-term success.


What advice would you give to your younger self?
I often advise myself to have confidence in my own abilities and trust that I have what it takes to overcome challenges and achieve my goals.


How does the remote work environment impact your role?
The remote work environment offered us opportunities for increased flexibility, but it also presented unique challenges that need to be addressed strategically to ensure the success of our company. Ensuring team members are productive and meeting their goals requires different strategies in a remote setting, such as implementing performance metrics and regular check-ins.


How do you balance work life and personal life?
Balancing work life and personal life is crucial for overall well-being and happiness. I am mindful of my priorities and make adjustments as needed to maintain a healthy equilibrium between work and my personal life.


What's the last thing that made you smile?
To be honest, right now, your question made me smile 🙂.
Where do you see yourself and your role in the future? What are you looking to accomplish?
We aim to pioneer new and innovative recruitment methods to set Hunt Recruitment Company apart from competitors. Also, to grow all the Hunt Group companies.


What's on your bucket list to do within the next five years?
Set and achieve realistic growth targets for Hunt Group companies, ensuring sustainability and stability.
The Aspiration Marketing team thanks you, Andreea. We appreciate your time for this interview and look forward to continuing to mutually shape our organizations through this partnership with you. Additional spotlights include Leadership Spotlight on Marketing and Leadership Spotlight on Technology. They are part of our focus on Marketing Strategy. If you have a leader in your network, let us know; we would love to hear about it.