Leadership Spotlight on Recruitment: Meet Mihai Cepoi
In this edition of our Leadership Spotlight series, we had a Q&A with Mihai Cepoi about his role as the Founder and CEO of Jobful.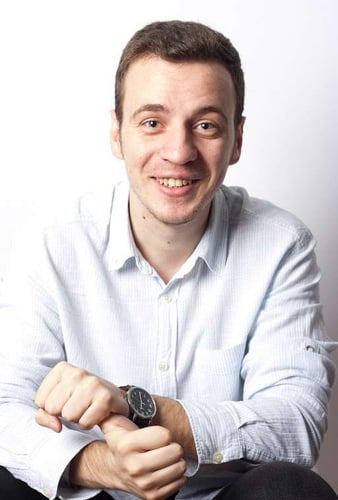 The Jobful Career Platform is a white-label solution built to sky-rocket your talent database with the most engaging candidate experience. We are based in Bucharest, Romania.
Who are you, and what is your current role?
My name is Mihai Cepoi, and I am the founder and CEO of Jobful.
Could you describe your goals and key accountabilities to get you there?
My main goal is to ensure financial stability for the business and create growth opportunities. The key accountabilities include funding, business development, and team leadership.
What is most rewarding about your role?
The impact of what we built is by far the most rewarding part of my role. This can be seen from customers' feedback helping recruitment teams become more efficient, from candidates sharing their experiences or other professionals engaging with our deployments.
What are the biggest challenges you are facing in your role? What are the biggest lessons learned?
Based on the journey we have had so far, external factors are by far our biggest challenges. These include a global health crisis, the war in Europe, or potential recessions affecting our potential customers and the job market in general. My biggest lesson so far can be summarized: "Life is not about waiting for the storm to pass; it is about learning to dance in the rain."
What advice would you give to your younger self?
Do you! Everybody else is already taken.
How does the remote work environment impact your role?
We switched to remote work in the early days of the pandemic. It's been almost three years, so it has become the norm. Working in tech, the transition was easy, and we managed to access more opportunities on the global stage. However, there's a growing need to spend more time with the team, so we are considering a hybrid model.
How do you balance work life and personal life?
I don't believe I'm an example in this regard, as my work life in challenging periods has dominated my attention. However, I invest time in connecting with friends and family, as they represent a great energy source.
What's the last thing that made you smile?
Spending time with family always makes me smile.
Where do you see yourself and your role in the future? What are you looking to accomplish?
As the company grows, I believe my role will become more complex and diverse. I imagine a lot of my focus will go toward team management and empowering my colleagues and less on the execution side. My priority is to support the growth of the future leaders of my organization.
What's on your bucket list to do within the next five years?
My bucket list is very dynamic, and I update it every month. Some of the big items would be: closing our Seed / Series A rounds, planning and executing an exit, or focusing more on the social part of our business.
The Aspiration Marketing team thanks you, Mihai. We appreciate your time for this interview and look forward to continuing to mutually shape our organizations through this partnership with you. Additional spotlights include Leadership Spotlight on Marketing and Leadership Spotlight on Technology. They are part of our focus on Marketing Strategy. If you have a leader in your network, let us know, we would love to hear about it.