Inbound Versus PPC: Choosing the Right Strategy for Your Marketing
When looking at marketing strategies for your business, it's crucial to thoroughly understand your options and how they operate both independently and in tandem. Are you seeing good traffic metrics for your site but not seeing those visits convert to sales? Or have you recently seen a decline in website visitors and want to see those numbers increase to their old level? Or maybe your numbers are fine, but you're looking for growth.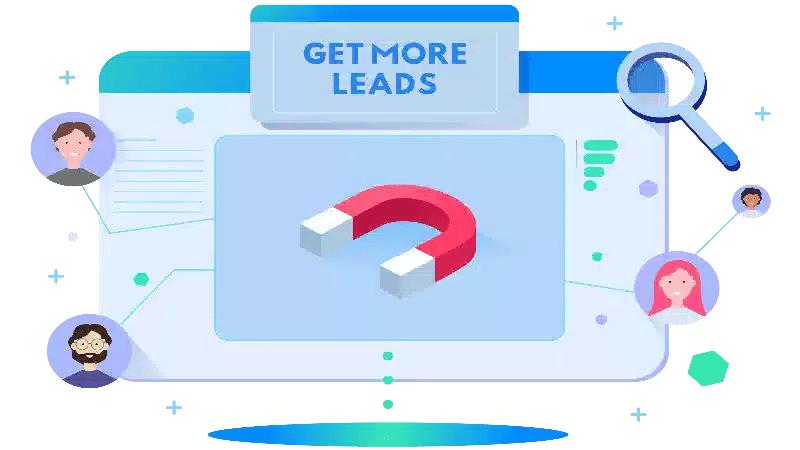 Whatever your specific situation, there are so many marketing strategies out there that it can be hard to sift through them all to find the one, or the combination of ones, that's right for your company. This post aims to define and briefly compare and contrast two strategies.
Those strategies are Inbound Marketing and Pay-Per-Click (PPC). Before we dive in for a more detailed view of these options and how they can interact for additional impact, let's start with a quick definition of the terms.
Inbound Marketing is defined as:
A business methodology that attracts customers by creating valuable content and experiences tailored to them. While outbound marketing interrupts your audience with content they don't always want, inbound marketing forms connections they are looking for and solves problems they already have.
This has emerged as a rapidly growing field within the marketing world, with good reason, as it allows you to develop a relationship with your customers as a trusted resource and partner. In a previous blog post, Reasons Marketers Are Going Inbound, we went into greater depth.
Inbound marketing allows you to nurture this relationship with existing and new customers by creating informative content that brings them back to your website because they see it as a resource. This fosters interaction, which leads to conversions.
Pay-per-click, better known as PPC, is defined as: "a system used to set prices for online advertisements on a search engine or other website, by which the advertiser pays a small fee to the website publisher each time a user clicks on the advertisement."
You've undoubtedly seen PPC ads when you've used a search engine like Google (I'll be lumping all search engines under this universal term for brevity). At the top of a page of search results, you'll generally see a small number of paid ads. These are due to PPC: the advertised company pays Google each time visitors click their ad. PPC campaigns are increasingly showing up on social media platforms as well.
Now that you have the definitions, the question remains - Which marketing method suits your company?
PPC - Click Generator
As briefly described above, PPC involves paying a search engine such as Google to display your ad on the Search Engine Results (SERP) page. Each time someone clicks your ad, you are billed a fee.
Much of the strategy in this method revolves around keyword use. The more specific keywords you use, the better targeted your ad will be, translating into the more qualified people seeing your ad and clicking through to your website.
With PPC marketing, you can increase your visibility at the cost of time spent researching keywords, ad placement strategies, analyzing metrics, and adjusting your preferences with each search engine. This strategy can often become expensive fairly quickly. Additionally, many savvy internet users have browser plugins that block these ads from appearing, or they prefer organic search results driven by Search Engine Optimization (SEO) and inbound marketing.


Inbound Marketing - Market Sustainably
An Inbound Marketing Strategy attracts visitors through timely, relevant content. With this strategy, it's all about adding a value proposition for your customer, in this case, helpful content, to keep them returning for more. You want them to view you and your business as a trusted, reliable resource. Various content channels are available: blogs, vlogs, ebooks, videos, and email newsletters for starters. Each of these plays a role in helping you create engaging content and feed the interactions that transform a first-time visitor to your website into a loyal, repeat customer.
Creating the content for this strategy will take time and resources. It will also:
help you grow your readership/followers,

inspire trust in your customers (new and existing alike),

Lead to them putting you in that coveted position as a trusted advisor
Regularly creating fresh, inspiring content will also benefit your website's SEO or Search Engine Optimization. This, in turn, improves your ranking in the organic search results on Google. According to MarTech, 70-80% of search engine users only focus on organic results. With better SEO, more searchers are bound to find you.
Decision Time - PPC? Or Inbound Marketing?
Now that you have a handle on these two competing yet complementary marketing options, the question remains - Which marketing method suits your company? Inbound versus PPC?
Both are viable marketing techniques and can and should support each other. The rest of the truth is that no amount of money spent driving clicks to your website is worth much if you don't have quality content for visitors to see once they get there and help convert from anonymous visitors to leads in your CRM.
Therefore, the best bang for your buck is building that trust. Engage your customers and build that sense of trust within your industry. How? By creating high-quality, engaging, topical, and even inspiring content.
Then, as your company begins to see the associated growth of clients who love you and tell all their friends about you, it will be time to consider using PPC to drive even more customer eyeballs to that storehouse of knowledge you've created.
According to industry leader HubSpot, "Paid ad campaigns present an effective marketing channel when used strategically and in sync with other initiatives." PPC has the potential to drive new eyeballs to your website. These eyes won't stay around long enough to convert without high-quality, informative, trust-inspiring content for inbound marketing.
As with any strategy, intent and focused attention are paramount. By creating a solid content base for customers to read, watch, and interact with - you'll create and keep customers for life.