How Content Marketing Drives Growth | Boost Your Business [Video]
Marketing has untold numbers of 'experts' vying for your attention and marketing dollars. What do you do if you're looking for a way to grow your customer base and, in turn, grow your revenue stream? Watch the videos and get your content marketing blue print!
With so many options to market to your existing customers and lead the search for new ones, it seems more complex than ever to attract and hold people's attention long enough to convert them into paying customers and increase your company's growth potential. Once you have their eyeballs on your company website, how do you convey the information you need them to have to make the right choice and pick your solution over that of your competitors?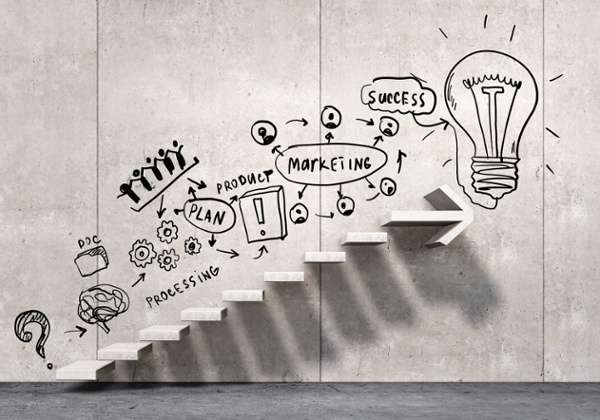 That's where content marketing comes in. According to the Content Marketing Institute, Content marketing is:
A strategic marketing approach focused on creating and distributing valuable, relevant, and consistent content to attract and retain a clearly defined audience — and, ultimately, to drive profitable customer action.

So it's about attracting customers by educating them with high-quality content, not selling to them.
It's a way to build rapport with your target audience. By keeping them informed of goings on in your industry, you can better explain how keeping up with the changes enables you to assist them better. By sharing tips and tricks of the trade with them, or even by sharing the stories behind the creation of your company, you can position yourself as their trusted resource and advisor.
Tell your visitors why you are doing what you're doing. Tell them how you got to the point where you realized you could help other businesses by starting your own business.
The idea is to connect on a purely non-business level, then tell them how you will use that to help them solve their problems in business. Becoming this trusted resource and advisor, you position your company for leads that will generate increased revenue, which in turn fuels future growth.
The title of Simon Sinek's book says it all, "Start with Why." This means you start your sales pitch by NOT selling anything. You start it by connecting with the people behind the business. Then tell them how you can help them make their business everything you know it can be. And from there, you sell your solutions to achieve this growth.


The content in content marketing
The content itself can take many forms. A company blog is a great way to share detailed stories or updates. The myriad social media platforms connect with people when they want to be entertained, so posting funny videos or pictures that draw attention to a particular aspect of your business creatively is a fantastic way to draw people in.
Content marketing is fundamentally about educating visitors with relevant content; it's also an opportunity to be creative and craft an experience that will delight them personally, make them subscribe/follow you and your business, and, most importantly, make them customers for life. If you publish good content, they may even forward it and tell their friends!


Educate your target audience
Think of content marketing as having a conversation with a potential customer. What do you want your prospective buyers to know about your company? What are the critical pieces of information you want to be sure they have right off the bat?
According to a Demand Gen report, 47% of buyers viewed 3-5 pieces of content before engaging with a company representative. Make those pieces of content count by ensuring that your offerings are full of relevant information. To become their trusted advisor for all things relating to your industry, you need to connect on this personal level.
Solve your buyer persona's problems
The next step in successful content marketing is to tell your customers how you, by way of your solutions, can solve the problems they identify in their businesses. How do you know what these problems are?
Ask.
Then tell them how you can help. "Want to increase your company's revenue stream? Here are the four ways to get you the desired growth numbers." By engaging with your customers in the comments section of your blog or by replying to their tweets, you develop and maintain the kind of relationship people feel good about. Once you've identified a handful of these problems, create content that outlines how you can solve them.
Generate financial impact - sustainably
It's true creating meaningful and engaging content that will attract customers does take time and expertise. That said, the potential for sustainable growth is immeasurable. The Marketing Institute says that "Content marketing generates over three times as many leads as outbound marketing and costs 62% less." So content marketing brings in more customers cheaper than traditional outbound marketing.
As a bonus, your customers will see you as a trusted source of helpful information rather than a persistent annoyance who never lets up with the sales pitches.


Leverage multiple channels
When building your content strategy, it's essential to consider what information you want your customers to get and at which point in their relationship with your company. A necessary corollary is that you want to tailor your content to each platform you use. As an example, if you have an article that covers "The five most important things to know about XYZ," you're going to want that on the company blog or maybe in an email newsletter. On the other hand, if your creative department came up with some great new videos showcasing the newest widgets in your industry, think along the lines of Facebook or Twitter.


Build trust
The bottom line, you want your customers to use your company because they trust you. By using content marketing strategies and by being open and honest about your company and how you can help solve its problems, you can build up that trust. This will keep your existing customers loyal, as well as help bring in new customers who got excited about working with you because someone they already trust shared your content. Now your company is growing and, in turn, helping you help them grow theirs.