Creating Buyer Personas for Startups: 3 Tips to Get You Going
As with nearly all steps of the startup process, creating buyer personas comes with a mix of excitement and uncertainty. Your company's enthusiasm for the product is met with the challenge of knowing who, exactly, to market it to.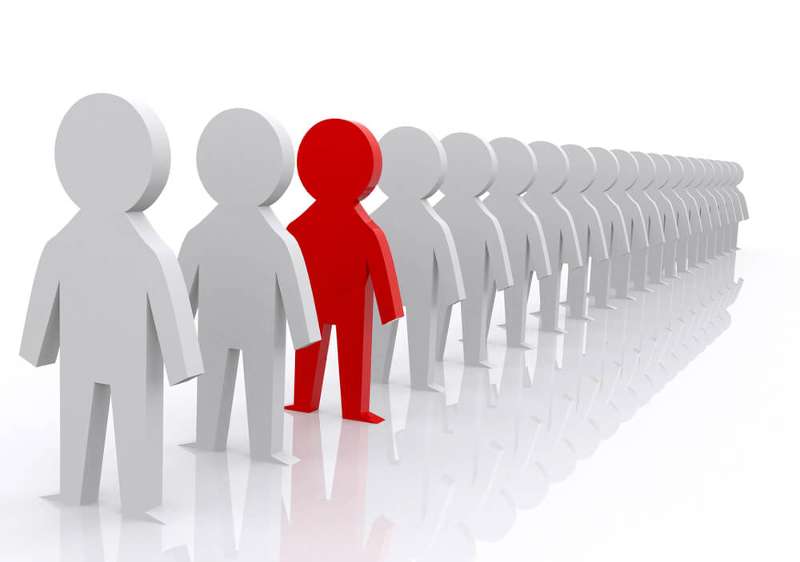 Without a doubt, this is a challenge. But it's not an insurmountable one. In fact, this and other related challenges — like a limited budget — can actually help you approach the process in a way that's particularly smart and effective. Consider, after all, that even long-established businesses with plenty of cash can miss the mark in targeting the right people. A solid strategy, then, not unlimited resources, is what's needed to create effective buyer personas.
Before getting to a few tips, it's important to be fully aware that marketing for your startup comes with all sorts of unknowns. There's just no way around it. But while it can feel daunting at times, it doesn't ultimately need to feel discouraging.
Think about the process of doing a large and difficult jigsaw puzzle. At first, everything feels scattered and unclear. Where do you even start? But if you find those key border and corner pieces, a picture starts to emerge rather quickly.
Same with a startup. You might have limited data and information to go on, but if you effectively mine what you do have, a clearer vision will present itself.
Tip #1: Narrow down your buyer personas.
One thing that can help you get off on the right foot is escaping pitfalls in the first place. Avoid the common mistake of creating too many buyer personas, which not only eats away your valuable time but can lead to a vague marketing strategy later on. Even if you believe your product has broad appeal, it's better to focus on a limited number of well-developed buyer personas, especially at first.
If you're finding this difficult to do, try flipping the buyer persona process on its head: Who are you not marketing to? This will help you eliminate certain types of buyers and narrow down the pool. But just as importantly, thinking about who your buyers are not can help trigger ideas and insights about who your buyers are.
Tip #2: Be as in-depth as possible with your buyer personas.
As you know, buyer personas contain demographics like age, location, and level of income. While these are important, they only scratch the surface of what an in-depth, insightful, and effective buyer persona can achieve for you. Get into the mindset of going far beyond the surface details of a potential customer and recognize that some insights matter far more than others.
For example, spend plenty of time thinking about how your fictional buyers approach decision-making. This will be harder information to get than gathering demographics; but if you can intimately learn what goes on during the buyer's journey, you'll gain incredibly valuable insights that you can later use for your marketing strategy.
Since most startups don't have gigantic budgets for marketing, you should be very strategic about how you spend your money on marketing research. Which brings us to the next tip...
Tip #3: Pick your marketing research strategies wisely.
As with any expenditure, you might as well get as much bang for your buck as possible. So when it comes to spending money on research, take the time to carefully assess what types of insights you're actually hoping to gain, as well as what research methods will be most appropriate to meet those needs.
Again, keep in mind that a small amount of genuinely insightful information about prospective buyers will end up yielding more profitable information than gathering an enormous amount of relatively trivial data.
One way to get meaningful information is through interviews. There's a great deal of flexibility in how you interview someone, so take full advantage of this and tailor the format and questions to suit your needs.
Interviews allow you to really pick the brains of people and ask questions that can produce truly beneficial responses — responses that you can meaningfully act on. In the interview process, dig deep in finding out how prospective buyers navigate the buyer's journey.
Another effective way is learning from competitors. Presumably, your startup differs in unique ways from other businesses in the same field. Even so, it's worth your time to learn as much as you can about your competitors' consumers; there are almost sure to be commonalities between their current buyers and your potential buyers.
And ultimately, they have at least some history whereas your startup might very well have none.
When it comes down to it…
The quality of your buyer personas is paramount. Having reams of information on potential customers is not a surefire way to help you market effectively. What you need is the right kind of information. Accordingly, when it comes to visualizing potential buyers, aim for gaining insights that are actually going to make a difference.
As a startup, you'll have to be especially well-disciplined and creative in how you go about collecting this information. That's a good thing.
Ready to unlock more growth for your startup? Get our guide!
Indeed, let the limitations of a startup business guide, rather than hinder, your marketing approach. It's better to develop a highly focused and informed strategy than pursue a big-budgeted initiative that yields only mediocre results.