Stop Blogging & Start Generating Leads
Blog content is essential to lead visitors to your website, help engage unknown visitors and facilitate the growth of potential new customers. Blogging helps all businesses with getting found online, converting visitors to leads, nurturing those leads to sales, and delighting customers. Writing blogs helps to establish a more personal brand and build trust and should be an essential part of your Content Marketing Strategy. But, stop blogging for the sake of generating more content!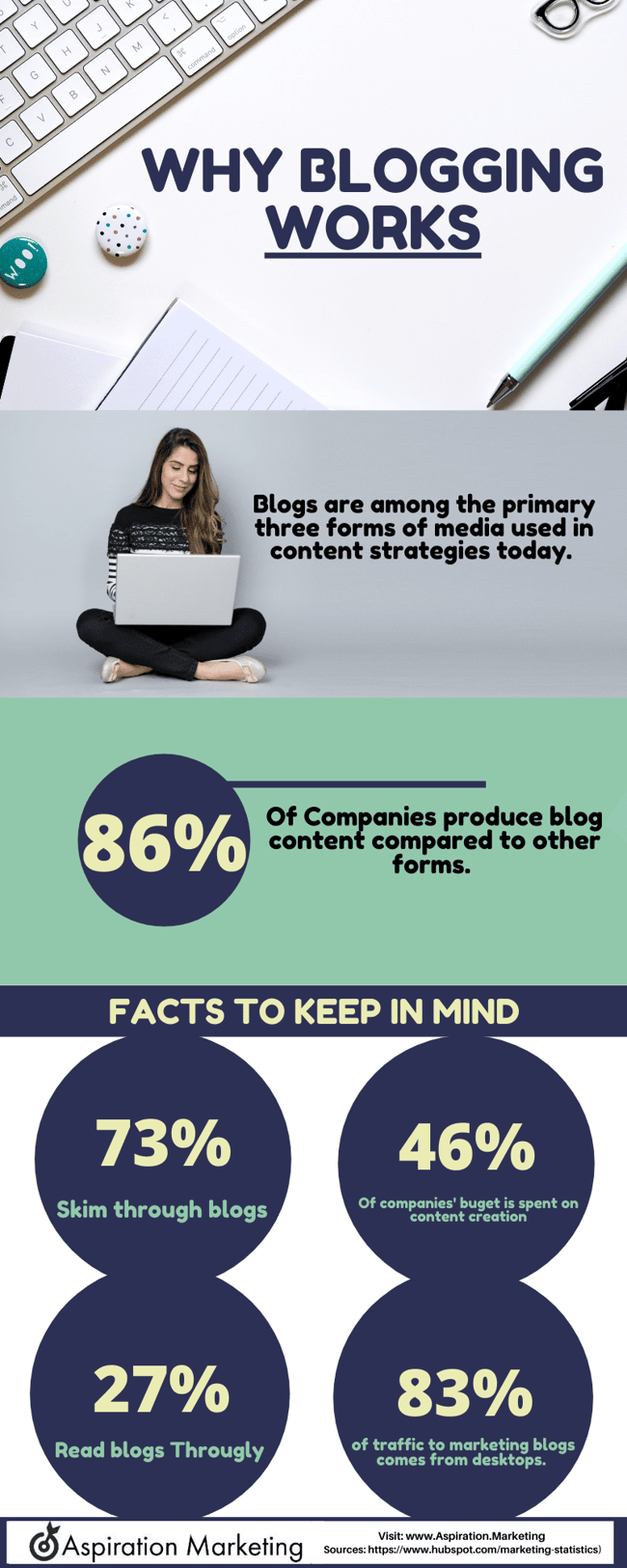 Once you have finished your blog post, it's highly informative, and it even has a catchy title; where is a link to your related landing page? Or what about a Call to Action (CTA) at the end of the page? If you are writing blogs that have no conversion opportunities, then it's highly likely that you will not generate any leads. Your blog includes relevant and informative content that prospective customers will appreciate, engage with, and hopefully share.


Include a Relevant Call to Action
Every single blog posts need to have at least one CTA. Examples your readers should have access to throughout your blog include sign-ups, downloads, subscriptions and contact you. You will lose a lead if you do not have a CTA associated with a blog post. A CTA helps create a sense of urgency. A CTA must be easy to find and intriguing to click. The reader must not be struggling to find more information. You can place your CTA at the top of the page, at the bottom, within the blog post, in a sidebar, or as a floating or scrolling popup. Just be sure always to include a CTA within your blog; 2-3 CTAs can be appropriate for longer articles.
Facilitate Lead Nurturing
Your blogs should help with the lead nurturing process. Lead nurturing? Lead nurturing means developing relationships with potential leads and nurturing them through the entire buyer's process. Over half of your CRM leads are not ready to buy your service or product.
You do not start off the first date with your hard pitch, "will you marry me"; why should it work in sales? Yet, so many approaches start with a "we can offer you X at discounted prices".....
What informative materials can you send your lead in the beginning, guides that answer questions to business issues they are facing; what makes your solution valuable to them, and why might they choose to work with you over the competitor? Provide your leads with engaging, relevant, and targeted content that reflects exactly where the buyer is during the buyer's journey.
You do not want to send irrelevant information that does not help or engage at their current buyer's stage. Throughout the buyer's journey, be aware of the three core stages, the Awareness Stage, the Consideration Stage, and the Decision stage.
Awareness Stage
The very first step in the buyer's journey is the Awareness Stage. In the Awareness Stage, a potential new customer is experiencing a want or need for a product or service. They are most likely searching Google for keywords and phrases to educate themselves on their issues. This is where an effective SEO strategy is essential. During this stage, it is critical to help educate the customer, and show your familiarity with the issue and knowledge of potential solutions. Publications in this stage offer educational content, e-guides and e-books, white papers, and relevant industry analyst reports.
Consideration Stage
The second step in the buyer's journey is the Consideration Stage. During this stage, the buyer has better, defined goals and priorities and begins to evaluate different options available to them. You provide relevant information and help define decisions to be made. Generating content for the prospects in the consideration stage is critical to being helpful. Content you offer include guides or product comparisons, videos or podcast interactions, or expert guides.
Decision Stage
The third and final step in the buyer's journey is the Decision stage. During this stage, the buyer has identified a solution to their problem. However, they are still looking for specific steps to its implementation, the implications and benefits of making the decision and a trustworthy partner to assist with the procurement or implementation of the solution. The buyer is spending most of their time researching and comparing the best option for them. Helpful content provides your potential new customer with company or product comparisons, case studies, implementation guides, and free trials to assist with the final decision-making process.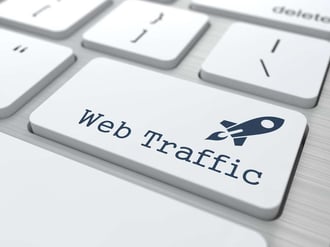 Congratulations, you made it to the final stage in the buyer's journey, you are so close to gaining a new customer, but your potential new customer has left your site and you need to get them back to your site and regain their attention. As the majority of users will not sign up for your product or solution on their first visit to your site; a significant opportunity to maintain or increase your conversion rates is in bringing prospects back in order to win them as new customers.
Remind a potential new customer why they visited your site in the first place. Retargeting or remarketing with (paid) advertising, social media or email follow-ups will need to entice and incent a visitor to return.
Conversion
The key to a blog post is to engage and facilitate a "conversion" from being anonymous visitor to becoming a known entity, leading to new subscribers, buyers sharing and reading your content, and eventually purchasing and re-purchasing your product or service. The goal is to have your content illustrate the path to becoming a customer in a variety of forms, channels, and pages on your site. Guide your reader find answers to their specific issues. Customize your content for a specific buyer persona audience and interact with them, offer something valuable and unique.
So what are you waiting for?
Start writing your blog, but not just to create more content. Use your blog to help generate leads!
Choose topics to write about strategically, develop your content strategy prior to writing your first blog post on the topic.
Generate content that addresses all stages of the buyer's journey and persona, make it personal and engaging. Attach one or more CTAs to each blog post. Follow these simple steps and watch how your website turns into a key driver of leads for your business.