How to Use Video Content to Attract and Hire Top Talent
Today's talent acquisition specialists can integrate video and various video platforms or vehicles (YouTube, social media, landing pages, etc.) in the recruitment process as part of their candidate outreach strategy.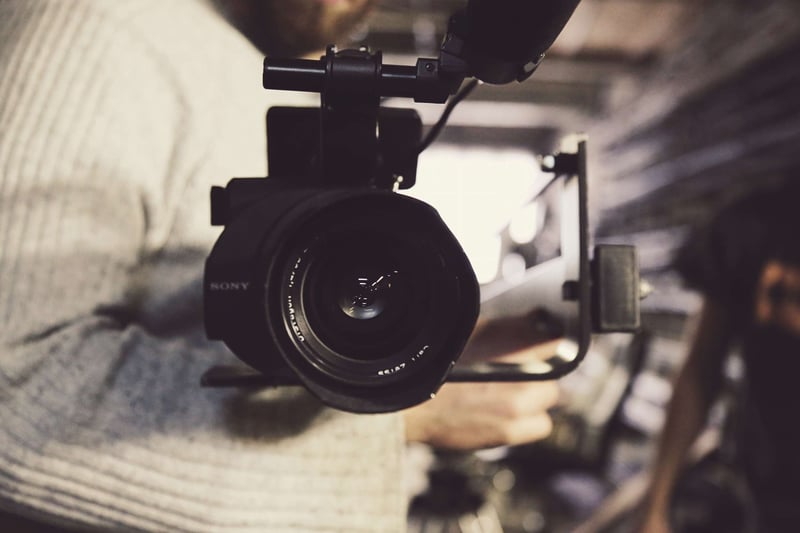 It's easy to say, "Hey, get an iPad, shoot some video, and publish it to Facebook,'. In contrast, it's another discussion regarding the angle of vision, goals, objectives, and forms your videos can take to meet your holistic recruitment and strategic goals.
A wise man once said, "Anything worth doing is worth doing right," so with that in mind, let's take a quick look (a 40,000-foot, one-size-fits-all view) of the five types of video content best suits your recruitment and employer branding strategy.


Day-in-the-life
A simple premise, especially for video content strictly for recruitment purposes: What does X or Y position look like within your organization? What are this position's tasks, duties, responsibilities, and obligations? And what kind of individual, in terms of temperament, disposition, and job experience, is best suited to meet this position's requirements?
This is where a day-in-the-life video piece comes in handy. Job-shadowing or following a current employee through the daily activities of their position not only conveys what a particular job entails but does so in a way that so much of social media, snackable content, and other forms of information distribution are based on today.
But as with any other aspect of recruitment content and employer branding strategy, this kind of video content has more depth and nuance. It's one thing to shoot what any given job is all about; it's another thing entirely to incorporate a specific team member's perspective and insight on what makes their role vital and rewarding within your organization.
In short, even though this kind of video content should focus more on the actual position itself, don't forget about the human interest side, and viewers will be more apt to engage with the content and the messaging if they feel connected with the subject on screen.
Employee testimonials
You've likely done employee testimonials for social media, your website, blog, landing page, or other digital destination. But because this kind of recruitment and employer branding content lands with the most resonance when it comes straight from the mouth of an employee, leveraging employee testimonials via a video format not only draws more traffic to your given destination but also provides a residual benefit from the company culture and employee morale standpoint.
People like to talk. People want to tell their stories. Employees appreciate being noticed, have their employer take an interest in what they do, why they do it, why they love their work, and how it helps aid your organization's goals. Integrating employee testimonials via video not only puts in the best-in-class status in global companies that leverage this kind of content, but it also signals to your employees respect, admiration, and appreciation for their role within your organization.


Exceptional people
The success of any company or organization depends on and is built upon exceptional people doing exceptional things. These extraordinary acts or demonstrations of true excellence are prime moments for video recruitment and employer branding content.
Perhaps you have an employee who has received several awards or designations for outstanding levels of work. Or, maybe you have an employee with decades of industry experience that achieved significant status or recognition within your organization or industry vertical? Or, even still, perhaps you have an employee who started with an entry-level position and has worked to a senior management position and can speak about that career journey and how such advancement is not only possible within your organization but encouraged and promoted?
These are the stories where video content can do more heavy lifting and create more significant, long-term resonance with potential candidates. But don't limit the idea of exceptional people to what happens in the office or on campus – your employees might be doing amazing things on their own time that can benefit your company culture and employer branding status.
Do some of your employees volunteer within the community? Do some of them run multiple marathons a year? Do some of them have creative side projects? While these stories aren't necessarily tied to their jobs, they help paint a more vibrant, robust picture of the individuals that thrive within your organization, thus making it more attractive for like-minded job seekers.


Virtual tours
What often goes by the wayside in terms of promoting your employer brand or specific job openings via recruitment strategy is the physical space your company or organization occupies. Unless you're a 100 percent remote operation (though there are specific ways to incorporate this kind of content), virtual video tours of your facilities, campuses, and employee amenities are vital in attracting today's top talent.
Let's take Google, for example. The tech giant has several campuses across the world. Each of them is outfitted with such employee amenities as cafeterias, daycares, recreational centers, fitness centers, and other facilities meant to promote and encourage a work-life balance. Today's job seeker is perhaps more than attuned to how employers work to integrate an employee's personal life with their professional life. Virtual tours of the spaces and resources you provide your employees demonstrate how you're responding to the needs and desires of today's top professionals.


Orientation videos
Especially given the COVID-19 pandemic, more and more companies are incorporating what used to be training or orientation videos into their recruitment and employer branding strategy to provide job seekers with a "behind-the-curtain" glimpse at what's like working for your organization and how your company culture is established and propagated throughout your organization.
Whether these are broad-scope videos about the mission, vision, and values of your organization or more focused content pieces about how your company promotes diversity and an inclusive environment across all departments and areas, these videos can play an essential role in showing job seekers how they can fit into your organization and be a contributing partner in attaining your company's overall goals for productivity and growth.