Most Popular Types of Engaging Content in 2023
We define "engagement" broadly as all the ways people can interact with your content, e.g., in blog posts and social media. It can be leaving a comment, engaging with a chatbot, sharing a post, or mentioning you in a newsletter. It's also engagement if visitors return to your blog to read the next post or if they subscribe to your newsletter.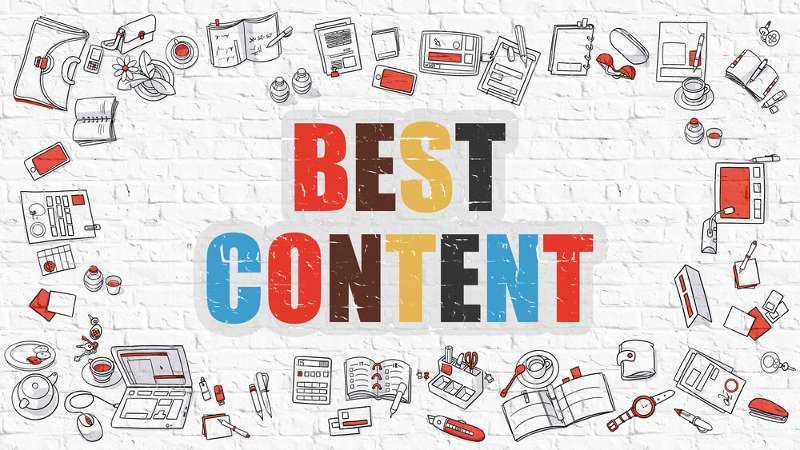 Let's start with some general tips to increase engagement:
Create cutting-edge content that is so informative, funny, or relevant that readers want to share it with everybody.
Post consistently so your audience knows what to expect.
Share your knowledge and make your story original so readers find it worthwhile.
To provoke readers into sharing their point of view on a particular issue or to start an interesting discussion, be a bit controversial.
Specifically, invite readers to comment. They are more likely to respond if you ask them to. Ask them to share their reactions and comments at the end of the post or to like or share your post on social media.
Respond to comments or questions, regardless if the engagement is positive or not so positive. You want your audience to see that you pay attention to them. This will make them more inclined to return to your blog/website.

Make yourself visible on other blogs. Comment on posts that are relevant to what you've been posting. Seeing you engage on other blogs makes people curious to see what you've written on a similar subject matter.


Content Types with High Engagement
Every industry and niche market will have its unique set of best-performing content types. You will have to measure and track your results as you use different content to see what works best for you and your audience. Here is a brief overview of some content types performing well across various industries/market niches.


Case Studies
A case study is a type of original research that is unique content type in that it conveys specific information about a brand's successes/failures. In a case study, you provide step-by-step data about how you improved specific results over time. In the context of content marketing, this typically refers to engagement, traffic, leads, and sales through the use of content marketing techniques and processes. These are valuable because they show how you achieved tangible results and learned from mistakes. And you're sharing all this so others can benefit from your experience.


Infographics
This is the presentation of information/data in a visual way. This way of conveying content consistently rates as being shared and viewed more than most other content types. Infographics provide a powerful way to convey your information in an easy-to-absorb visual format. They can communicate any idea or concept. Data, research, statistics, and results of analytical studies work particularly well.


Memes
These are perfect for social media outlets and don't require any graphic design skills. They may seem rather informal as content for your blog, but they will get noticed. When a funny idea strikes you or the mood hits, just meme it. They can be adapted for any niche. Your niche can't be too narrow or esoteric that it doesn't warrant its meme. Don't overuse memes because they can devalue your brand or dilute your message.


Book Reviews
These help position you as a thought leader. Simply discuss a book and give your take on it. Recommend good ones and critique the not-as-good ones. Share the value you got from reading a particular book. They can be simple or complicated; it's your choice. A suggested format would include an introduction of the book and author, a summary of major points, sharing what you liked and didn't like, recommending the particular book to your readers, and providing a call to action with a link to the book.


Videos
A good video communicates your message succinctly and memorably. It's not only the moving picture, but it's also the words that you say or display. You can create a video of an office tour, a music video, a how-to video, or anything else that suggests itself to you that's informative and would interest your audience. Keep it 2-3 minutes long to encourage folks to watch the whole thing and comment on it.
Guides
These can be considered epic blog posts that go beyond the length, style, and approach of your usual post. You need a good writer, a good designer, and a good idea. The idea has to be something your audience wants, the content has to be well-written, and the design attractive to your audience. Guides help collect email addresses if you offer them in exchange for contact info. Remember, readability depends on layout and presentation as much as an excellent writing style.


Opinion Posts
These could also be called rants. These pieces of content have a decidedly different tone than your typical post. This is not a careful and researched discussion of a topic. It is stronger and more expressive. The more vociferous your presentation, the more likely it is to be read and shared. This is a first-person take on a hot topic or big issue relevant to your industry and niche. You get stronger search ranking and shareability when you address popular topics. This is not suggested as a daily thing; use it with caution. Be civil, don't degenerate into attacking. Be clear; this is your take, your position, and your opinion, and stay humble.


Personalized Content
Content, wherever possible, should be targeted and personal. Personalized email content, addressing individuals by name and referencing prior purchases, events they participated in, and behaviors they have shown are all elements to be leveraged with "speaking with your reader." Engage them and use your CRM data and marketing automation to make a difference. Thank them for being valued customers, frequent visitors to your website, or for consuming a particular type of content. Sharing additional content based on prior likes or dislikes will continue to spark interest and additional engagement.

In Conclusion:
Your content has to stand out if you want to succeed in content marketing and engage your audience. There are a lot of possibilities. Varying your content type can also have a strong impact on your audience, and if you're tracking metrics, you'll soon see what lands best. Regardless of your form, your content speaks to an audience, and the audience listens, shares learns, and converts.
All the most engaging content shares at least one common quality. It is based on originality of thought. Be daring, unique, and original, so you stand out in a sea of the same old content.