How to Get Good Reviews on Google
The internet has had yet another remarkable year, accelerating its already colossal influence over society and business. People are well accustomed to employing teleconferences to collaborate with colleagues and clients, catch up with friends, attend college lectures, and meet appointments with their doctors. But for all its reach, the internet has not made the physical world obsolete, and it never will.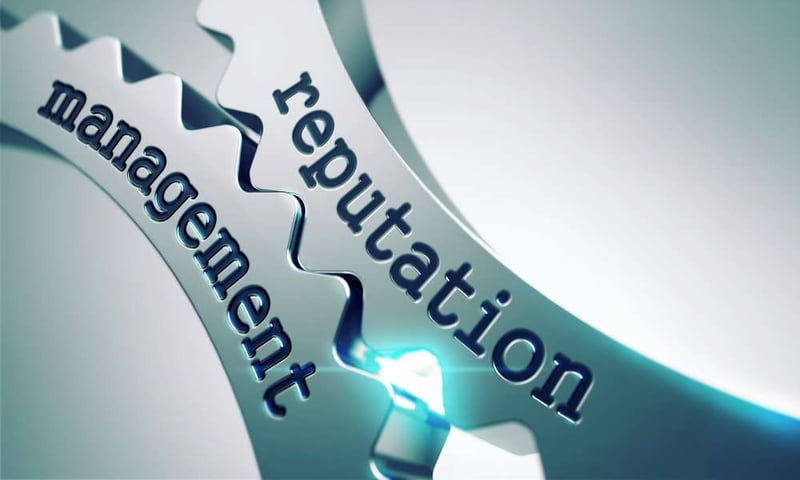 Why Google Reviews Matter
Rather, the internet has extended our sense of the physical world, whether we have to orient ourselves on a busy city sidewalk, navigate our way through traffic, or find businesses both near and far. If you've gone to Google for the latter—say, to find a good Indian restaurant within delivery range, or to scout a foreign hotel while planning a vacation—you will have probably encountered reviews of the establishments you're investigating. Much of the commercial world is adding increasing prominence to the online review, in enterprises ranging from the lowest of stakes (e.g., buying a taco) to the highest (e.g., finding a specialized physician).
Google has become a major presence in online reviews. The company introduced internal review posts on its Google My Business feature in 2007, and according to Bright Local, Google remains one of the fastest-growing reviewing platforms on the web, surpassing posting volumes on Facebook and Yelp.
Whether positive, negative, or somewhere in the middle, customer reviews are indispensable to recognizing your business' strengths and weaknesses. They enable you to better understand your customers, invest in your team member, and establish your company's priorities and goals.
Positive reviews are the easiest to receive—they give you more confidence in what works, and when public, they encourage your audience to patronize your business or learn more about you. Plus, they simply feel good and are great to share with your team, boosting their morale and sense of purpose, especially for workers (such as developers and accountants) who may not have that cheerful, hands-on experience with satisfied customers that other team members, such as salespeople, enjoy.
And while positive reviews influence people, they also encourage artificial intelligence to bestow preferable SEO rankings for your business. Research has found that higher review volume correlates with better search positioning on Google. Other metrics—such as average rating and a business' proportion of positive-to-negative reviews—also matter.
While the algorithms and ranking practices of titanic tech companies are notoriously opaque (and mercurial), studies have shown that reviews can have a rather simple impact on your company's visibility. One study from Duct Tape Marketing crunched data from 22,000 business listings and found that six times out of ten, the top-listed business had the most reviews.
Many customers understand that posting a positive review is a favor to your business, akin to the many scribblings they dispatch along their digital day, from company Slack messages to friendly Instagram comments. Often enough, your customers are happy to help, especially if you're a small business striving for market share in a crowded industry, or are an attentive, hands-on firm that offered the reviewer plenty of consideration and goodwill during the sales cycle.
Ask Your Customers
If you don't already, it's a smart idea to ask that your customers—if your company met or exceeded their expectations—leave a positive review on Google (and, if you like, LinkedIn, Facebook, Yelp, Amazon, or elsewhere if applicable). People are most willing to recommend businesses that served them in a personable and attentive manner. The more they feel they were treated as a person with needs and desires (that is, beyond a mere open wallet), the more likely they will be obliged to reward your exceptional service with the handful of minutes it takes to write and post a positive review. There are a handful of ways to transmit these reminders:
On the side of your website's landing pages
An automatic email at the point of purchase. You'll want to start such a message with a customer service offer, of course, since they may find a problem with the product once it arrives or once they've used it enough. This will cover both bases—If there's a problem, let us help you, and If you are satisfied, please help us out by letting others know about us.
On a piece of paper, attached to products, if your business delivers
Personally, at the end of a sales cycle
You may also want to guide them through the reviewing process just a bit. They will need to sign into their Google account, find your business on Google Maps, and post a review. Sure, it's not too complicated, but since reviews are a courtesy, you'll want to make their reviewing experience as frictionless as possible, and that includes informing them of any part of the process that might be new to them.
Address Complaints (in Private)
And then there are negative reviews, which can hurt your SEO rankings and turn off customers. The best way to minimize negative public reviews, while encouraging positive ones, is to provide a channel for client complaints in private. No one wants to feel like they threw their money at a disappointing good or service, and everybody likes to feel heard. It's also in your interest to diagnose areas your business can improve on.
If you have the resources for a customer service number, fantastic. But providing any contact information for the direction of complaints, errors, and miscellaneous disappointments will do. You'll do well to manage your online reputation by making such customer service email addresses conspicuous in automatic receipt emails, on your website, on your social media pages, and elsewhere.
Of course, you can't control everything, and you'll inevitably have to deal with angry customers. In the worst cases, dissatisfied customers will to post negative reviews in a conspicuous place, where potential customers are likely to see them. These aren't the end of the world or even damning (employees make mistakes, some reviewers have outlandish expectations, etc.), but they are far from desirable either.
How to Handle Negative Reviews
There are a few ways you can handle these. You can ask Google to delete the review, but that's only an option if you can demonstrate the review is fake or spam. You can also take the long-term view and encourage a bevy of positive reviews to bury and counterbalance the negative. But that long-term strategy doesn't solve everything, especially if you have a negative review taking up conspicuous space.
First, if you receive a negative review, you might be consoled that your audience and your customers aren't unaware of human nature. Some people like to complain and feel perpetually wronged, and many of your readers will bring a critical eye to a negative review and determine for themselves whether it seems credible and made by a reasonable person.
Most of the time, when you receive a negative review, you'll want to take advantage of Google's option to respond to your business' review. Indeed, businesses make mistakes, and sometimes a customer is inconvenienced, neglected, or offended. In these cases, your reply will be a good place to apologize and let the customer know that you have taken the proper internal actions to make things right. You may also want to offer them a gift card, a gift, or some sort of credit. People are often forgiving and understand that running a business is hard. Not every negative review is so grave.
There are other cases when your business has the opportunity to offer its side of the story, in a polite and measured way, if you receive a negative review that seems guided by outsize expectations. There will always be customers who somehow expect free one-day shipping and perfect-temperature delivery food. In these cases, it's best to reply in a placid way that you are sorry your customer was not satisfied, that you are happy to make things right, and that sometimes, as a business with plenty of obligations and limitations, it isn't possible to do everything perfectly. If a customer wants to take the time to read a bad review, they will feel more inclined toward your business, knowing the full picture.
The nature of the internet has made reviews ever more important in conducting a successful business online. A practice of attentive, considerate service will help you in all cases—in handling the bad and encouraging the good.