6 Tips for Creating Great Customer Testimonials
It's the job of your marketing and sales teams to position your products or services in a way that best attracts new leads and advances your overall growth. But while your marketing and sales reps are undoubtedly total pros, there is no substitute for a satisfied customer's sales and marketing power. And giving that happy customer a voice in positioning your products or services is not only an essential asset in your marketing arsenal. Still, it is often a resource that is overlooked or under-utilized.
Part of the difficulty with leveraging customer testimonials as a component of your content marketing strategy is how nebulous a process of sourcing and deploying testimonials can be, especially for smaller companies still working on their holistic sales and marketing structures. But this nebulous process cannot be overlooked, given that 85 percent of online users trust customer testimonials as much as recommendations from family or friends.
How do we approach our customers with this request? Which customers do we contact? What do we ask them to speak on? And once we gather these insights and anecdotes, what do we do with them, and how do we ensure their value is realized and put to good use?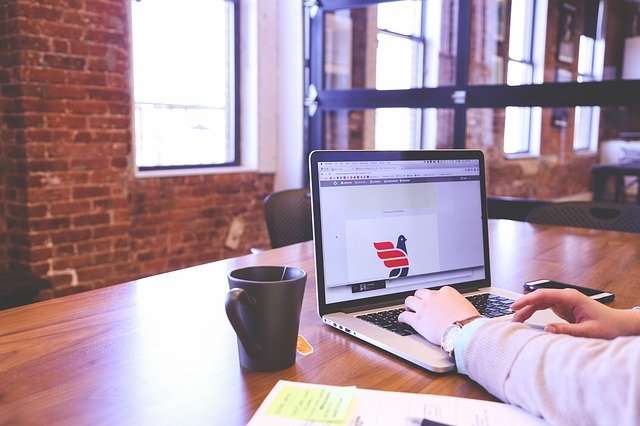 These are just a handful of concerns companies must address and solve in terms of creating customer testimonials and using them to move the sales and marketing needle. As with so much content marketing, simply having a good idea is not enough – ideas need to be executed and seen to fruition. With this in mind, let's look at six tips for creating great customer testimonials and why companies should reconsider (or simply consider) how customer testimonials can be part and parcel of their sales and marketing tool bag.


Ask the right (specific) questions.
You never want to go into a job interview unprepared, and the same principle applies to approaching customers to provide a testimonial. Taking the time to examine how a customer used your product or service, how it impacted their overall business goals, generate new leads, stimulated sales, and helped overcome hurdles or challenges in their industry is critical in asking the right, specific questions and guiding their responses to ensure their testimonial is on-point and speaks to the topics you're looking to highlight.
Some questions to consider in this vein include:
What were your pain points before entering into a relationship with us?

What were your biggest obstacles to your business goals before working with us?

What about our product, service, or solution initially attracted you?

Why did you feel we were a good fit for your company and the ethos you present?

How did our product, service, or solution concretely improve your business?

Part of the goal in question or topic creation with sourcing customer testimonials is crafting a question using language that will help your customer speak directly, concisely, and specifically to your goals with this kind of sales and marketing content. In a nutshell, asking the right questions can draw a roadmap for why and how you use the testimonial weeks or months down the line, so doing your homework on which questions or topics to address is critical.


Feature best-fit customers
In any scenario, you want to lead with your best foot forward, and the same goes for effective customer testimonials. Featuring customers who are true disrupters in their industry, who have a high profile, are up-and-comers, or are, for some reason, a positive focal point in industry conversation is your best foot forward in terms of ensuring your testimonial reaches a broad audience. It draws more attention and traffic and leads to your blog, website, or email.
Of course, not every company has a star customer, a celebrity client, or a mover and shaker as part of their customer base, but that doesn't mean you can't deploy a best-fit customer strategy. Look at your customers' size, overall footprint, growth trends, or place among contemporaries within their field.
If a customer's mission, vision, or values hold stock amongst competitors in the industry, sourcing a testimonial from this company can draw the attention of others who aspire to work under the same principles or standards. Suppose a customer has experienced rapid growth during the last six months, and trends indicate competitors are poised to experience the same growth. In that case, a testimonial can draw those competitors to consider your products and services based on your work with the company.
In short, featuring best-fit customers relies on evaluating your customers, their overall direction, and the state of their industry.


Be aware of different buyer personas.
In a recent blog entry, we discussed the importance of creating content for different buyer personas at various stages of the buyer's journey. In short, how you market to a CEO of a small company is different from marketing to a department head of a much larger company. The same principle applies to creating exceptional customer testimonials, and it's essential to have the right testimonial for various buyer personas to ensure you can position the testimonial in the most effective way possible.
This also refers to what we discussed at the beginning of this article about asking the right, specific questions. A CMO will likely discuss the benefits of your product, service, or solution much differently than a department head or manager, and the advantages your company provides for them will be skewed toward what they do daily. This means a CMO's testimonial will be difficult to position in front of a manager you're trying to attract because they have different concerns and priorities.
Creating a variety of customer testimonials through the lens of different buyer personas will ensure you're speaking the right language to the right person at the right time.


Tangible impacts
It's a cliché, but it's a cliché for a reason: Numbers don't lie. Data tells a story. Let the math do the work. In creating effective customer testimonials, it's easy to get lost in developing a rags-to-riches narrative about how your company took a customer from nothing to something. This is especially true if your customer's business underwent seismic, explosive growth due to your work – and what a great problem to have, right? But the bottom line is new leads are generated because a testimonial focuses on the tangible impacts of a product, service, or solution. Hence, crafting your testimonial around the concrete, dollars-and-cents ways your customer has benefited from your work is critical.
Yes, everyone wants a feel-good story. This is not to say a compelling customer testimonial can't have a human interest element or elements of pathos that make a potential lead feel warm and fuzzy. But highlighting how your company increased sales, reduced overhead or expenditures, streamlined processes, and promoted long-term sustainable growth will go much further regarding effectiveness and ROI.


Content channel variation
Customer testimonials should not merely reside on a lone page on your website. That's like buying a Ferrari only to drive it at 30 miles per hour around the neighborhood. Social media, blogs, whitepapers, downloadable content, email campaigns, geofencing, banner ads, and a host of other digital means of sales and marketing are (and should be) fair game for your customer testimonials, especially in today's world where more and more content is created and distributed to be shared across digital networks. You've gone through the trouble of crafting a great customer testimonial; you should be loud and proud about it and ensure you're leveraging this vital piece of sales and marketing content across your various channels to reach as broad an audience as possible.


Repurpose content
Hand-in-hand with content channel variation is repurposing your great customer testimonials to extend their shelf life, drive ROI, and experiment with how to package and position a testimonial in various contexts. Whether it's AB testing with certain portions of a testimonial for different buyer personas or experimenting with how you're distributing your testimonials via channels like social media versus an email campaign, it's important not to be too precious with your testimonial. Like any other piece of sales and marketing content, everything in today's digital world is editable, reworkable, and fairly easily manipulated for context or circumstance. Your customer testimonial is no different.