35 Effective Tips to Increase Traffic With Content Marketing [Video]
We feel you. You're grinding and working hard to get your content into the world. You see other brands—big brands, perhaps—which have substantial captive audiences and equally huge budgets, and can afford to tell sweeping stories with their content. Maybe you're intimidated or discouraged. Don't fear. We've got some practical tips to help you.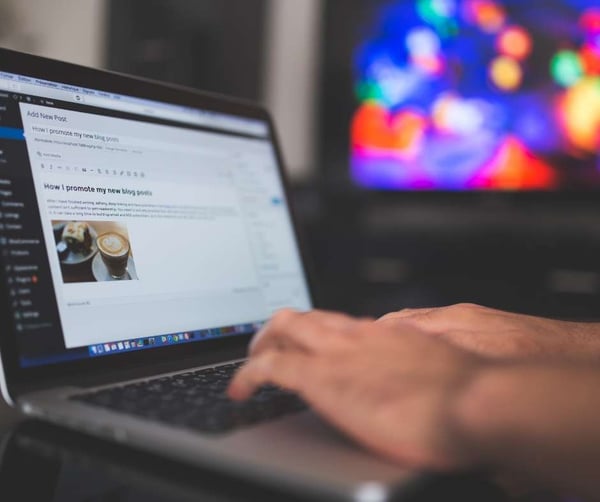 If you're a startup, you have every reason to start with content that's more right-sized, and you'll probably find it's way more effective than overly elaborate stories. Start by simply answering questions your prospects have.
There's a way to do this well. And it starts with doing the little things that make your content more readable, more appealing, and more relevant.
What follows are nearly three dozen practical tips to make your content marketing efforts work for you.
These are all usable, stand-alone, and directly implementable ideas to enhance your content marketing efforts and increase traffic.
1) Be specific in your headline.
The best-performing headlines talk directly to the reader. It's a headline that states a specific benefit or tells you what's next that holds readers longer.
2) Make your headline better by using solid adjectives and active verbs.
Power words matter. Eliminate all versions of the verb "to be."
3) Direct your headline to the reader.
Know your target audience. Use "you."
4) It's been shown most readers prefer headlines with a number.
They've even determined odd numbers work better than even numbers within a headline.
5) Make your reader want the answer you've alluded to.
Ask them a question to pique their curiosity.
6) There are lots of free tools out there that help you craft headlines. Use them.
Your headlines will be better.
7) Use phrases that get the most engagement...
... as your headline opener.
8) If you're out of tweaks and still not getting results, try rephrasing your headline as a question.
Or, frame your headline question as an action statement.
9) Check that your headline accurately reflects your content.
Be realistic with the expectations you give the reader.


10) To keep your reader on the page, start with the most valuable content.
Remember the average user does not have a long attention span. Start with your main point and follow up with supporting information in the content body.
11) End one of your opening paragraphs with a question.
You must hold the reader's interest to move them down the page. One way to do so is to end a paragraph with a question, then answer that question to start the following paragraph.
12) CTAs (calls to action) get the reader to do something.
Tell readers what's in it for them. Make sure you specify what benefit the reader gets if they act (or click your CTA).
13) Avoid lifeless words in the CTA like submit, enter, continue, click here.
They don't provide a motivating reason for the reader to act, and they're boring.
14) Make your text more URGENT.
Don't use passive voice. An editing tool (like Hemingway Editor) can help identify where passive words are hiding.
15) Use your readers' anxieties and fears.
Write about a problem they have but don't provide the answer immediately. Get emotional. Then provide the solution.
16) Have a live chat on your site.
That way, anyone can talk to customer service immediately if they have a problem or question.
17) Write an eBook guide or a cheat sheet to solve a common problem.
This is creating a lead magnet.
18) Create a content calendar that the entire team can use for planning.
It visualizes what, how, and where your content is distributed throughout the year.
19) Segment your current and potential audiences so you can get to know them better.
This increases the odds of actually reaching them. Find out who they are, their differences, and what will best reach each segment. Understand your various customer personas and their unique characteristics.
20) Start with demographics when you segment your current and potential audiences.
You can group audience members by age, gender, location, income, and family size— just a few characteristics used in defining audiences and sub-audiences. Use data that indicate particular behaviors and preferences of each subgroup within the broader audience.
21) Develop separate landing pages for each audience segment you want to target.
22) Choose social media platforms that fit your particular needs.
And, make your choices based on where you know your target audience already spends time.
23) Consistent content engages customers.
This does not simply mean you publish regularly. It means you maintain a consistent voice. A style sheet helps curate this consistent voice and tone.
24) Use accurate SEO to boost organic site traffic.
A good SEO strategy uses long-tail keywords, effective meta-descriptions, quality images with appropriate alt-text, and descriptive URLs. This leads to increases in CTR and website traffic.
25) Measure the performance of your content.
Focus on your headline, CTA, content length, images, site speed, and landing pages; these are the elements most important in driving traffic.
26) Ensure your site is responsive.
The use of mobile devices for search has increased and continues to do so. You want your site to be accessible and comfortably viewable on every size screen.
27) Be sure your site is as technically optimized as possible.
The bounce rate goes up very, very fast if a site is slow. Optimize image file sizes, page structure, and the functionality of third-party plug-ins.
28) Comment on other industry blogs.
Quality and relevance are vital in making insightful, thought-provoking comments. This practice gets your name out there and can help drive more traffic to your site.


29) Use internal links to increase the stickiness of your site, but don't overdo it.
The links can make reading difficult and the content easier to ignore. Link externally when a resource is valuable for your audience. You'll show up in the referring sites list, and that makes relevant site owners aware of you.


30) Use long-tail keywords to help build out your content.
Use them in subheads, image alt-text, meta descriptions, and in-line. Just don't make it obvious you're doing it for SEO purposes.


31) Optimize URL structure, so it communicates what the post is about.
32) Moderate comments and respond to legitimate ones.
33) Make it easy for readers to share your content.
Use prominent social buttons.


34) The visual experience—from ad to content—must be seamless and cohesive.
Landing pages need to match their ads in both appearance and messaging.


35) Branded hashtags can be used across multiple social media platforms.
You can cross-pollinate through social campaigns. This provides users with a cohesive experience wherever they interact with your brand.
It is relatively straightforward to get started with social media marketing. Don't be lulled into a sense of complacency, though. It's also critical to know how to launch, run, and optimize your campaigns once you're ready to go live.
Content is a powerful weapon in an inbound marketing campaign. It will increase traffic to your site by driving awareness, generating leads, and establishing trust. When your content tells a story that captivates the target audience and provides solutions for their pain points, it will drive engagement.