5 Tools for Marketing on LinkedIn
Although we often see tips on how to optimize your LinkedIn presence, the reality is that fully leveraging the platform's potential is beyond the capabilities of any individual or team. This is where tools come in handy. Fortunately, numerous tools are available to help LinkedIn marketers achieve their goals, ranging from basic to advanced. Here are a few LinkedIn tactics and tools I've found particularly useful.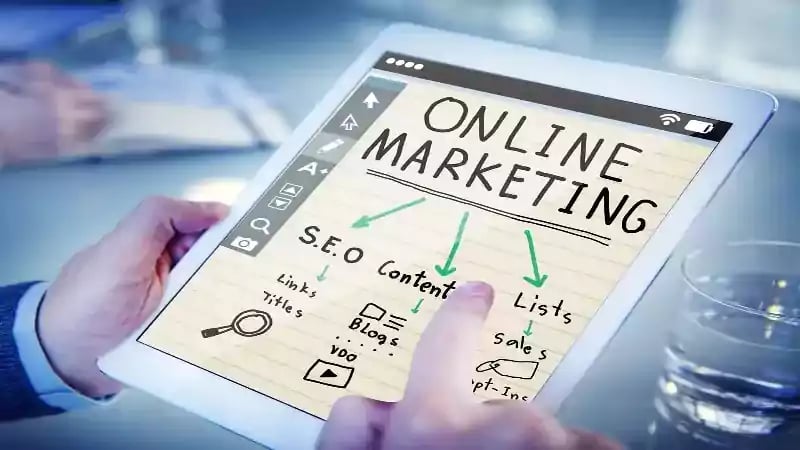 LinkedIn for Small Businesses
LinkedIn for Small Businesses is a program started by LinkedIn to help small and startup businesses get their foot in the door with LinkedIn. It is mainly done through LinkedIn's Open for Business, which helps with brand-building, exposure, and discovering opportunities for new businesses. It goes through a 3-step process to help small businesses find their footing in their industry and online marketing. The three steps are:
Setting up your brand

Identifying and connecting with your target audience

Producing and sharing engaging content.


As a market, you should be more than familiar with these three steps. LinkedIn for Small Businesses helps ensure you're on the right track and not wasting your time on small mistakes here and there.
This is a great tool to use since it's unique to LinkedIn. There's no need to install third-party software or plugins to help you do things. You use your LinkedIn account to sign up for it, and LinkedIn does most of the work for you. It requires very little to get into and is accessible and easy to use. Even though many features are offered, the odds are that not every single one will apply to your business and field. All you need to do is pick some of the right features, and you'll be set.
Crystal
Crystal is an AI-based service that helps you by "analyzing millions of online data points and validating assessments to identify personality accurately." Crystal can help you in many areas, from sales to marketing, since it allows you to match your client's personality types. The more data you give Crystal, the better insight it gives you about your clients. This kind of information is invaluable for any marketer.
How can this help with your company's LinkedIn? Crystal can help you analyze a profile, and by comparing the given profile to its internal data, Crystal will provide you with some information about that person's personality. This information isn't exhaustive; there's only so much an AI can do for you. However, it is pretty sophisticated and will give you some helpful information. You can use this information to tailor how you approach the person in question, how you start your message, what things you should focus on, and what you should avoid.
Crystal can also help you compare two LinkedIn profiles that, to you are virtually identical. Since it works off data, Crystal can see things that we simply can't as humans. Imagine you're trying to hire a new team member, and you're trying to cut down the number of applicants, so you're not overloaded with interviews. If you're stuck and can't choose based on their applications, then letting Crystal look at their profile could give you the extra information you need to decide.


You Might Also Like: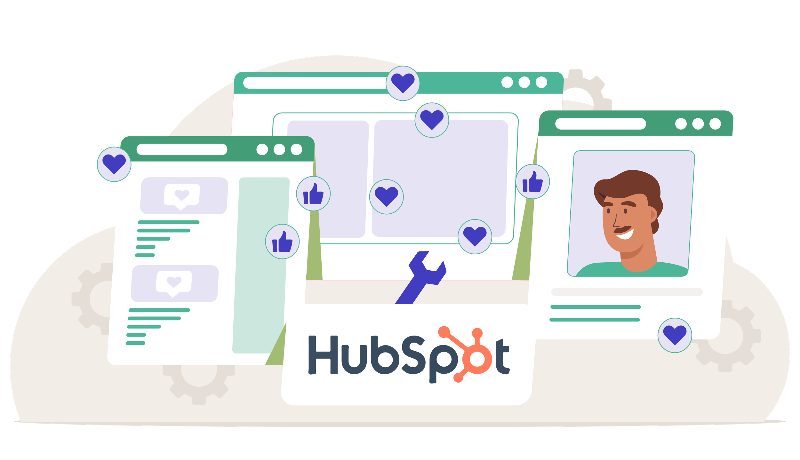 Demand AI
Demand AI, formerly Saleshub, is a great tool if you're looking for more automation. It focuses on syncing up and automating your email, social media, and website to relieve you from managing all your platforms separately. Once your business starts scaling up, automation will become necessary. Even with a social media manager, there just isn't enough time in the day to deal with all the different platforms manually.
Demand AI also lets you automate your prospecting. You can set up a profile that would fit your prospects and have Demand AI detect and reach out to LinkedIn users who automatically have that profile. This way, you'll ensure you're not missing out on prospects.
There's a lot more to Demand AI - it's a tremendous and complex service. It's also not just limited to Linkedin, so if you try it out and like the results, consider using the full range of its features.


eLink Pro
When you visit someone's profile on Linkedin, they get notified. This can, in some cases, lead to that person visiting yours. It's simple curiosity: they want to see who was checking out their profile.
eLink Pro relies on this basic principle. It's a straightforward automation tool that makes you visit profiles. It can go up to 800 daily profiles, much more than any human could realistically do manually. When you visit 800 profiles per day, you can hope that at least some of them will visit your profile in return—exposure in a simple way.
It's nothing groundbreaking, but it's a unique way to increase your reach and maximize even the slightest features of LinkedIn. You can try it for free and see whether it's netting you good results before committing to a purchase.


LinkedIn Sales Navigator
Sometimes it's best to stick to the essential tools. Don't worry if you think third-party tools are hard to manage; you can just stick to what LinkedIn offers. It's already more than enough. In addition to LinkedIn for Small Businesses, LinkedIn Sales Navigator is another great tool you'll find without ever leaving Linkedin.com.
This tool lets you:
Find prospects with the help of algorithms.
Get sales-related data to inform your decision-making process better.
Expand your connections on Linkedin through various automation tools.
That list sounds familiar to some of the previous tools listed, right? That may be reassuring, but remember that LSN is much more limited than other third-party tools. It's a great place to start, but it's more limited than other tools. It's basic, safe, and easy to use, so there's value in looking into it. However, if you start seeing results with it and are committed to a long-term strategy, you should consider moving away from it in favor of more powerful tools.