What is a PPC Campaign?
We are in the business of content marketing. However, we also know that it's important to have an understanding of paid advertising and PPC campaigns. So what is PPC? And how can you use it effectively?
Pay-per-click (PPC) is a model of internet marketing where you pay a fee every time one of your ads is clicked. It's a way of buying visits to your site. It allows you to bid for placement of your ad in a search engine's sponsored links when anyone searches on a keyword you've determined is related to what you offer. This method is popular since online advertisers don't want to pay unless or until someone takes action based on the ad (clicks).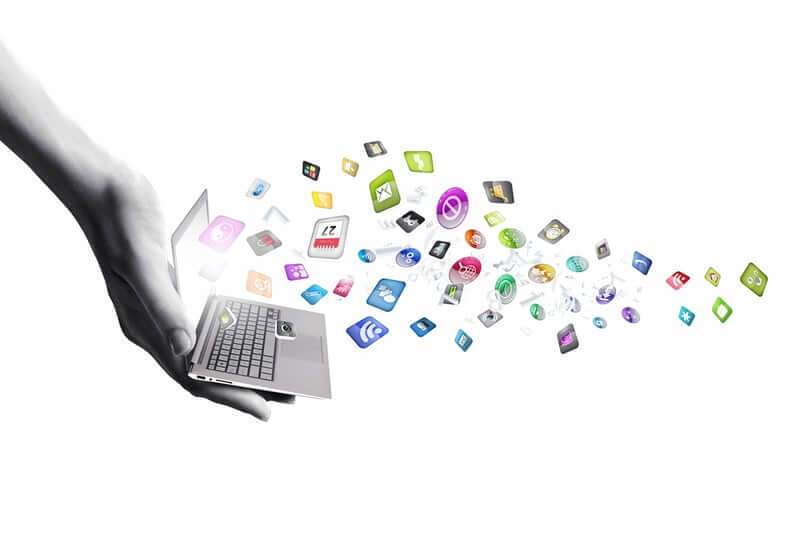 PPC campaigns are often necessary for businesses who are setting the foundation of their content marketing strategy but need to do something to keep the lights on while they wait for inbound marketing to pay off (it can take a while!). PPC can come in very handy!
Let's move on to describe all the steps and processes and just plain old hard work that goes into PPC campaigns.
To Launch a Successful PPC Campaign:
Strategically crafted PPC campaigns can provide traffic, leads, and customers, as soon as they start running BUT they are complex and require careful planning. To have a successful campaign you should complete the following steps:
1. Research
Start with customer research since you need to know what your customers want, what they're looking for, and how they're searching for it. You can just load up with keywords and pull the trigger, BUT your campaign will be a bust if potential customers aren't using the phrases you're targeting. And you spend a lot of money with potentially no conversions.
Draw on whatever customer data you have, including detailed buyer personas, to help start brainstorming keywords. The initial seed list of keywords is made up of everything your customers might use to find you.
2. Compile a keyword list
An effective PPC keyword is:
Relevant – Only bid on keywords closely related to what you sell.
Exhaustive – Your research includes not only the most popular and frequently searched terms in your niche but also more specific and less common long-tail keywords. In total, the long-tail keywords add up to the majority of search-driven traffic. They are less competitive and therefore less expensive.
Expansive - PPC is iterative. You constantly refine and expand your campaigns. The keyword list grows and adapts. Sort and filter for relevance to your site, popular usage, and history (or likelihood) of conversion.
Don't forget the negative keywords - Flag keywords that may attract the wrong audience. These are negative keywords, and using them keeps the ad from displaying when somebody used them in a search, saving you money and getting your ad in front of the right people.
3. Research your competition
Using online tools, you can see how other companies are positioning their ads. And if you see irrelevant businesses bidding for your keywords, reevaluate whether or not those keywords will reach your audience.
4. Write better ad copy
Your audience and keyword research give you an understanding of your customers' psychology so you can write copy that most effectively converts them. Make sure the ad copy is compelling. After all, you've got limited space. Find the gap in your competitors' offers and leverage it.
Your offer should be absolutely irresistible, deliver your unique selling proposition (USP), and provide clarity on what awaits a user on the other side of the click. Consider the ways you outshine competitors, what makes your customers buy from you, and what keeps them coming back.
Beyond the USP, when you build copy, remember to:
Make it valuable – Don't compete on pricing. Whatever you're advertising, make it more attractive than the price.
Make it believable – Don't make what you offer in an ad offer look too good to be true. Consumers are deal hunters, but they're careful where they spend money.
Address risk aversion – Include guarantees, or some other trust signal, to help convert risk-averse customers.
Include keywords – Necessary so your ads will show. Make sure they fit naturally.
5. Create a powerful and relevant call to action
This point speaks for itself. You need to inspire anyone coming across your PPC ad to take the next step, click through, and find out more.
6. Create a compelling and welcoming landing page
And when they do click through, don't send ad traffic to your homepage. As traffic funnels through your PPC ad, you want to send visitors to a custom created landing page just for that campaign.
In deciding what will be the landing page:
Craft content and product descriptions specific to the target audience. Don't write for a general audience or be vague.
Look to your audience research to craft targeted benefit statements that clearly communicate value.
Make sure to optimize a landing page to load quickly. Be sure it works on mobile, too.
Don't forget to remove navigation from the landing page, you want people's attention focused on the offer. Navigation should reappear on the thank you page, once they're converted.
After you've done all the work and you have your PPC campaign up and running you still have work to do.
Successful PPC Management
If you set up your ad campaign incorrectly, you will be left with an empty wallet and low-quality leads, or no leads at all. Most small businesses fall into this category. More ad campaigns fail than succeed.
Know what to DO and what NOT TO DO:
DO make PPC marketing work for you
Pause your account before you spend money. Consider your goals. Don't settle for default settings unless you can see that they serve to benefit you.
To adjust advertising settings to work for you sounds obvious, but it's not generally intuitive in the tool's interface.
DO be realistic with expectations
PPC can be a great way to generate leads if you're willing to invest time in learning how to make it work and start out with reasonable expectations. Be honest, thorough, and realistic.
DO know your numbers
Know which metrics are critical to your business, and how you expect PPC to affect these numbers.
DO spend some money
The first month of PPC advertising is about testing the market to find the best long-term strategy. Harvest data on your target advertising market. It's acceptable to use broadly defined search terms so as to help you develop tighter keyword lists using real-world data.
Temporarily using broad terms provides you with keyword variations and negative keyword ideas that help to build a well-rounded advertising campaign.
Spending time mining search query reports means each future month will be more efficient. You use some money up front to have better results long term.
Focus on finding the best advertising opportunities. Monitor search query reports closely. You'll see which keywords have the most promise, and which just waste money.
As time goes by you can better refine your strategy and eliminate broad match search terms.
DO tune up the funnel with optimizations that impact results
Define keyword lists, and mine search query reports for negative keywords and new long-tail keyword opportunities
Use ad testing to find the best performing ads and increase your quality scores
Improve relevance of your landing page to top performing ads
DO be more efficient
Use exact match keywords and re-marketing lists
DO get granular
Be the best match for the search, and provide the best answer
DO daily diligence
Your PPC accounts require daily maintenance to make sure you get the best results.
It's this daily diligence that results in healthy, profitable campaigns.
DO NOT throw money at promoting a product that hasn't found an audience yet
If you have not achieved product-market fit, PPC advertising won't get you there. The best PPC campaigns won't save a flawed product with no market for customers.
You can do everything right with a PPC campaign but, if your target customers don't want what you're offering, PPC won't deliver the results you expect.
DO NOT enter into PPC advertising with an expectation that you can set it and forget it.
Maintenance is essential, for a myriad of reasons, as discussed above.
And finally, a very brief word about channels and platforms. Where do you go to do everything talked about in this post?
Facebook and Google more or less own the PPC space. There are smaller players that can be viable under some circumstances. When in doubt, find a digital marketing pro to talk with about where you want to put your PPC energy and efforts, and money.