Have you decided to go out on your own and start your own law firm after several years of working at a larger firm? Are you involved in partnership talks with another lawyer about working together to start a new law firm? You'll need to start thinking about how you're going to market your law firm. Given that we're now in the second decade of the 21st century, you should certainly be thinking about options for online marketing. Yet you might also want to consider some other forms of marketing that do not require online engagement. In other words, even though you'll be engaging in online marketing, you might want to consider some of the ways in which you can advertise your firm or gain referrals through more traditional means. We want to give you some more information about marketing for law firms, and we'll draw a distinction between "inbound" marketing and "outbound" marketing. Both forms of marketing ultimately may be useful for a law firm, but inbound marketing strategies can help immensely during the digital age.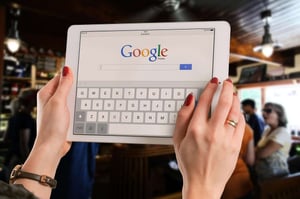 What is the Difference Between Outbound and Inbound Marketing?
In order to fully grasp how inbound marketing methodologies work as opposed to outbound marketing techniques, you'll need to have a clear understanding of the difference between outbound and inbound marketing. Traditional "outbound" marketing might be a practice or method with which you are more familiar. With outbound marketing, a business like a law firm promotes itself, and outwardly advertises itself to potential clients. Some examples of outbound marketing might include television commercials, advertising billboards, and even physical mailers that get sent out to a wide range of people living and working in the geographic area you tend to serve. As you may already know, these forms of outbound marketing can get pretty pricey, and they may not yield the kind of results you're hoping for when you put in the time and money up front. How does inbound marketing differ?
With inbound marketing, you're not going to be looking outward for potential clients and seeking to promote yourself to a wide variety of people—only some of whom might ultimately be interested in your legal services. Instead, inbound marketing involves employing a set of methods crafted with specific potential clients in mind, and using those methods to bring those potential clients to your website, your blog, and other pages. HubSpot established the term inbound marketing back in 2006, and since then, it has become an effective way of marketing your business. However, inbound marketing requires much different techniques than outbound marketing. With inbound marketing, you'll need to spend a significant amount of time thinking about who your ideal clients might be, and creating content that allows those ideal clients to find your online information.
For many businesses, inbound marketing involves a set of methods or strategies that are designed to bring potential clients to your online pages such as your law firm website or your legal blog, to engage and educate them about issues they're seeking answers to or information about, and to convert them into clients. Ultimately, once a potential client has been converted into a lead, the goal is to inspire that client to promote your firm to friends and family members, and to promote your website and blog on their own social media sites.
Learn more about Law Firm Marketing in our Guide HERE.
Common Types of Outbound Marketing for Law Firms
Outbound marketing, like we explained above, is any form of marketing that involves reaching out to potential clients, often in broad ways. A lot of outbound marketing does occur offline (or in the "real world"), but outbound marketing can also involve certain forms of online marketing. Generally speaking, any time you're advertising your law firm and trying to get potential clients through advertising, you'll likely want to think about this process as outbound marketing. The following are some common forms of outbound marketing that have been popular with law firms for decades, and some of them can still generate leads in the 2020s:
Billboards;
Television ads;
Snail mail flyers;
Email advertisements; and
Website advertisements.
Certainly, these are not the only options for outbound marketing. Yet we think these examples help to show how outbound marketing involves your law firm reaching out and, quite often, casting a wide net. With outbound marketing, you're not usually going to thinking about buyer personas, keyword searches, who is looking for legal services, or what those internet searchers are hoping to find. Instead, you'll be looking outward and engaging in a substantial amount of effort to bring in clients by reaching out to far more people than the number of leads you'll actually end up getting through those efforts. Indeed, outbound marketing often takes more time and often more money than inbound marketing, and it involves advertising to many people while only a small percentage of those reached by the advertisements will end up being interested in the legal services you're offering.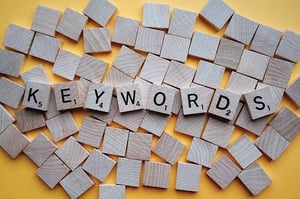 Useful Types of Inbound Marketing for Law Firms
Inbound marketing, distinct from outbound marketing, involves a process through which your law firm does a lot of work up front to identify your ideal clients, and engages in marketing work that brings those potential clients to you. Much inbound marketing work involves online marketing, but it need not necessarily require all of your marketing work to take place on the internet. The following are some great examples of inbound marketing methods that can bring potential clients to your law firm:
Legal blogging;
Social media posts;
Calls to action on blogs and web pages; and
Local bar association referrals.
While many inbound marketing methods involve online marketing, local bar association referrals and other community-based referrals are also an inbound marketing tool. Rather than looking outward to advertise to clients, your work in the community can help to generate interest in your firm, and new clients. Referrals, of course, can also come through legal websites and social media accounts linked to legal and community organizations in the location where you practice.
When you're creating online content for inbound marketing purposes, there are a variety of elements you'll want to consider. In crafting blog posts and social media posts, you'll want to think carefully about who your intended reader is, and you'll want to design your content with that reader in mind. For example, what search terms might that ideal reader type into a search engine? What type of content might that reader be hoping to find? When it comes to search terms, you'll want to think about keywords and key phrases your intended reader might be searching for, and you'll want to be sure to include those. It's important to keep in mind that some elements of inbound marketing won't necessarily require any kind of technological expertise. However, if you want to ensure your legal blogs are "crawled" by search engines and that internet users are able to find your content when they run searches, you may need to reach out to experts in website creation and search engine optimization (SEO).
Ultimately, there are many different forms of marketing that law firms might employ, but it's important to distinguish between inbound and outbound marketing. By and large, inbound marketing can allow you to business for your law firm all through the power of technology.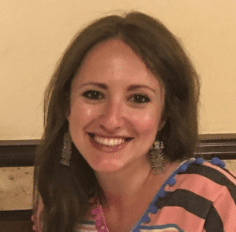 Audrey
Writer and academic in Brooklyn, NY. Law and literature specialist. Collector of rare books and post-punk music ephemera. Cinema lover. Global traveler. Language and translation enthusiast.