The boss says it's time to get a company blog up and running. Someone introduced them to the idea of inbound marketing and they're all in. The ball's in your court, so...now what?
The internet is chock full of tips and tricks for starting a blog (believe us, we know), and you can easily spin through your waking hours just trying to make sense of the conflicting information given in some of these posts. Our goal today is to demystify the process of getting a business blog off the ground, and to help you feel less stressed about it in the process.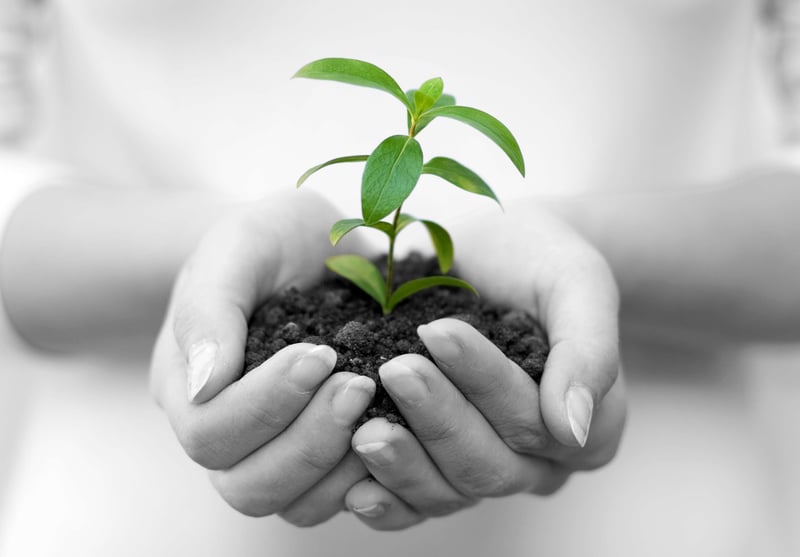 For your blog to be a success, strategy and planning matter.
Like a LOT. In other words, if you only take one thing away from this article, let it be this—plan ahead.
This process starts well before you ever write one word of content. Heck, it starts before you even have your topics outlined (since that's part of the planning). Lay out your plans and goals for this blog project. Best practice is to ensure your goals fit into the SMART rubric:
Specific

Measurable

Achievable

Relevant

Time-bound
As part of this initial planning phase, you'll also want to develop your buyer personas (or in this case, reader personas). These are fictionalized versions of your target audience. Who's going to be reading your blog? There may be a fair bit of overlap here, so it can pay off to bring in someone from sales to assist in crafting these personas.
This is also when you'll want to build your editorial calendar. This is the single repository for everything blog related. Use a shared resource like Google Docs, that way everyone involved can access this calendar so the whole team (even if that team is you for the time being) is always on the same page. Your editorial calendar should be a spreadsheet that contains your post titles, when each post is scheduled to be published (don't worry about specifics on this just yet, what's important is to publish on a regular schedule so your readers know what to expect), and often some of your keyword research results or other notes.
You'll also want to have a document that outlines your target audience personas. This helps new authors in that they can peek here while they're collecting what they need to get started on a new piece of content and get everything they need in one place.
You might also consider including at least a draft version of your content guidelines here. This is a document that lays out the voice you want your content to convey. What grammatical structure are you expecting? Conversational, or keep it business third-person? Again, the idea is for all content contributors to be able to read through this document and come away with what they need to get creating.
We mentioned posting on a regular schedule above. This is something you will want to have set up from the outset; however, don't worry about the actual frequency yet. If your budget and person-power allows for posting weekly, great. If you can only pull off a monthly round-up of your industry, that's also great. Don't over commit. Once you have readers expecting a regular piece, you risk losing them if you don't deliver.
OK, now for some nitty-gritty blogging stuff.
Up to this point, we've covered the pre-launch strategy and planning phase. Once you have this in place, it's time to think about some specifics. Are you going to post multi-media graphics? What about videos? Are you cross-posting to social media? If so, which platforms are you concentrating on? These are all details you'll want to address early to avoid either lacking the right content, or having too much of the wrong thing.
Mobile matters
In today's world, everybody, their cousins, and their grandma has a smartphone. And they're using them to keep up with the rest of the world, your company blog included. So you better make sure your site is formatted to work well on all screen sizes and all connection types. Using a content management system like Wordpress or Hubspot makes this easy as they automatically format your posts, no matter what device a visitor is using.
Building your contact list matters
Be ready to capture contact information for your mailing list from day one. Even if you're not sure how you're going to use this information just yet, it's important to start from the beginning so as not to miss anyone. Worst case scenario, your sales team will thank you for the additional list of potential customers.
Depth matters
Google changes their search algorithm...well, they change it a LOT. The current iteration puts a high value on deep, detailed content. People are searching for answers to problems when they hit that search button. If you position your blog as a trusted source of quality information that helps people, not only will Google reward you with higher placement on the search results page, your readers will reward you by becoming customers.
SEO matters
Just not enough to be a primary focus on day one. What you DO need to remember is to do you keyword research, use those keywords appropriately in your content, and to not go overboard. Gone are the days when stuffing your fluff piece full of short- and long-tail keywords was the key to SEO success. With the focus being on meaningful content, it is now much easier to be sure your keywords are being used appropriately, so keep your focus there for the time being.
Relationships matter, too.
This is where the real power of your blog makes itself known. Nurturing relationships with potential customers is just as important as it is with existing ones. These folks, the ones who find your blog when they're searching for a solution to a problem, they're the ones who will not only become happy customers when the time is right, they'll tell all their friends, too. This goes for your social media followers as well as the commenters on the blog itself. Respond to people's questions, point out other resources on, or off, your company site, engage in an authentic way and people will respond in kind.
You want, no, you need your blog to stand out. That doesn't mean we want you to start writing clickbait-y headlines. Nor does it mean you have to rank #1 in your industry. What it means is a summary of everything we've talked about today—be yourself, present useful information in an approachable way, and interact with your readers.
That's how you're going to make your blog, and by extension your company, stand out as a trusted source of information. It's how you'll be able to measure the success of your new blog going forward: by counting the number of new customers who cite the blog as what drew them to your company. And that's what it's all about.
We've got more for you to think about in our free inbound marketing check list. Click below to get yours!

Jesse
Jesse hails from Seattle, Wa. When he's not creating great content, or staring at his laptop screen waiting for inspiration, he's probably walking in the trees somewhere in the foothills of the nearby Cascade Mountains.