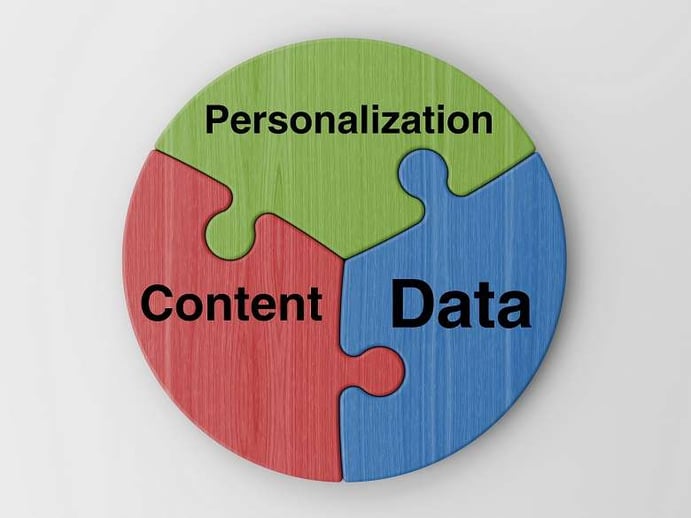 With the dawn of each new year, marketers are finding new ways to better attract and engage with current and potential consumers. Staying up to date on what's new and next helps you make sure that your strategies are current and as effective as they can be. As we look to the year ahead in 2019, we are already seeing some trends when it comes to content marketing. In a previous blog we took a deep dive into content marketing and how it's all about attracting and engaging with your potential consumers by educating them with high quality content. It's an organic way to build rapport and trust because you're not selling, but rather solving a problem that will hopefully end in a delighted customer. Content marketing has evolved since its inception, and with innovative technology and new channels for communication, we don't see that evolution slowing any time soon. Although the new year has just begun, we're already seeing what's new and next, including 5 trends for content marketing in 2019.
Chatbots & Artificial Intelligence
Artificial intelligence is being used more and more by nearly all businesses, whether you know it or not. It serves as an opportunity to not only meet your company's bottom line, but it also allows you to more efficiently allocate your time. For instance, chatbots used to be seen in a negative light whenever they'd pop up on a website. Well, not anymore. Chat bots have come a long way from the first ever bot called ELIZA in 1966. Created by Joseph Weizenbaum, the chatbot laid the fundamentals for future innovations by using preprogrammed responses, phrases, and keywords (though it didn't pass the Turing Test, i.e. the test of users believing they were interacting with an actual person). Fast-forward a few decades and AI interfaces like Siri, Alexa, and Cortana are becoming more mainstream. Chatbots are now widely used on websites because they allow businesses to have more conversations with website visitors and interact like never before with sophisticated conversations that sounds much more real than previous efforts.
Read more