Leadership Spotlight on Startups and Venture Capital: Meet Felix Kues
In this edition of our Leadership Spotlight series, we had a Q&A with Felix Kues about his role as the partner and founder of Aurelia Ventures. Aurelia Ventures is a leading B2B startup program that provides resources and capital to experienced B2B SaaS founders to scale from POC to Series A.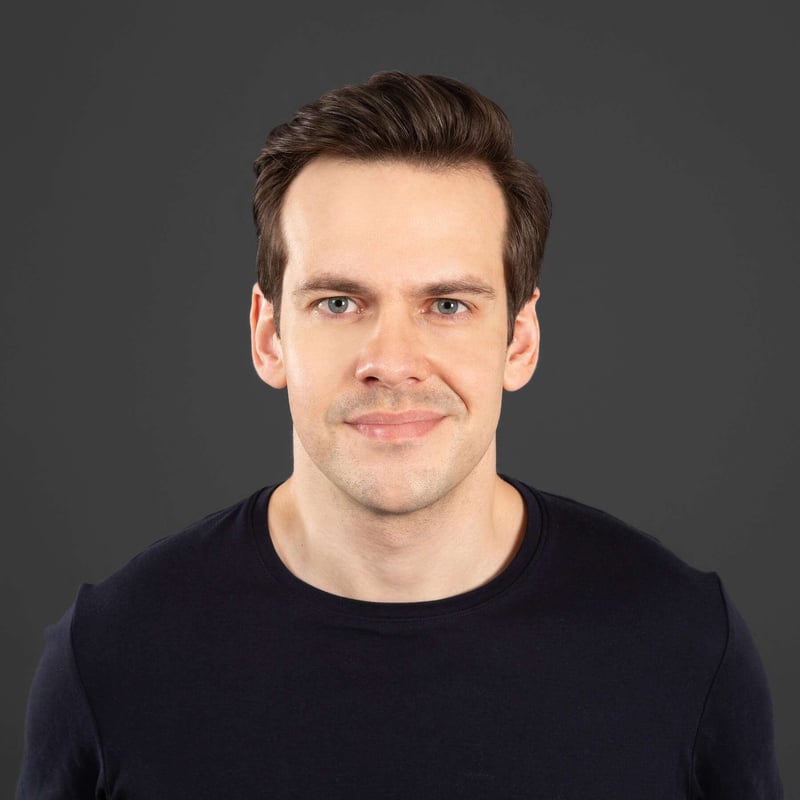 Who are you, and what is your current role?
I'm the Managing Partner and Founder of Aurelia Ventures. My role at Aurelia is to ensure that all our portfolio companies receive all the resources they need to scale through their growth challenges.
I'm curious about everything technology-related, entrepreneurship, and how we can leverage disruptive innovations to develop more intelligent, efficient, and cheaper solutions for artificial intelligence and B2B software products.
Could you describe your goals and key accountabilities to get you there?



At Aurelia Ventures, our goal is to provide targeted, timely resources to the founders of our portfolio companies. We call that supercharging our founders. In detail, that means showing our founders how to reduce their time to raise their round, sell more efficiently to more customers, when and how to hire talent, and connect them with other communities of experienced founders and mentors in our network.
My key accountabilities include the following:
Identifying promising startups and selecting them for our program and future investment.

Providing startups with funding, resources, and mentorship to help them grow.

Developing relationships with investors, mentors, and industry experts to provide startups with valuable connections and advice.

Creating a supportive and collaborative environment for startups to work in.

Monitoring and evaluating the success of our approach to working with startups and making adjustments as needed to ensure its continued growth and success.
What is most rewarding about your role?
Numerous aspects of the role are both challenging and rewarding. However, if I had to choose one, the most rewarding part is witnessing the growth and success of the startups we work with. The personal connection we build with each founder is very special to me and at the core of everything our team and I do at Aurelia Ventures.
It's a privilege to play a small part in their journey and witness firsthand our operational support's impact on their business' success.
In addition, seeing the impact that these startups can have on their industries and communities drives a lot of our initiatives. Knowing that our program has helped to bring these innovative ideas to life is a testament to the hard work and dedication of everyone involved.



What are the biggest challenges you are facing in your role? What are the biggest lessons learned?



One of the biggest challenges is deciding which company we accept to work with us. We receive many applications and carefully evaluate them (impact on society, long-term defensibility of technology, etc.) to ensure that we select the companies most benefit from our operational capabilities, network, and funding.
Despite these challenges, we are constantly evaluating the optimal support for portfolio founders at their very early stage. As a firm, we aim to redefine how support for early-stage founders is delivered and what initiatives create real value for our founders. In the same way, as our founders develop disruptive and innovative solutions, in the same way, we want to serve our founders with the most innovative program and approach.
What advice would you give to your younger self?
I would give the following advice to my younger self:
Break earlier into the VC industry. I enjoy the part of my job the most when I work with founders, support them with our resources, and see them grow. When founding my own B2B SaaS companies before Aurelia Ventures, I always missed the community aspect and the exchange with other founders. As a founder, finding people with similar experiences and the same mindset who can help you grow is challenging. That ultimately led me to create Aurelia Ventures in 2019 to create such a community and to provide founders with the right resources at the right time.

How does the remote work environment impact your role?
Honestly, not much. I believe that distributed teams are the future, and I implemented a distributed first work culture from the beginning at Aurelia. What others call the "new normal" is already the standard procedure; in the same way, we didn't have any impact on our efficiency of working with founders when the world moved towards a remote-first culture.
All our teams are working 100% distributed across multiple countries and time zones. We're working hard to build a diverse and collaborative team that can enable each other to solve complex problems and serve our founders in a way we can be proud of.
In addition, it allows us to work equally efficiently with teams on both the west- and east coast of the US, where the majority of our founders live.
How do you balance work life and personal life?
I usually work between 11 and 14 hours daily and have a strict schedule when I work out and when I allocate time for personal growth, such as listening to audiobooks or podcasts. I discovered by experimenting with different systems over the last years that every person needs to find their rhythm and that there is no one-size-fits-all approach. I personally like working out in the evenings and have a very productive period between 12 am and 3 am. Others enjoy working out in the morning and having a productive work day.
The one thing I don't compromise on is sleep and regular workouts besides my intense days at work. I discovered that my productivity drastically decreases when I don't sleep at least seven hours every night or don't work out at least three times a week. In addition, I usually take four days off every 4-5 months to disconnect without a phone or internet.
What's the last thing that made you smile?
At Aurelia, we send many GIFs to our team channels. We even have one channel where we collect the "Best GIFs of the Month" and nominate a winner at the end of each month and award prizes for the best GIF. The last thing that made me smile was very likely in this channel.
Where do you see yourself and your role in the future? What are you looking to accomplish?
In the long term, my goal is to scale Aurelia Ventures to 5,000 founders in the community and 2,000 startups over the next five years. We are just getting started and already see the tremendous network effects in our community of 200+ founders. Envisioning this community growing 25x over the following years and the opportunity it will create for B2B software founders is incredible.
I am also working at Aurelia on a (stealth) project that aims to enable founders in emerging regions of the world to get better access to resources and, as a result, enable more entrepreneurs to be successful in emerging markets.
Ultimately, my goal is to contribute my part to the greater startup ecosystem, continue to be a fair investor, provide more value than I take, and contribute to a vibrant and innovative startup ecosystem for our founders that ultimately will change the world with their solutions.
What's on your bucket list to do within the next five years?
Several exciting initiatives at Aurelia Ventures are coming up over the following months and years. We are actively evaluating which verticals in our industry provide the most value to our existing and future portfolio companies.
On a personal note, I want to acquire different non-revenue generating skills such as learning how to fly a single prop plane and freediving.
Finally, how can investors participate in the growth of Aurelia Ventures startups?



We are always looking for more value-add LPs that want to participate in the growth of our portfolio companies. If you would like to learn more, please get in touch with us at ir@aureliaventures.com.

The Aspiration Marketing team thanks you, Felix. We appreciate your time for this interview and look forward to continuing to shape our organizations through this partnership with you mutually. Additional spotlights include Leadership Spotlight on Marketing and Leadership Spotlight on Technology. They are part of our focus on Marketing Strategy.