Leadership Spotlight on Hospitality: Meet Francois Gouelo
In this edition of our Leadership Spotlight series, we had a Q&A with Francois Gouelo about his role as the CEO & co-founder of Enso Connect. Enso Connect is a leading guest experience platform for hospitality operators.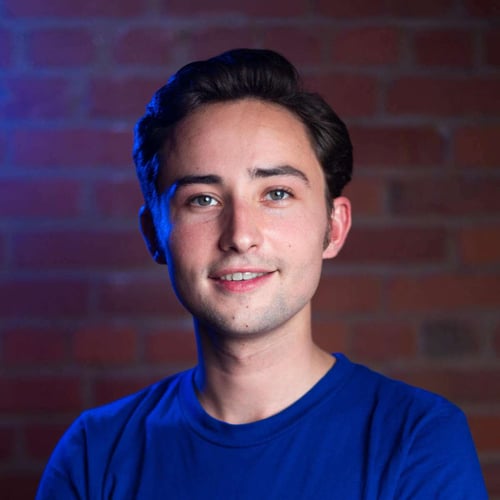 Who are you, and what is your current role?
My name is Francois Gouelo, and I'm the CEO & co-founder of Enso Connect, a one-stop shop guest experience platform for hospitality operators looking to meet the needs of the 21st-century traveler.
Could you describe your goals and key accountabilities to get you there?
I'm the Chief Everything Officer - my primary responsibility is to set the north start and navigate the ship to that destination. This could mean being a recruiter one day, a sales lead the other, or a client success and onboarding manager another day.
My role is to hire the right people to build a machine that creates value for hospitality operators and guests around the world. My key accountabilities change every day, but my main role is to set the strategy in motion and find the right people to execute it.
What is most rewarding about your role?
The most rewarding part of my role is seeing our clients succeed and building an awesome team to deliver on our mission of creating digital experiences for guests.
I get to work with people from around the world - 55 countries, to be precise! That means different cultures, language barriers, and people. Whether it's with my team or our clients, this is probably the best part of the job!
What are the biggest challenges you are facing in your role? What are the biggest lessons learned?
The biggest challenge, especially when your role is to be looking at different verticals of the business, from client success to accounting, or sales, is to stay focused on the key priority that day, week, or month.
For that, a big lesson that I learned over the past year or two is to really set strong objectives that you can measure results from (with data) and then look back on those results to see how you can improve your performance.
My role is setting big goals and then breaking them down into smaller goals that my team and I can chip away at.


What advice would you give to your younger self?
Chase happiness - whatever makes you happy is the most important objective at the end of the day. Don't worry about making money; once you find that thing that makes you happy, you'll find a way to make money from it.


How does the remote work environment impact your role?
While we are a hospitality/travel tech company, we have an office, and I like it. I'm comfortable working from anywhere, so long as I have good coffee and a strong internet connection (and a cool view if possible), but having an office helps me and my team connect and work more collaboratively.
I wish we had a few satellite offices so we could change the vibes up every here and there, but that will come very soon :)
How do you balance work life and personal life?
I don't know if I could answer that well lately - I'm dedicated to my work, so I probably don't have the right balance. But one thing that allows me to remove myself from work mode and zone out is swimming!
What's the last thing that made you smile?
There are a lot of fo things that make me smile every day, but beating my friend at chess after three consecutive losses is on that list.
Where do you see yourself and your role in the future? What are you looking to accomplish?
The hospitality accommodation industry is a vehicle for global value creation. We started the company just before the pandemic: 68 properties, one city. Now in over 250 cities in 53 countries, we have the opportunity to transform the hospitality landscape - allowing unique independent brands to compete with large chains and bring international business to their local communities.
I think my role will change in the future, and I will focus more on the next iterations of our products and the value we create for our customers. I see myself working at Enso Connect for quite some time - I love my company and role because I see the impact first hand we are having on thousands of vacation accommodations and boutique hotels worldwide.
What's on your bucket list to do within the next five years?
Part of the reason I got into the hospitality industry is to explore the world. My company is the intersection of two of my many passions - travel and technology. On my bucket list are many countries I have yet to explore, but one big thing (that might have to wait a bit) is to take a train from London to Singapore and discover different cities along the way!
The Aspiration Marketing team thanks you, Francois. We appreciate your time for this interview and look forward to continuing to mutually shape our organizations through this partnership with you. Additional spotlights include Leadership Spotlight on Marketing and Leadership Spotlight on Technology. They are part of our focus on Marketing Strategy.