Leadership Spotlight on Commercial Services: Meet Kevin Flores
In this edition of our Leadership Spotlight series, we had a Q&A with Kevin Flores about his role as the CEO of DCS Business Service Contractors.
DCS Business Service Contractors is a leading one-stop vendor for all commercial services. They offer paint services, drywall repair, carpet cleaning, turnover cleaning, janitorial cleaning, and more.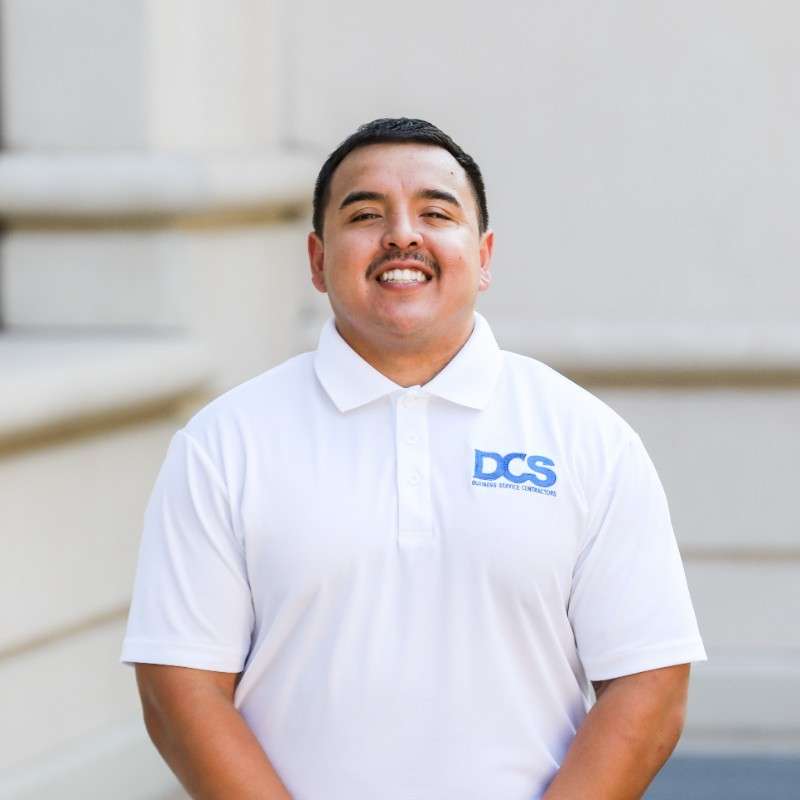 Who are you, and what is your current role?
My name is Kevin Flores, and I'm the CEO of DCS Business Service Contractors.
Could you describe your goals and key accountabilities to get you there?
My goal is to automate all business processes and be as efficient as possible to put the company in a comfortable position to focus solely on rapid, sustainable growth. By the end of the year, I am targeting revenue of 6-7 million dollars. As for key accountabilities, I hold myself accountable through my team, phone reminders, whiteboards, and Asana.
What is most rewarding about your role?
The most rewarding aspects of my role are giving the opportunity to grow for employees that were struggling, seeing the growth of employees, implementing solutions, and putting out fires in the business. I love seeing results from these effects in the growth of the business.

What are the biggest challenges you are facing in your role? What are the biggest lessons learned?
My biggest challenges are keeping up with the necessary constant growth for my role and, practicing self-control, and learning how to control my reactions to certain situations.
Regarding lessons I've learned:
Face one problem at a time
Delegation is necessary for company growth
Fail fast; as problems come up, try new solutions. Not all solutions are guaranteed to work, so move forward to the next solution until it works.
Good things can come from problems.
What advice would you give to your younger self?
What advice would you give to your younger self?
Rome was not built in a day; consistency and discipline will triumph over an inconsistent, yo-yo work ethic (working 15 hours one day and the next day just 2 hours of the day).


How does the remote work environment impact your role?
The remote work environment has not affected my experience, as I have always worked from home. The idea itself was nice because I can effectively and efficiently manage my time since I had prior experience working remotely.
How do you balance work life and personal life?
There is no balance yet, as I am focused on building the empire.
What's the last thing that made you smile?
Seeing my mom the other day.
Where do you see yourself and your role in the future? What are you looking to accomplish?
Future Goals and Accomplishments: In the future, I see myself managing even more people and having someone to fill in my role as I take on new ventures and add new verticals to the company. I want to operate a 50+ million dollar corporation and create a foundation to build and grow entrepreneurs from low economic, and social areas. I would like to offer above-market pay to all my employees. I also want to start a family one day.
What's on your bucket list to do within the next five years?
I want to create an admirable real estate portfolio in the next five years and get more entrenched within the commercial development market.
What leadership qualities are necessary for a CEO in today's era?
Resiliency, consistency, hopefulness, and the ability to withstand criticism and abuse (brute for abuse).
The Aspiration Marketing team thanks you, Kevin. We appreciate your time for this interview and look forward to continuing to shape our organizations through this partnership with you mutually. Additional spotlights include Leadership Spotlight on Law and Leadership Spotlight on Startups and Venture Capital. They are part of our focus on Marketing Strategy.