Where to Find the Best Images For Your Blog
A picture is worth 1,000 words. A tired cliché, right? Perhaps an updated version of this tried-and-true expression in today's content marketing landscape is that the right picture is worth 1,000 words.
Images, visual depictions of information, or other pictorial design elements are crucial for your blog. However, simply including a photo at the top of each blog entry doesn't complete the job. The sheer number of blogs in today's digital marketing sphere means we've all repeatedly seen the same cheesy, staged, or stiff stock images. While it's tempting to relegate blog images to the backburner of priorities, the meteoric rise of visual mediums like Instagram and other platforms proves images hold more power than ever.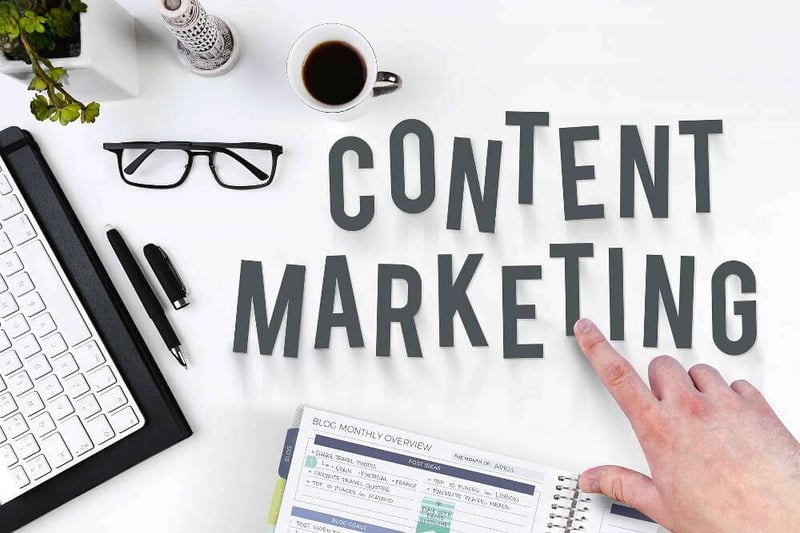 But most small to mid-size companies simply don't have the manpower to employ professional photographers or media specialists as part of their sales and content marketing teams, so how should companies attack the notion of incorporating quality images into their content marketing strategies? Fortunately, there is a variety of extensive, targeted (by industry or interest) and free online resources to find the right images to supplement your blog or web content.
It's important to note that these resources house images under a Creative Commons License, allowing users to copy, alter, distribute, or modify these images based on individual needs or purposes. Some resources stipulate source attribution when using their images, but this is case-by-case.
With this in mind, let's take a quick look at where to find the best images for your blog and what makes each resource a positive value proposition for today's sales and marketing professionals.


StockSnap.io
StockSnap.io has one of the largest collections of free stock photos and high-resolution images available. In addition, the ability to sort through various categories, genres, or areas of interest makes sourcing the right image quick, efficient, and manageable. The site also features analytics for each download to help content creators gauge the popularity of each photo. This will help reduce the amount of redundancy with the proliferation of specific stock images, as we discussed at the beginning of this article.
In addition, StockSnap.io adds hundreds of new images each day, all under the Creative Commons License, so content creators need not worry about image attribution or other forms of appropriate sourcing.


Unsplash
Something of an up-and-comer in the stock image game, Unsplash rivals StockSnap.io in terms of the volume of free and high-resolution images. Still, it levels up on its competitor's game by sorting and featuring the newest and best image on its homepage daily. This not only helps content creators source the freshest and most extensive variety of images possible, but it also assists in separating your stock images from those of your competitors. All photos available on Unsplash are released under a special Unsplash license, meaning content creators do not need to fret over source attribution.
What also sets Unsplash apart is searchability. The site provides a daily list of trending terms, topics, or search terms to help content creators find the image they need quickly and conveniently. The site also allows for user-submitted photos, which means more variety and creativity in their images.


Burst
Created and overseen by Shopify, Burst is a free stock image resource for small business owners and entrepreneurs. Thus, it provides images, photos, and other visual elements for the most trending industries, business ventures, or other entrepreneurs' pursuits in today's global marketplace. Because this site is designed with entrepreneurs in mind, the categories of images are relatively niche and targeted compared to the other websites we've looked at thus far and tend to highlight current or trending topics instead of more general concerns.
One big plus with Burst is that most of the available photos and images were created in-house. This reduces the likelihood of settling for stiff, overly-composed, or cheesy photos that are too often found in today's blogs, whitepapers, landing pages, contact forms, and other pieces of content marketing strategy.


Kaboom Pics
One of the more esoteric photo and image resources available, Kaboom Pics focuses on various high-resolution stock images centered around somewhat more obscure categories such as cityscapes and architecture, abstract, high-concept, fashion, food, and more. Think of Kaboom Pics as your go-to resource for blogs and content centered on lifestyle, design, art, travel, DIY, or other related business ventures.
An essential element of Kaboom Pics is that content can be used commercially; however, content cannot be sold or redistributed.


FreeImages
FreeImages, the former Picspree, combines the breadth and depth of Getty Images with the functionality, ease of download and retrieval, and royalty-free cost structure to provide a one-stop shop for stock photo and image sourcing. Geared specifically for small businesses, web development, and sales and marketing professionals, FreeImages is a best-in-class resource without the hassle and worry of licensing concerns, sources attribution, or limited library, which makes the resource a must for everyone from the content marketing novice to experienced professional.