Law Firm Content Marketing Elements and Tools
When you're starting a law firm or you're just beginning to think about content marketing for your law firm, a variety of content marketing elements and tools exist to help you bring your desired reader to your sites. Once your reader clicks on one of your links, you'll want to think carefully about how to craft the content on that site so that your reader takes action. The type of action that an internet reader depends upon who that reader is and what that reader wants. Everything you create should be developed with that ideal reader in mind. Many content marketing elements and tools are not specific to law firm marketing, but they can be used in law firm marketing to allow firms to grow their businesses and to establish themselves as leaders in their fields. The following are just some of the content marketing elements and tools you should consider as you develop a law firm website with practice area pages, a legal blog, and other content that can provide the information your ideal reader or client is seeking.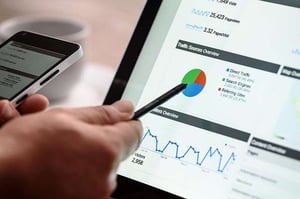 Buyer Personas
To make your law firm website and any pages within it the best that it can be, you'll want to start all content creation by thinking about the reader you're targeting. Generally speaking, law firms may have more than one kind of ideal reader in mind. In the world of content marketing, you'll often see these ideal readers described as "buyer personas." You'll want to think about who it is that you want clicking on your sites and taking additional action afterward with respect to your law firm.
For most law firms, ideal readers almost always include potential clients, but they can also include potential employees or partners (such as lawyers newly out of law school who are looking for a job, or a lawyer who is currently at a different firm and wants to make a lateral move), and even colleagues in the legal field in which you practice. You'll likely want to target different buyer personas on different pages or blog posts. In short, every time you create new content, consider your buyer persona and develop the content around that "person." Many law firms find it helpful to flesh out specific buyer personas, conceiving of the specific geographic area where that "person" lives and works, what kinds of goals that "person" has," and what types of social and cultural patterns in which that "person" might engage.
Landing Pages
Landing pages are crucial for generating leads. While landing pages are developed for nearly all businesses that want to engage in content marketing, they often take the form of practice area pages for law firms. When you're developing a landing page, you should be thinking about how to get your reader to contact you or to engage further on your website.
Pillar Pages
It's important to know that pillar pages are different from landing pages, and that you need both. While landing pages are designed to generate leads, pillar pages are designed to provide readers with information that doesn't require them to get in touch any further. Landing pages are often clearly a way of promoting the services your firm offers and seeking more information from potential clients, while pillar pages are designed to provide potential clients with in-depth information on a topic without requiring any additional commitment. For example, a landing page might be a practice area page on divorce in your geographic area, and that page might provide a link to your "contact" form and a "call to action" to contact your firm for assistance. Differently, a pillar page on divorce might provide the reader with information about how to file for divorce, what materials are necessary, and how the law applies to particular divorce matters.
See a pillar page in action with our Guide to Law Firm Marketing.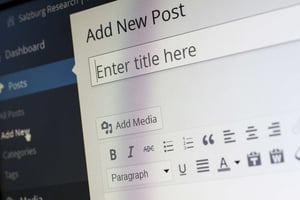 Downloadable Content
Downloadable content is anything your law firm creates that a reader can download. It may be an ebook, or it may be something much shorter. Any downloadable content should provide information that your reader is seeking, and it should be designed to help the reader answer a question or query. Creating downloadable content for your law firm can allow you to see exactly who has clicked the "download" link and to determine how the reader found the downloadable piece. Indeed, using analytics to track downloadable content can provide you with necessary information about keywords that were commonly used to find the downloadable content, or when and where the link to the downloadable content has been shared on social media.
Blog
Your law firm should have a blog, and you should maintain it on a regular basis. Legal blogs can be incredibly useful for attracting potential clients and new employees, as well as for remaining in dialogue or conversation with other lawyers in your field. There are different types of law blogs you should consider, including evergreen blogs (those that remain relevant even as time passes), blogs about newsworthy stories and events, and legal analysis of recent case law in your field.
Editorial Calendar
To have a successful legal blog for your firm, you need to create and keep up with an editorial calendar. It's best to have a backlog of blogs that you can plan to use, and to plot out when each blog will post and become accessible to internet readers. There is no hard and fast rule about exactly how many blogs you should have, but in general, you should aim for about 16 posts per month. More important than the overall number of blogs each month, however, is the frequency with which they post. Here is where the editorial calendar will become especially relevant. You don't want to post all 16 blogs at once at the end of the month. Instead, you want to be sure that blogs post on a regular basis. With an editorial calendar, you can be certain that you have at least one or two blogs scheduled for each week and on different days.
Calls to Action
A "call to action" is exactly what it sounds like: it's a directive telling your reader to do something or to take a certain action. Most law firms will have a "call to action" on both practice area pages and any blog that gets written.
SEO
Search engine optimization (SEO) is a phrase that refers to tactics your law firm would use on its website and pages to ensure that search engines like Google or Safari find your website and its content, that they link to your website and its content, and that those links rank pretty highly on the first page of search results. There are a variety of issues to consider in SEO. For most law firms, it's important to keep your buyer personas in mind and to develop keywords and key phrases that will result in an ideal reader finding your website or other online content. Other SEO practices are more technical, taking steps to ensure that a search engine is able to "crawl," index, and ultimately rank your website, your blog, and other pages.
Effective legal content marketing requires experience and knowledge about client patterns, search engine optimization, website design, and content knowledge of the field. If you're just getting started, or you're planning a major update or overhaul to your law firm's website, you should remember that you can always make revisions as you learn more about what works and what doesn't.