Can You Use Inbound Marketing in a Niche Market?
As businesses dig into their marketing strategy options, there is often some question surrounding "who" can benefit from inbound marketing. To be blunt, the short answer to this question is "everyone."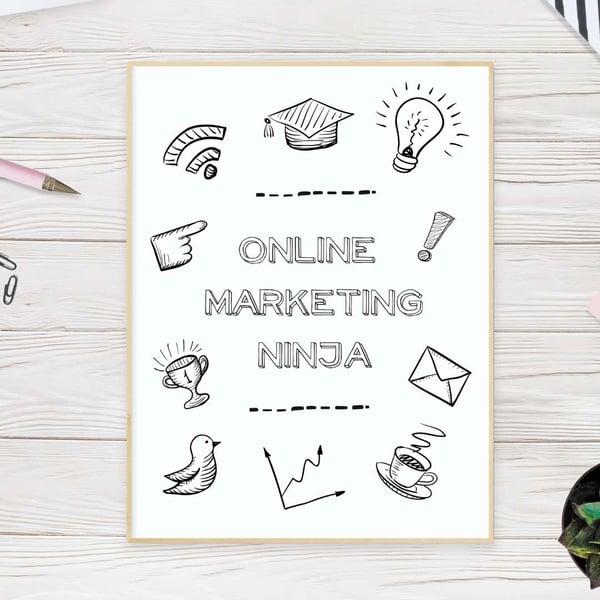 If you're in a niche market, you're appealing to a part of the previously overlooked marketplace. There are some interesting advantages to being in a niche market, such as the fact that you have reduced competition. The pool of people you're appealing to could be smaller than others, but your audience has specific needs, which you've hopefully found a way to meet. After all, the more specific those needs are, the more important your solution will be for your ideal buyer.
Enter inbound marketing: the strategy that allows businesses to target and reach specific demographics more effectively. Inbound means drawing in your consumer to learn about your business rather than "selling" what you offer. It's all about creating engaging content that will appeal to your target audience and educate them throughout the sales cycle. Your valuable content will keep them returning for more information and take them one step closer to being delighted customers.
Inbound has proven time and time again its effectiveness for all types of businesses. Niche businesses can especially benefit from this strategy because of their unique and narrow audience. The ability to attract and engage those unique buyers, use data to measure efficiency and steer your strategy, and educate your consumer can help you build a strong following over time. Here's why:


Reach Your Market
Given that you're appealing to a smaller audience, traditional marketing isn't cut it. Putting up a billboard, creating a newspaper advertisement, or sending out a direct mail piece isn't going to reach those who really ought to be seeing and learning about your business. If you're using traditional marketing tactics, you can re-prioritize your marketing dollars to ensure you get the best return on investment. With inbound, you can target your target demographic to expand your reach. Setting specific parameters on your various platforms, especially on social media, is a unique benefit to inbound; it makes your so-called "net" that you're throwing out "catch" the right type of leads. Increasing your valuable time spent on effective strategy instead of time wasted on the wrong kind of leads will boost your overall productivity.
Educate to Engage
The key to successful inbound marketing is to engage and educate your audience. By providing high-quality content that addresses the topics and questions your potential customers are searching for, you can increase your search rankings and attract more visitors to your site. For example, if you sell vacation packages focusing on international travel and education, you could create content that includes a packing checklist, tips for booking international flights, or information about historical experiences at specific destinations. By providing valuable information that aligns with your audience's interests, you can establish a connection with them and keep them coming back for more. Remember, people often search for information rather than specific businesses, so make sure your content is informative, engaging, and easy to find.

Measure Your Efforts
If you're a niche business, ensuring you're making the most of your marketing budget is especially important. A huge advantage of inbound is the emphasis on tracking your efforts. Seeing where your website visitors are coming from, what topics are most interesting, what Facebook posts get the most activity, and more help you determine what's working and what's not. Real-time measurements and statistics let you steer your efforts in the right direction and make fixes to your overall strategy whenever needed. Knowing where to allocate and invest your budget is extremely valuable for optimizing your marketing ROI.


Get Found
In a crowded marketplace, you must ensure that consumers can find you. We know that this is easier said than done. The good news? Inbound makes this much more attainable. Creating effective content for your business helps you to be seen by qualified leads. We've discussed the importance of creating content because it drives sales and grows your business.
A business blog focusing on your target demographic's unique challenges and hurdles remains a great way to drive traffic to your site. You may be targeting a small market, but often, that just means that each lead has the potential to be that much more valuable to you in the long run. Optimizing your content and integrating keywords will take your efforts one step further.
If you have a viable product that solves a problem, people search for it online. You know your target audience better than anyone, and inbound provides you with a way to communicate directly with them in the hope of solving their problems. Even if you're a niche business, there's a huge opportunity to garner more leads and achieve more delighted customers. Because let's face it, everyone is searching online for something. Your goal is to be the business that people find and trust.