Choosing the Right Keywords for Your Law Firm Blogs
When you're beginning the process of developing a blog for your law firm and creating a calendar with blog topics, you'll want to think carefully about the content that goes into each of those blog posts. When you begin crafting a list of blog topics, you'll want to consider your "buyer personas," or the target readers of your pages.
Depending upon the specific area of law in which you practice and, for some firms, the particular geographic area you are targeting, you'll have a few different types of readers in mind. For example, you're probably creating a blog in order to expand your business and to attract potential clients to your site. At the same time, you might also be thinking about other lawyers as target readers, both as potential new employees as your firm as well as leaders in the field with whom you can be in dialogue over specific legal issues. When you're writing all of these new posts, what keywords should you use?
While the overarching strategy for your blog should be focused on your target readers, and developing a long-term blogging calendar and strategy, each of your individual posts will need to consider search engine optimization (SEO) and the keywords that can help your target readers—or your "buyer personas," as it might be helpful to think of those target readers—to find your blog content when they're searching on the internet. We'll give you some information and tips for choosing the right keywords for your law firm blogs.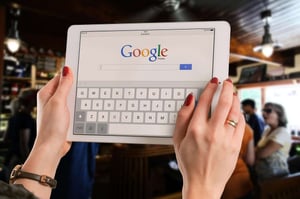 What is Search Engine Optimization?
If this is the first blog you're creating, and you're starting from scratch when it comes to learning the ins and outs of targeting internet readers, the first step in choosing keywords for your posts is to learn more about search engine optimization. The notion of SEO is one that has arisen in relationship with the rise of the internet more generally, and the increased use of online marketing for businesses across the globe. If you don't yet know anything about SEO, we're here to help.
When it comes to SEO best practices, the key thing to keep in mind is that you want to do everything you can to make your blogs friends to search engines like Google in order to get your ideal readers to find and click on your blog posts. So how do you accomplish that? The answer to the question isn't a straightforward one. Given that the internet and new technologies change rapidly, what works one day for SEO may not be ideal in a few months. However, if you are willing to be flexible, understanding the basic aspects of SEO, and where keywords come into play, can allow you to develop useful blog posts that help to bring potential clients and other lawyers to your site.
Keywords are just one aspect of SEO, but they're an incredibly important aspect. Where do keywords fit into SEO? Generally speaking, there are a number of elements of SEO, including but not limited to the following:
Making your blog accessible to search engines (such as Google or Safari, for example);

Creating content that provides readers with the information they're seeking;

Developing content to which other writers and sites link and cite;

Increasing your click-through rate (CTR) with your blog title and description; and

Choosing keywords that attract readers in internet searches as well as search engines.
In sum, SEO includes many different elements, and all of them are designed to get your blog seen and read. You'll ultimately get your blog posts seen and read if search engines find and list your blogs, and if readers can obtain the information they want within the blog content you provide.
You can find other best practices in our Guide to Law Firm Marketing.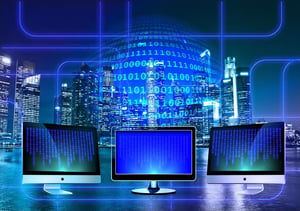 What Are Keywords?
Now that you know a little bit more about SEO in general, and you understand that keywords are one aspect of the SEO equation, it's important to understand what we mean when we refers to keywords. In short, keywords are the words or phrases that a person enters into a search engine to find content. Keywords certainly are not limited to law firm blogs, or to blogs more generally. To be sure, keywords can include any words a person uses to seek information. For example, if you're looking for information about a local restaurant serving Japanese food, you might use keywords that include your neighborhood and "Japanese food." So, if you live in the Silverlake area of Los Angeles and you want Japanese food delivery, you might enter the words "Japanese food delivery Silverlake" into a search bar. Many searches like this also use qualifiers like "best Japanese food delivery Silverlake" or "popular Japanese food delivery Silverlake."
Keywords might be much different when a person is doing a search for questions about a legal issue or legal representation, but the same ideas apply. For example, if that same person in Los Angeles is seeking information about divorce in his or her area, that person might use the keywords "divorce in Los Angeles." Or if the searchers doesn't want to go too far from home and wants to find a top-notch family law attorney within a mile or two, that searcher might enter the keywords "best family lawyer Silverlake" or "top family lawyer near me." In the latter example, the searcher might recognize that the search engine can identify his or her geographic location.
Choosing the Right Keywords for SEO
For each blog you write, you'll want to think carefully about how your target reader will be searching for the information you're supplying. While SEO used to suggest that bloggers needed to incorporate keywords as many times as possible, now this practice known as "keyword stuffing" can actually hurt your ability to be found by a potential reader. Why is that? Search engines don't want to highly rank content that is only aiming to be ranked highly. Instead, it wants to rank content highly that actually provides readers with the information they're seeking.
So, you'll want to come up with a couple of keywords for each post, and you'll want to include them in particular areas of each post. You'll want to include the keywords in your title tag, or the "headline" of your blog post, and you'll also want to include the keywords within the first 100 words of your content. You'll also want to make sure the keywords show up in your URL and in your meta description. Generally speaking, longer keywords tend to be better than short, single-word keywords. SEO describes these longer keywords as "long-tail keywords" or "key phrases," and they tend to be more specific than just a single work or two. Think about what you want your reader to take away from your content or what actions you want your reader to take, and craft your keywords to match.
If you're new to the blogging universe, you should know that platforms like Hubspot, Wordpress, and some others provide SEO tools that can help you to select your keywords and can help you to make certain that you've placed them in all the right areas of your post. But it'll be up to you to choose the keywords that will do best to attract your intended readers. As you write any blog post, you'll want to sort out the keywords in advance and write with those keywords in mind.